NVIDIA is bringing back a fan-favorite classic — Quake II — with full ray-tracing support.
Those who own the game can experience the remaster in its entirety from June 6 onwards. Quake II RTX will be available as a direct download on NVIDIA's site and on Steam.
For those who just want a taste of the ray-trace remaster, the first three missions of Quake II RTX will be available for free as a limited demo. The source code for the remaster will be posted on GitHub and to allow fans and creative coders to expand the work NVIDIA did.
Modders from the early 90s can get back into the game and learn first-hand what they can do to ray-trace their previous efforts.
There's plenty to look at in NVIDIA's list of updates for Quake II RTX, but here's what to take note of:
Improved Global Illumination rendering, with three quality preset options, including two-bounce GI
All 3,000+ original game textures have been updated with a mix of Q2XP mod-pack textures and NVIDIA's own enhancements
Support for the old OpenGL renderer, enabling you to switch RTX on and off
In terms of hardware, gamers will need an NVIDIA GeForce RTX GPU with performance-accelerating RT Cores. This is strongly recommended as Quake II RTX has the highest load demand for any ray-traced game.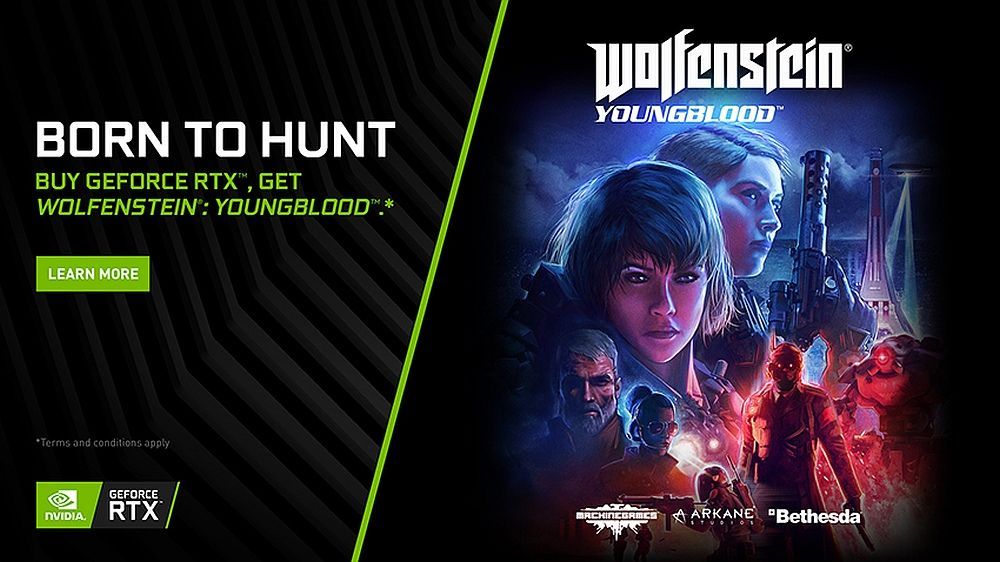 NVIDIA also announced at its keynote that Wolfenstein: Youngblood will also receive the ray-tracing treatment. It will come as game bundle for selected NVIDIA GeForce RTX 20 Series GPUs, which includes desktop and laptop pre-configurations as well. The offer will run from May 28 to August 6 with participating retailers.
READ ALSO: Asus's ROG Mothership GZ7200 costs a whopping S$9,999