The mobile gaming segment just reinforced its position as a dominant force in the video games space as its revenues for 2019 are expected to grow to US$68.5 billion. This total, reflecting a year-on-year growth of 26.7%, is a critical highlight in Newzoo's latest Global Mobile Market Report.
Other key findings include:
The emergence of competitive games — arena brawlers, battle royales, and auto battlers — as a major growth contributor
In-app purchases as a primary and consistent driver for revenue growth
Third-party mobile game stores revenues having the momentum to overtake Google Play and Apple App stores by 2022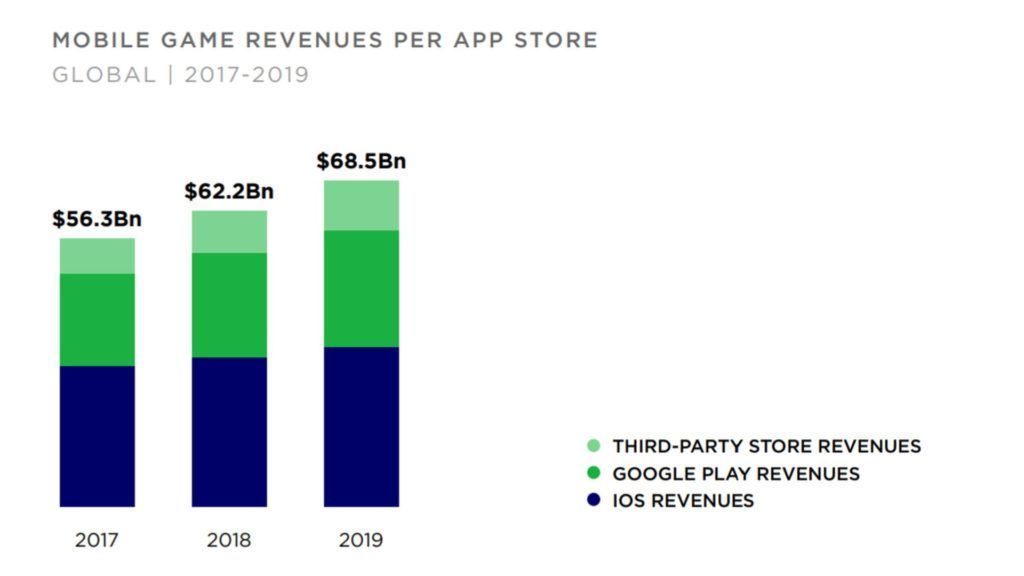 The research suggests that global revenues for mobile games are expected to climb towards US$100 billion in revenue in the same timeframe.
---
---
The Newzoo report also listed a couple of critical trends that will have some level of influence on the mobile games industry.
Beyond the explosion of competitive gaming content for smart devices, the cloud gaming concept is also gaining traction. As heavy processing loads will now be managed on the cloud, more resource-intensive games are being re-worked for mobile gaming.
Even next-gen smartphones and network providers are doing their part to improve the mobile games space, as they continue to innovate and introduce new technologies that will enhance the gaming experience on mobile devices.
READ ALSO: Apple's latest iPhone 11 and Apple Arcade make a lot of gaming sense