After months of teasing, NetherRealm Studios has finally revealed the full roster for Mortal Kombat 11's Kombat Pack DLC.
Joining the already available Shang Tsung and Nightwolf will be returning favorite Sindel, as well as guest characters, Todd McFarlane's Spawn, DC Comics' Joker, and the Terminator T-800 as portrayed by Arnold Schwarzenegger.
NetherRealm also revealed the release dates for each of the characters. The Terminator will be next in the lineup, coming October 8, followed by a new character every six to eight weeks.
As with Shang Tsung and Nightwolf, the release dates listed are likely the early-access dates for players who own the Kombat Pack DLC. Each character should also be available for purchase separately a week later.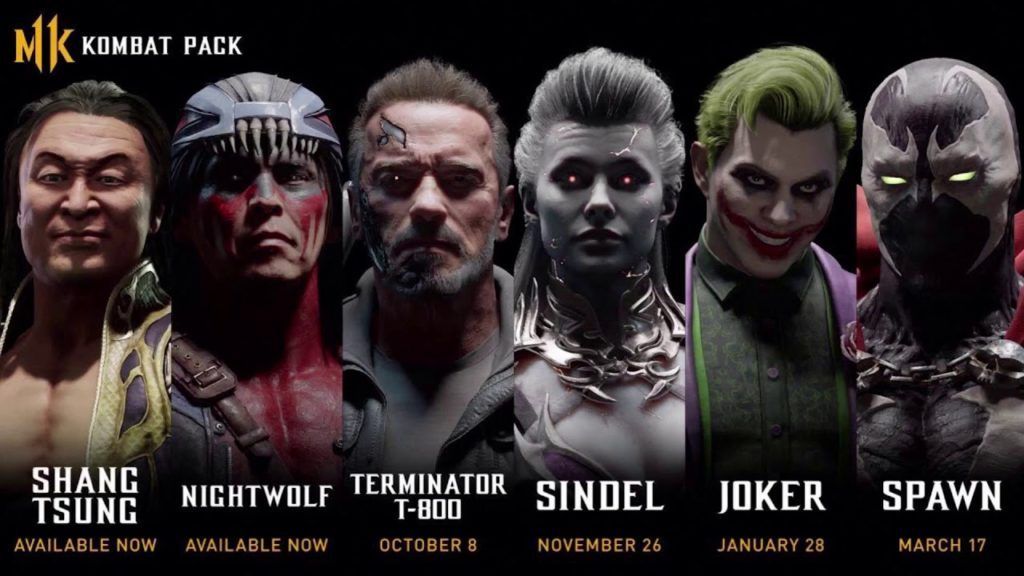 Conspicuously absent from the list is Ash from the Evil Dead, who has been teased as a DLC character for most of the year.
The MK11 Kombat Pack is available for US$30. Each character should also be available to purchase separately for US$6.