Intel has gone back to the drawing board to create something new and cool.
Based on its earlier dual-screen concepts from last year, the new Intel Honeycomb Glacier concept also features two screens but now comes with two hinges as well. This allows the second screen to fold upwards with no backrest needed and also raises the height of the normal screen for a better viewing experience.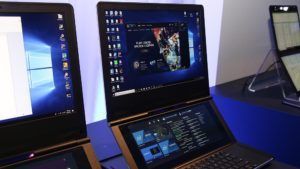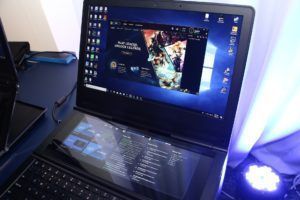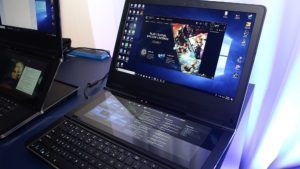 The idea of two screens on a laptop isn't new — Intel has worked on this before with vendors such as Lenovo and Razer. For its Intel Honeycomb Glacier though, the secondary display operates like a companion screen with next-gen features, such as eye-tracking and ambient sensors, opening the door to new immersive experiences.
Checking the map or your inventory while in-game or streaming and chatting will no longer get in the way of the gameplay.

What this ultimately means for the user is a futuristic, speedy, and highly intuitive experience. Even though we've only spent 15 minutes trying out the Honeycomb Glacier, we found the experience comfortable, thanks to the dual-hinge system that let you view the screens at eye level.
The laptops on display used the Tobii Eye-Tracker, which made multi-tasking a breeze. It's able to to detect eye movements and determine if switching screens and workflow is necessary.
When gaming, this allows a user to focus on the main screen and take quick glances downwards to check the mini-map or items usage from their inventory without having to open a window in-game.
Take for example, a League of Legends match. Interacting with the team chat, watching the character stats and map while in major team fights will be a lot easier with those on the secondary display. The main gameplay experience will feel less cluttered as well.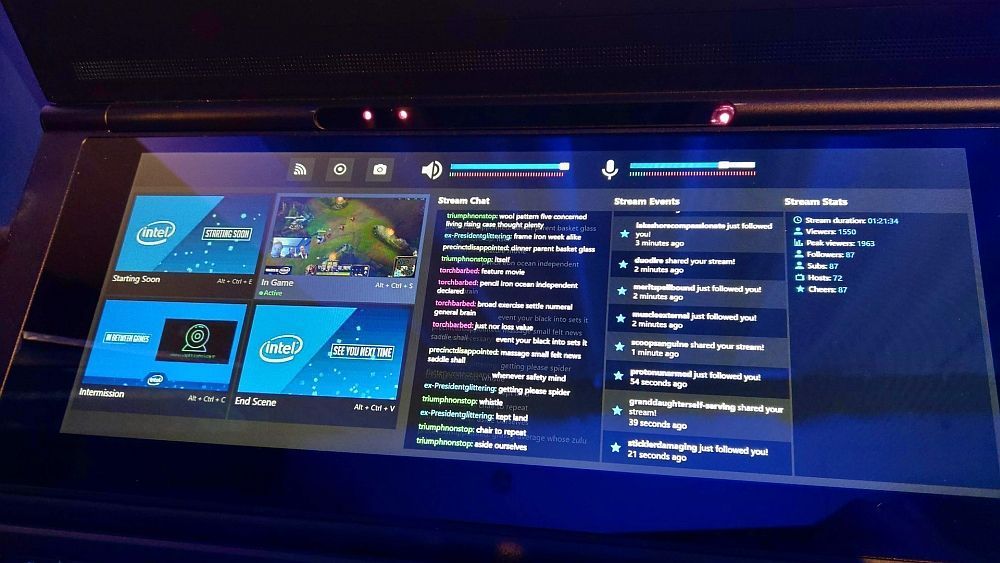 Specs-wise, the Intel Honeycomb Glacier comes with Intel's Core-i9 H-Series CPU with an overclocked Nvidia GeForce GTX 1070. Intel did not reveal how much RAM or storage the laptop has.
The screens on the Intel Honeycomb Glacier come in a 15.6-inch Full HD and 12.3-inch touchscreen setup. The dual-hinge, which can be engaged with a press-and-hold button mechanism, was easy to find and doesn't feel cumbersome. Positioning the screen had been a non-issue too as it can be locked at any height.
If you can't wait to get your hands on one, the good news is that Intel says most gaming PC brands have already started working on their own variants and will likely put something out by end-2020.
SEE ALSO: Meet the unique and crazy PC cases from the Computex 2019 showfloor