With industry giants like Sony, Microsoft, and Google all investing in Cloud Gaming as a platform, it should come as no surprise that a new report from analysts Niko Partners predicts that Cloud gaming could become a US$3 billion revenue industry in less than four years time.
The report expects revenue of US$270 million for cloud gaming in 2019 alone, and predicts a huge growth surge for user adoption, acceptance among device-makers, and innovative updates within the next four years.
---
---
The report further goes on to predict around 3 million cloud gamers in Asia by the end of 2019, with that value climbing towards 60 million by 2023, and an amazing 500+ million by 2028.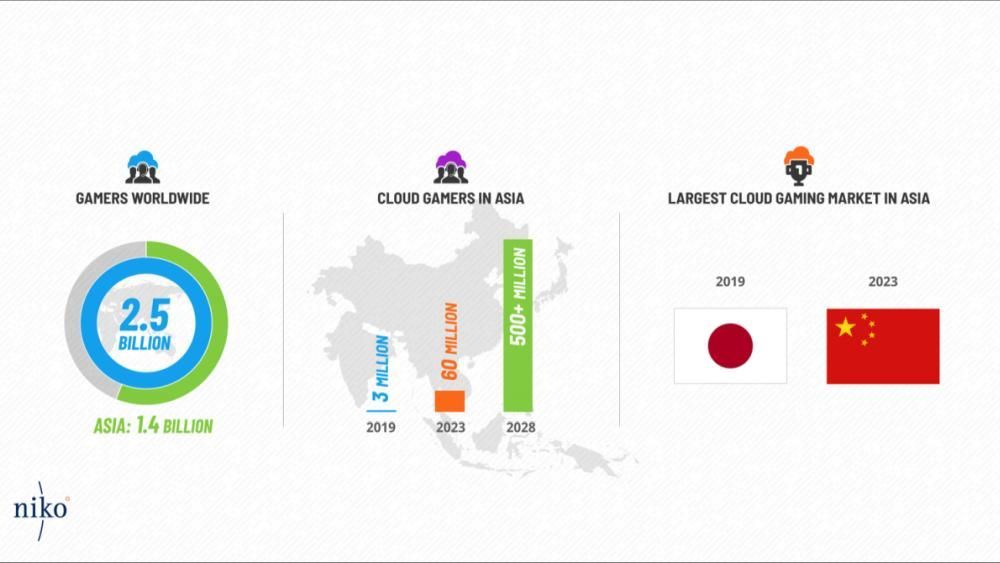 Niko Partners also believes that mobile gamers will make up the majority of these users, predicting that 5G networks, which will start rolling out in the next 12 months, will be one of the likely primary drivers that enable the Cloud Gaming trend to accelerate.
Similarly, this expansive platform for videogames and gameplay streaming is predicted to be the "Killer App" that 5G players have been seeking to engage.
The full Niko report can be found here.