Computer-hardware manufacturer Dell pulled out a wildcard at the CES 2020 trade show in Las Vegas. Launched under its gaming brand Alienware, the company unveiled the Concept UFO, a handheld device that aims to give PC players a mobile alternative.
Labeled as a "gaming-first" device, the UFO's unique selling point is that it's a handheld gaming PC. Aside from the usual computer-based activities that you can do on Windows, you can also access game launchers like Steam in a portable setting. Although it may not have the franchise exclusives that the Nintendo Switch boasts, the UFO's PC-friendly capabilities give it a familiar edge to seasoned players who are looking for a handheld alternative.
From the looks of it, the UFO can run games like Mortal Kombat 11 and World War Z with little to no lag or frame drop. However, what's not revealed with the announcement is just how much battery life the hand-held gaming device will have.
---
---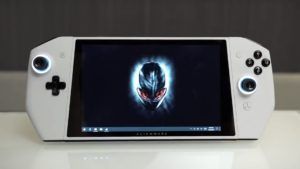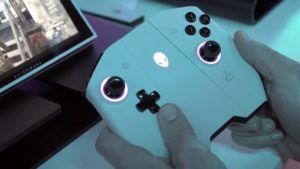 Like the Nintendo Switch, the Concept UFO features a dockable touchscreen and two detachable paddle controllers. As for its size, the UFO's slightly larger compared to the original Switch, thanks to a bigger screen and higher resolution, but this may affect loading speeds. Considering that Nintendo has a smaller Switch Lite, it's possible that Alienware may look towards a smaller, more ergonomic and compact UFO.
While Alienware has a fully functional device on display at CES 2020, the company has stated that the Concept UFO is still a work in progress. Seeing as how the specs were not disclosed, Alienware may look into more improvements on the tech side of things before putting it on the market.
READ MORE: Sony patents new PlayStation controller design with back buttons