Nearly three in four gamers in Southeast Asia spend up to S$500 (~US$360) on games ever year.
This info comes from a new survey conducted by GameStart Asia organizers, Elipant, which polled 2,000 respondents between 17 to 45 years old from Singapore, Malaysia, Indonesia, Philippines, Thailand, Vietnam, and Brunei.
The survey also found that more than half of these gamers spend at least S$100 (US$72) annually.
---
---
The survey also gave an overview of the average SEA gamer, with 80% enjoying home gaming mostly on their PCs.
Role-playing games (21.5%), first-person shooters (18.3%), massively multiplayer online (13.6%), and multiplayer online battle arena (13.6%) are the top four genres popular among Southeast Asians.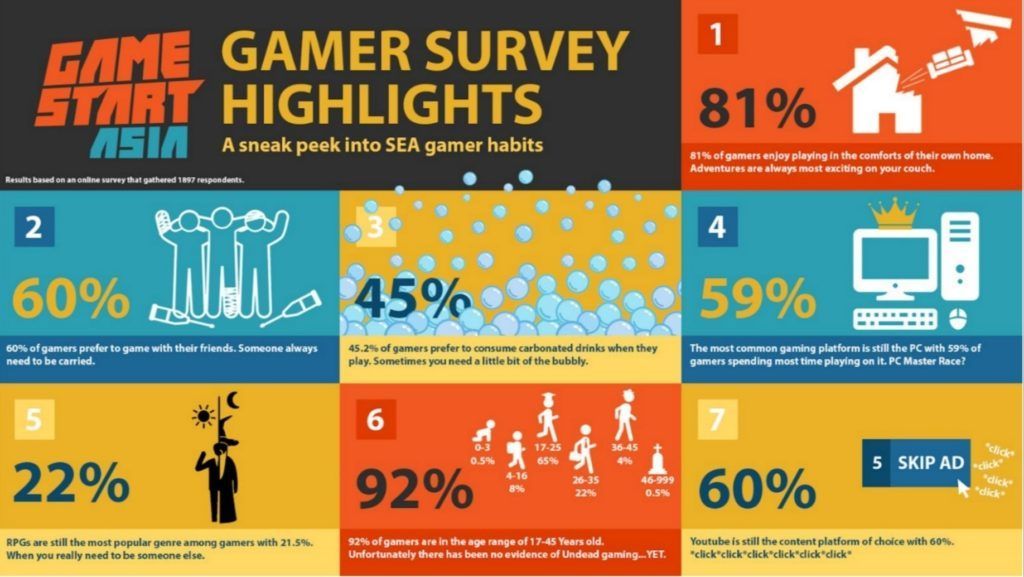 The fifth annual GameStart Asia will be held this weekend on October 12-13 at the Suntec Convention Center Halls 401 – 403.
READ MORE: Kobe Bryant's Epic Games investment bets big on Unreal Engine