The WePlay! Dota 2 Tug of War: Mad Moon tournament kicks off tomorrow with Group Stage action.
The tournament is the culmination of a long-running Dota 2 series by WePlay! which started back in February of last year.
There have been three previous Tug of War events with the Radiant, Dire Asia, and Dire America which featured the best teams from Europe, Asia, and American regions.
---
What's at stake?
The tournament is not part of the DPC, and no DPC points will be at stake.
The full prize pool for the tournament is as follows:
First: US$130,000
Second: US$60,000
Third: US$30,000
Fourth: US$20,000
Fifth-Sixth: US$12,000
Seventh-Eighth: US$8,000
The tournament will also award the best core and support player with a US$10,000 cash prize.
---
Format:
The WePlay! Dota 2 Tug of War: Mad Moon tournament will follow a GSL (round-robin) format, with the eight teams split into two teams.
The teams in each group will be facing off in a series of best-of-three matches to determine the seeding for the Playoffs.
The top two teams of each group will advance to the Playoffs in the Upper Bracket, while the bottom two will have to start from the Lower Bracket.
The Playoffs will continue with a double-elimination bracket with all matches being played with a best-of-three format. The only exception being the Grand Finals, which will be a best-of-five series.
---
The teams
Team Secret (Europe)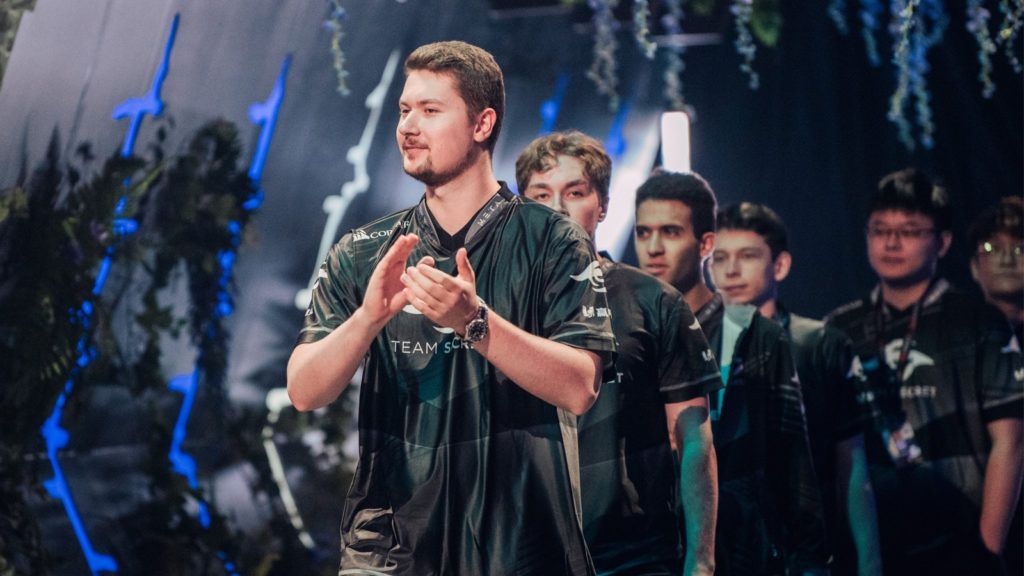 Team Secret are the clear favorites of the tournament. The team is arguably the most consistent team in Dota 2 history. They won the Leipzig Major, which featured some of the best Dota 2 teams in the world today.
The team hopes to continue their Leipzig Major success with another tournament win and win another tournament in 2020.
Roster:
Michal "Nisha" Jankowski
Lasse "Matumbaman" Urpalainen
Ludwig "zai" Wåhlberg
Yazied "YapzOr" Jaradat
Clement "Puppey" Ivanov
---
Nigma Esports (Europe)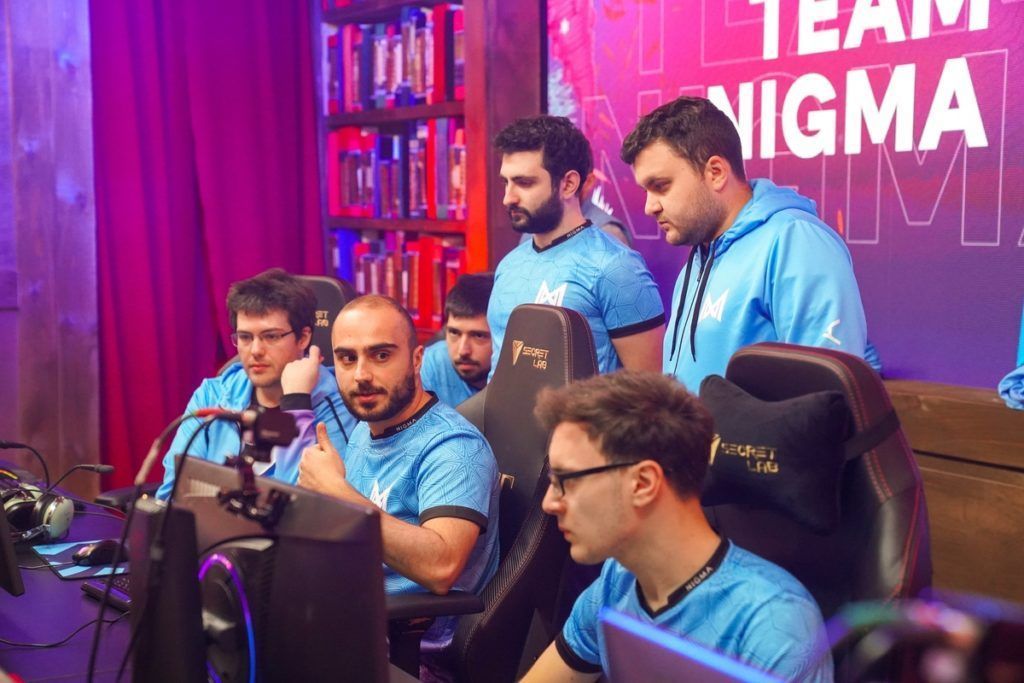 Team Nigma has had an up and down season so far. They are the reigning WePlay! Bukovel Minor winners and advanced to the DreamLeague Season 13 tournament. But during the Leipzig Major, the team was eliminated early and finished 9th-12th place.
The team will be looking to improve their understanding of the current 7.24 meta and hope to regain their previous season's success.
Roster:
Amer "Miracle-" Al-Barkawi
Aliwi "w33" Omar
Ivan "MinD_ControL" Ivanov
Maroun "GH" Merhej
Kuro "Kuroky" Salehi Takhasomi
---
Virtus.pro (CIS)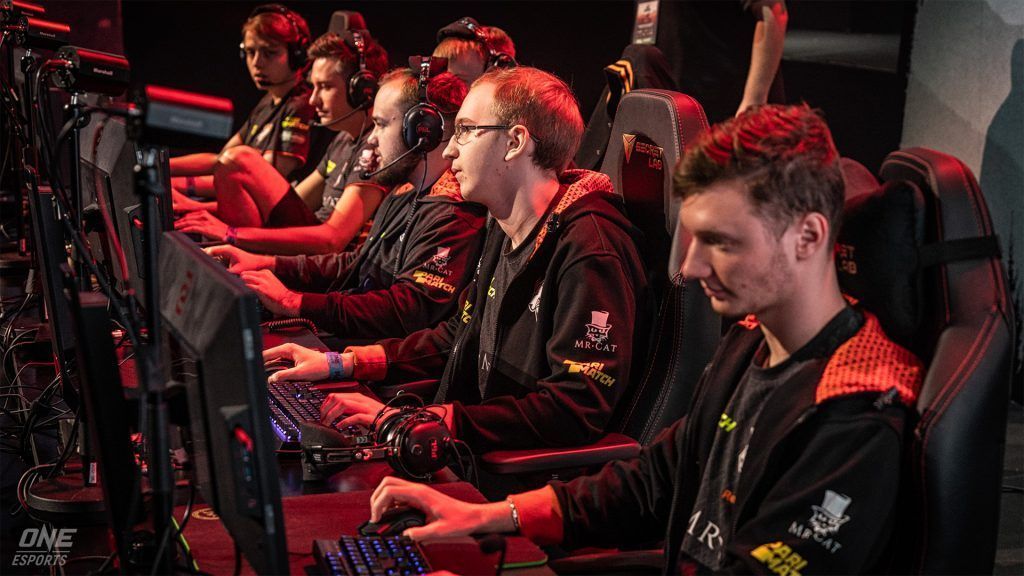 Virtus.pro is a squad that recently went through a mid-season roster change. After the team's rough start to the season, they've decided to drop trial period players Egor "epileptick1d" Grigorenko and Vitalie "Save-" Melnic. They then signed Zaur "Cooman" Shakhmuraev and Natus Vincere's former team captain Bakyt "Zayac" Emilzhanov.
The team found their footing during the ESL One Los Angeles closed qualifier by advancing as CIS' representatives.
Roster:
Zaur "Cooman" Shakhmurzaev
Vladimir "No[o]ne" Minenko
Roman "Resolut1on" Fominok
Bakyt "Zayac" Emilzhanov
Alexey "Solo" Berezin
---
Gambit Esports (CIS)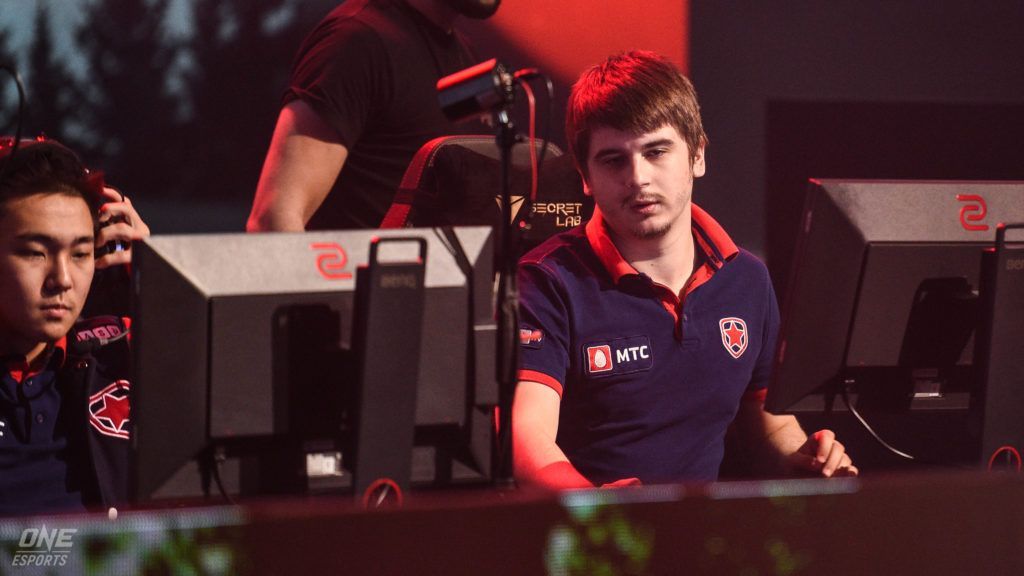 Gambit is another CIS team that's had a shaky season. They've decided to bench one of their key players in Danil "gpk" Skutin after he missed the team's bootcamp. They decided to fill in his position with CIS veteran Rostislav "fn" Lozovoi.
The team will be looking to improve their synergy at the Mad Moon tournament and hope that it carries over moving forward into the DPC season.
Roster:
Kiyalbek "dream`" Tayirov
Rostislav "fn" Lozovoi
Maxim "Shachlo" Abramovskikh
Danial "XSvamp1Re" Alibaev
Artiom "fng" Barshack
---
Ninjas in Pyjamas (Europe)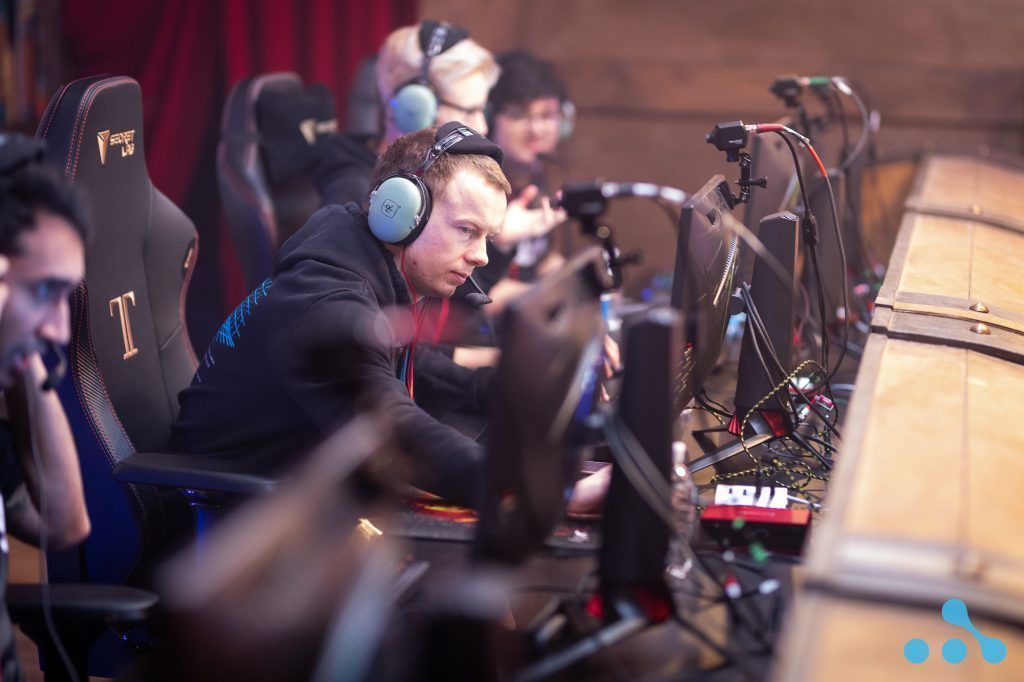 NiP is a team constantly looking to improve. They've recently shaken up their roster by removing Nico "Gunnar" Lopez and moved Saahil "Universe" Arora to the roaming support role. The team then added Nikita "Daxak" Kuzmin and Rodrigo "Lelis" Santos.
NiP secured their slot to the Mad Moon tournament by winning last year's Radiant event where they bested other European and CIS teams.
The team most recently upset the other teams in the European region by punching their ticket to the Los Angeles Major.
Roster:
Nikita "Daxak" Kuzmin
Jason Connor "TANNER" Weedon
Rodrigo "Lelis" Santos
Saahil "Universe" Arora
Peter "ppd" Dager
---
---
B8 (CIS)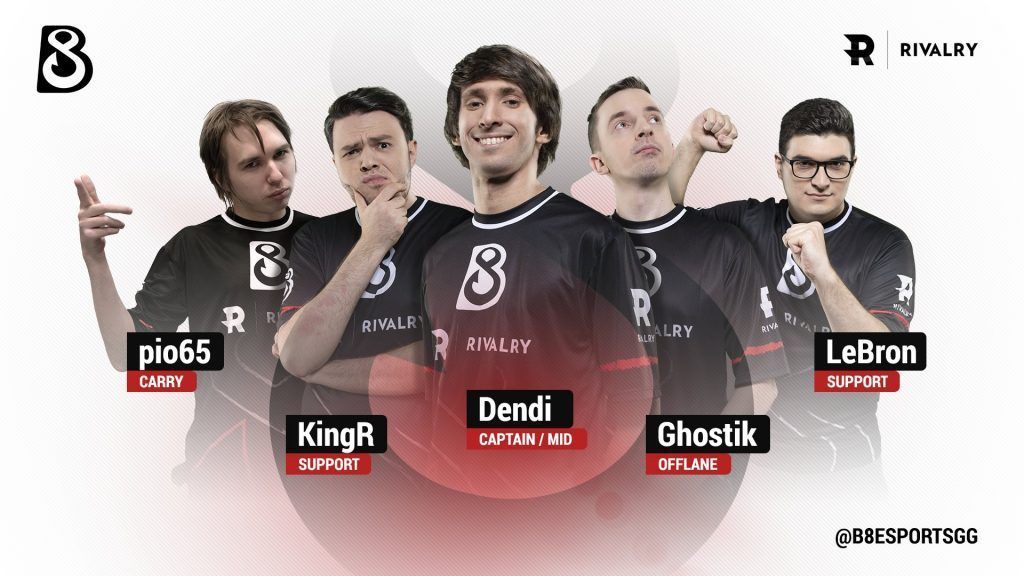 B8 is a new team, formed by Dota 2 legend, Dahil "Dendi" Ishutin. The team managed to make the tournament after Royal Never Give Up was forced to pull out.
Royal Never Give Up qualified to the tournament by winning the Dire Asia event where they defeated fellow Chinese and Southeast Asian teams to advance into the Mad Moon tournament.
B8 is a team everyone should keep an eye on since it includes some well-known Dota 2 veterans who are trying to get back into the competitive scene, and the team is set to make their LAN debut at the Mad Moon tournament.
Roster:
Alexandr "pio65" Zalivako
Danil "Dendi" Ishutin
Andrey "Ghostik" Kadyk
Rinat "KingR" Abdullin
Nikola "LeBronDota" Popovic
---
Infamous (South America)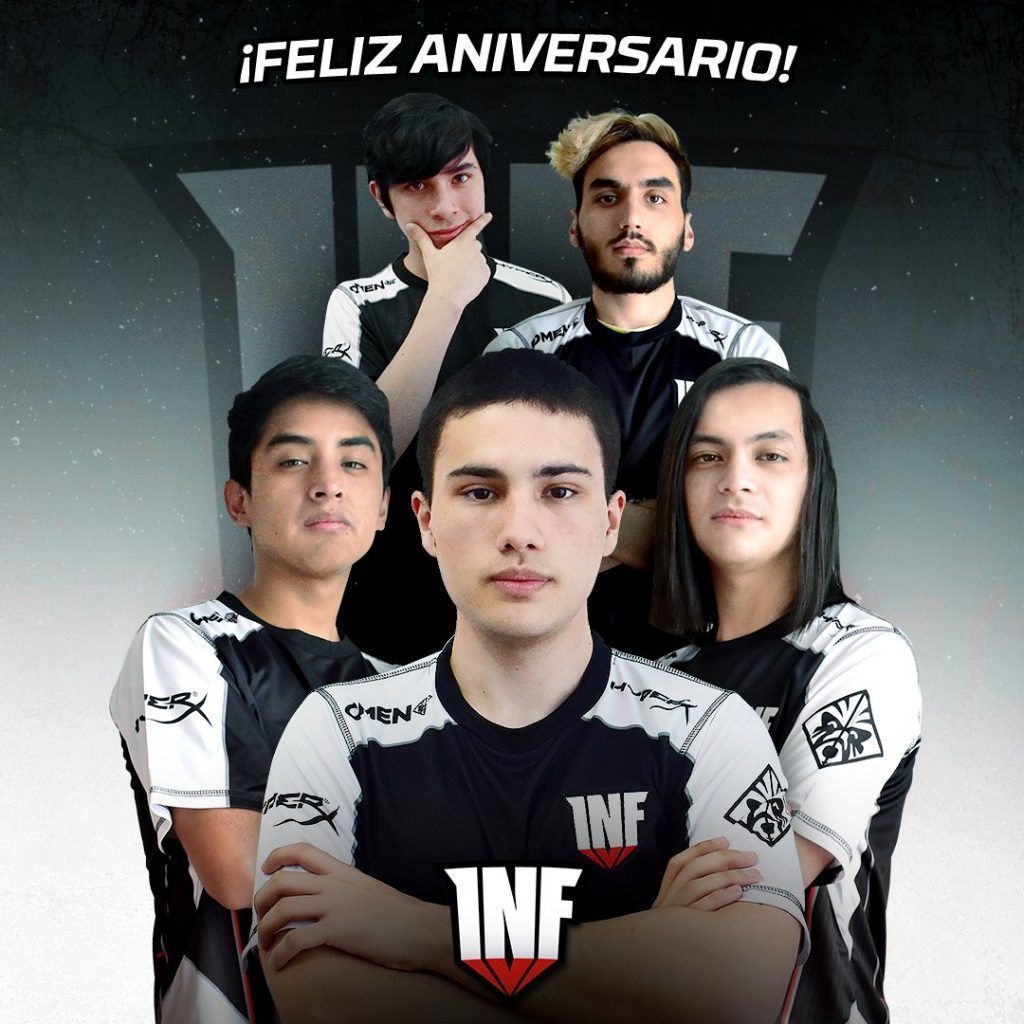 Infamous is a Dota 2 squad that qualified to the Mad Moon tournament by winning last year's Tug of War: Dire America online tournament last June 2019.
Even though the squad that qualified from last year is almost completely different except for Mariano "Papita" Caneda, the team is looking to regain their position as the best South American team.
Roster:
Enzo "Timado" Gianoli
Sebastian "Robo-Z" Cerralta
Rafael "Sacred" Yonatan
Alexis "sl4d1n-" Cepeda
Mariano "Papita" Caneda
---
Aggressive Mode (Europe)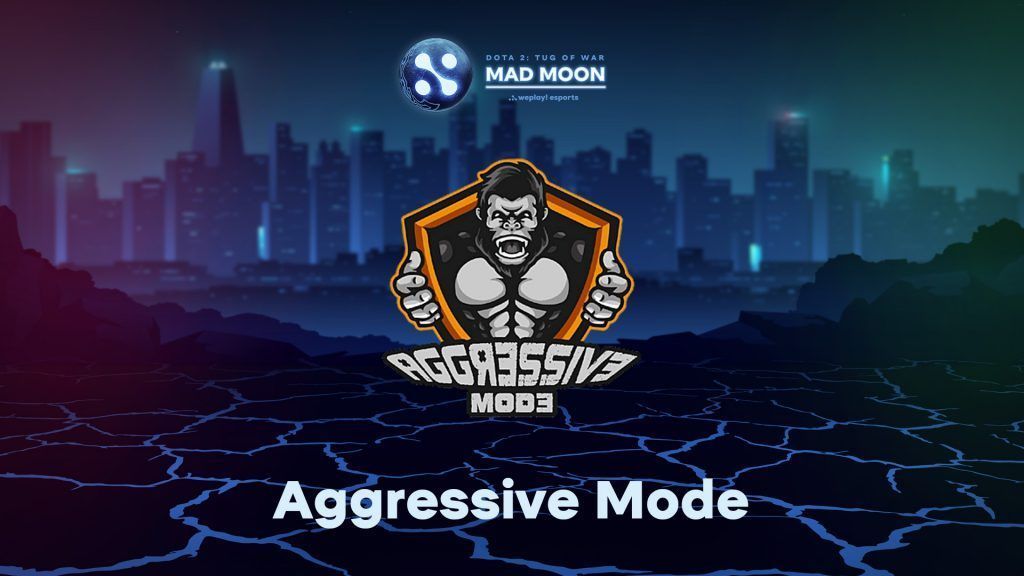 Aggressive Mode is a newly formed Dota 2 stack that includes some notable CIS talents with a mix of Greek players who were previously part of Ad Finem.
Aggressive Mode will be filling in for Natus Vincere, who was originally going to be the team competing in the Mad Moon tournament.
During the previous ESL One Los Angeles European closed qualifiers, Aggressive Mode shocked everyone with their impressive Group Stage performance by defeating Nigma 2-0. It will be interesting to see if they can upset the TI9 runner-ups again at the Mad Moon tournament.
Roster:
Oliver "Skiter" Lepko
Busko "BoraNija" Boranijasevic
Kharis "SkyLark" Zafeiriou
Ilya "Lil" Ilyuk
Giorgos "SsaSpartan" Giannakopoulos
---
Expectations
Out of all the teams participating in the tournament, Team Secret is the strongest team on paper. They've been the most consistent team and boast an incredible roster. This makes them the clear favorites to win it all.
Another team to look out for is Team Nigma. They've shown the Dota 2 fans this season they're capable to catch fire a certain point in the tournament, especially when the team is dropped to the lower bracket.
Meanwhile, Virtus.pro, Gambit, and NiP are teams that are looking to gain more experience with their new lineups moving forward.
---
How to watch
Viewers can catch the Group Stage action on WePlay's Twitch channel here. The games start on February 19, 12:00 p.m. GMT+8.
READ MORE: Los Angeles Major Chinese Closed Qualifiers: Final Results