Two-time Dota 2 champions OG continue their pursuit for their third Aegis of the Immortal after defeating North American squad Quincy Crew in a thrilling lower bracket elimination match on Day 2 of The International 10's (TI10) main event.
OG's superstar midlaner Topias "Topson" Taavitsainen had his best performance in the tournament yet, spearheading an amazing comeback for his team with an incredible Void Spirit performance.
The legendary player then followed it up with the best Dawnbreaker performance we've seen at TI10 thus far.
---
Topson's Void Spirit carries OG to victory in game one against Quincy Crew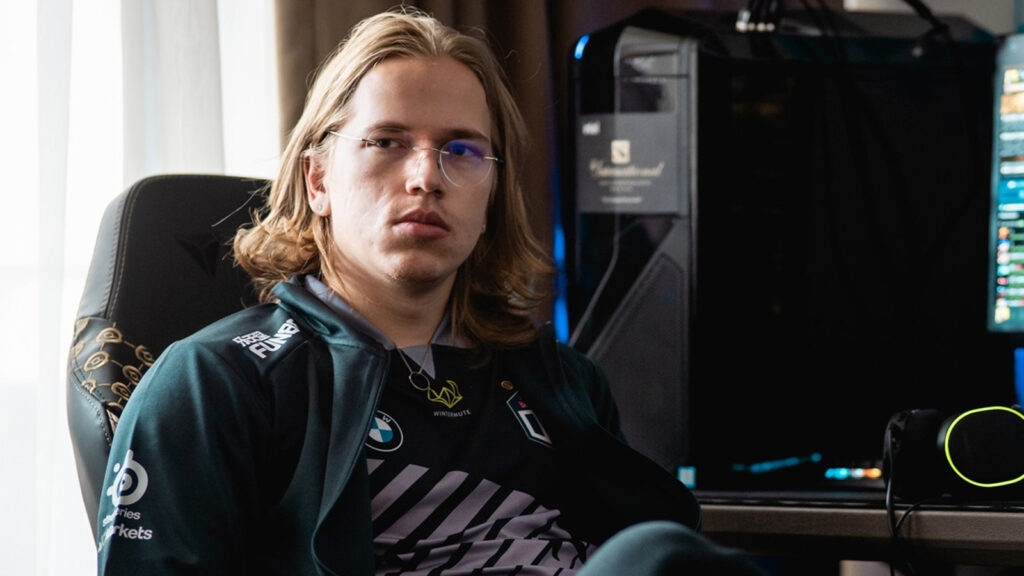 The reigning Dota 2 champions had a rough start in game one against Quincy Crew. The North American squad enjoyed a significant gold and experience lead after strong lane performances from Yawar "YawaR" Hassan's carry Monkey King and Quinn "Quinn" Callahan's midlane Kunkka.
OG's heroes were constantly getting ganked by Quincy Crew. Topson's midlane Void Spirit, however, was able to make solid individual plays around the map. Topson single-handedly kept OG in the game with solo ganks and calculated dive plays that Quincy Crew could not punish.
Topson would run straight into the entire Quincy Crew squad, bait them to use all their abilities and items, and then quickly escape. This gave OG openings in team fights, which they used to take control and win the game.
20 out of OG's 26 total kills all came from Topson, as the talented midlaner finished with an incredible 20/3/4 KDA and a whopping 45,800 damage dealt to the enemy team in game one.
---
---
Topson pulls off the most dominant Dawnbreaker performance at TI10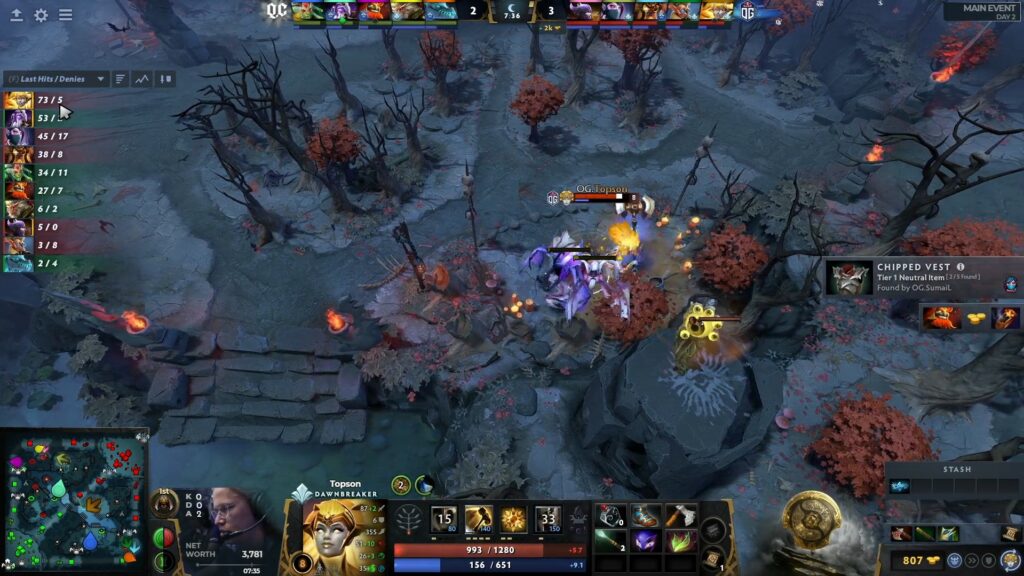 In the following game, Topson's midlane Dawnbreaker was an absolute masterpiece of a performance. He completely dominated the early game, earning 73 last hits in the first eight minutes of game two.
OG's lead escalated quickly as Topson was able to use Dawnbreaker's Solar Guardian to jump straight into team fights and demolish Quincy Crew.
Armed with an Assault Cuirass and Heaven's Halberd, Topson's Dawnbreaker was basically unkillable because of the bonus HP, additional armor, and increased evasion features the items provided.
Quincy Crew went in for one final team fight with a Mars' Arena of Blood ultimate initiation play, which Topson immediately countered with Dawnbreaker's Solar Guardian ultimate.
OG's savior midlaner finished with a 11/2/19 KDA on the Dawnbreaker.
After the match, Yawar left his brother Syed "SumaiL" Hassan a heartfelt "GG gl lil bro" message as his team accepted defeat.
OG will now face the surging CIS Dota 2 squad Team Spirit on October 15 at 3:00 a.m. GMT+8 in their next lower bracket match at TI10's playoffs.
Hungry for more Dota 2 action? Check out the Heroes of the Game documentary presented by foodpanda.
READ MORE: PSG.LGD breaks fastest game record again at TI10 with Ame's Phantom Assassin