The International 10's (TI10) group stage featured an incredible four days of nonstop action from the best Dota 2 players in the world.
With US$40 million on the line, there was no shortage of unbelievable highlights from TI10's group stage. Out of the 288 games that 18 teams played, we've listed down the top five best plays.
---
5. Kuku hauls the biggest catch from the group stage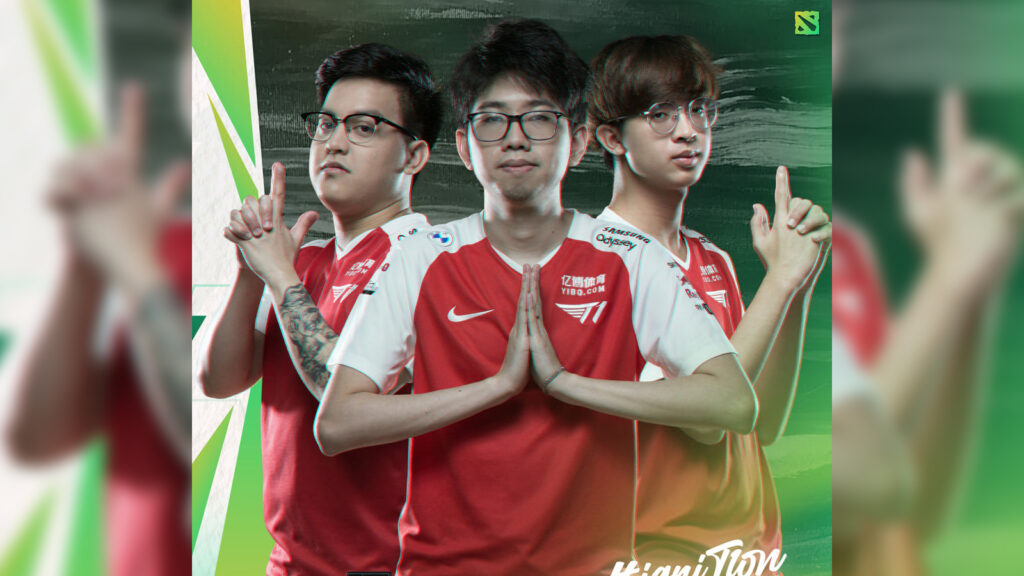 Southeast Asian Dota 2 squad T1 were in desperation mode after going 2-6 during the first two days of TI10. It was in their sixth Group B group stage match against Alliance on Day 3 when they finally hit their stride.
With the game still close, T1 team captain Carlo "Kuku" Palad's Magnus earned one of the best plays in the tournament when he blinked into three Alliance heroes, then stun-locked them with a beautiful Horn Toss, Skewer, and Reverse Polarity ultimate combo that won them the game.
Nikolay "Nikobaby" Nikolov's Medusa was removed for 100 seconds after T1 dropped Necrophos' Reaper's Scythe ultimate on him in the clash.
Since Alliance's carry hero was out of the picture, T1 ran straight into the Dire base and earned themselves a convincing win.
---
4. Nightfall drops the Tiny hammer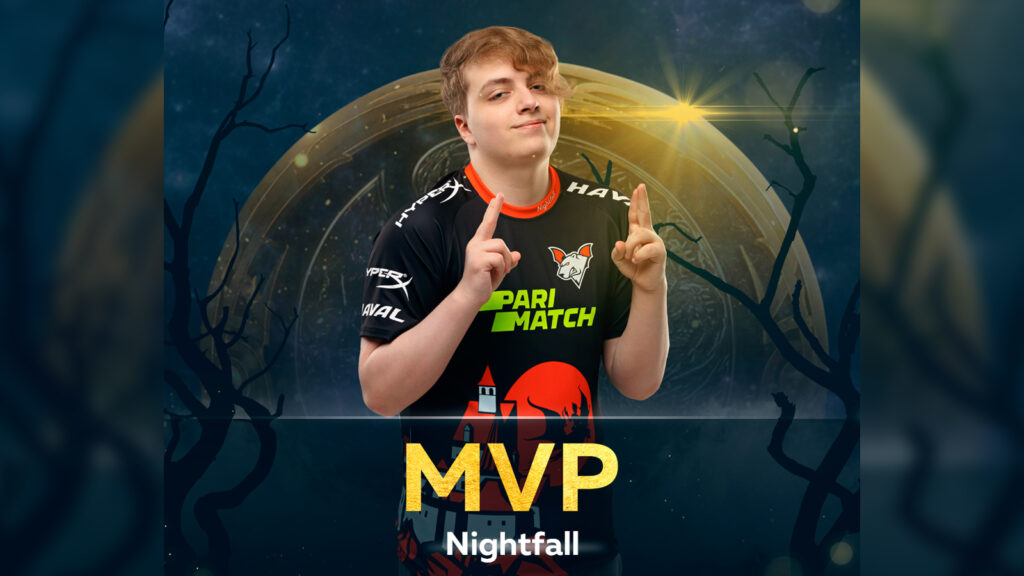 CIS squad Virtus.pro wanted to prove to all Dota 2 fans that they weren't the same squad that underperforms during The International.
This band of young CIS stalwarts took Group A by storm, and in their final group stage match against Team Aster on Day 4, they wanted to make a statement.
Knowing that they were falling behind, Team Aster attempted to take down Roshan to claim the Aegis of the Immortal for their carry Troll Warlord. Instead, Team Aster was met by Egor "Nightfall" Grigorenko's Tiny, and got absolutely demolished in one of the best plays of the tournament.
After landing just three normal attacks, together with an Avalanche and Toss combo from Nightfall's Tiny, Team Aster's heroes evaporated in the Rosh Pit and gave Virtus.pro another win that helped them advance to the upper bracket of TI10's playoffs.
---
---
3. Elephant's teamwork made the dreamwork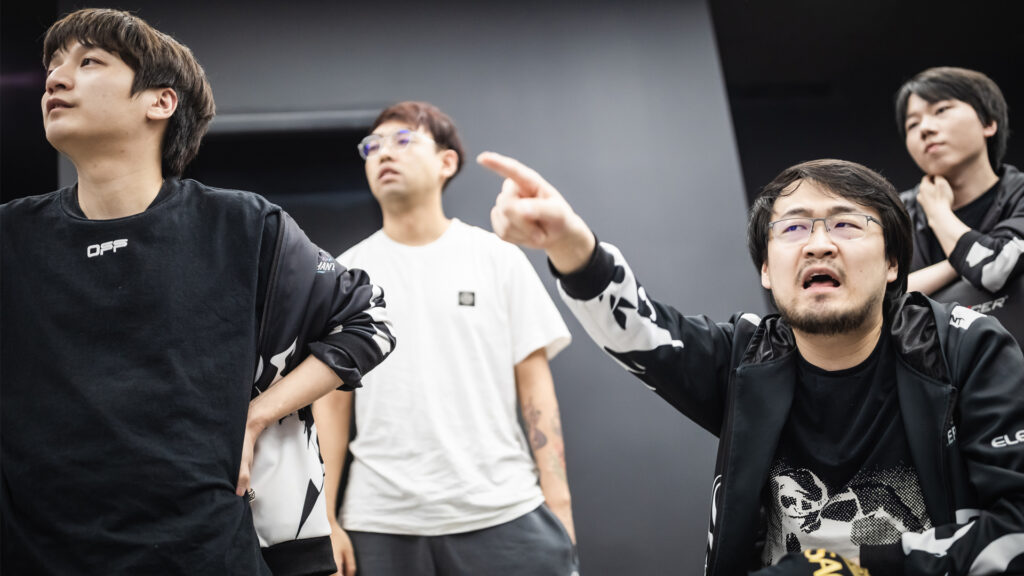 Elephant knew the odds were stacked against them when opponents Team Secret, had a whopping 17,000 gold lead advantage over them during their fifth group stage match on Day 2 of TI10.
What made things more difficult for the Chinese squad was that Team Secret's carry and midlane heroes Faceless Void and Invoker were very difficult to kill because of their ability to escape dangerous situations.
Luckily, Elephant's players aren't strangers perfect team coordination, as they were able to lock down Lasse "MATUMBAMAN" Urpalainen's Faceless Void for a total of 25 seconds straight with perfectly timed stuns from the Chinese superstar squad.
Despite Team Secret winning this game with the Book of the Dead, Elephant showed that they sure know how to take down a raid boss at TI10.
---
2. The biggest wombo-combo play from TI10's group stage
Dota 2 fans love to see massive AoE ultimate combos light up their screens.
European powerhouse squad Team Secret had everyone jumping off their seats after they dropped an amazing wombo-combo against Beastcoast on Day 1 of TI10's group stage.
After getting a quick kill on Michał "Nisha" Jankowski's Puck in the midlane, Beastcoast tried their luck and looked to get more kills as they charged into Team Secret's tier one tower.
The aggressive play was met with swift retribution from Ludwig "zai" Wahlberg's Darkseer and Yazied "YapzOr" Jaradat's Earthshaker, who dropped their Vacuum-Wall and Echo Slam combo that erased four of Beastcoast's heroes.
Luckily for Beastcoast, they bounced back from this wombo-combo and handed Team Secret one of few losses at TI10's group stage.
---
1. SabeRLight- with the best play and most important assist at TI10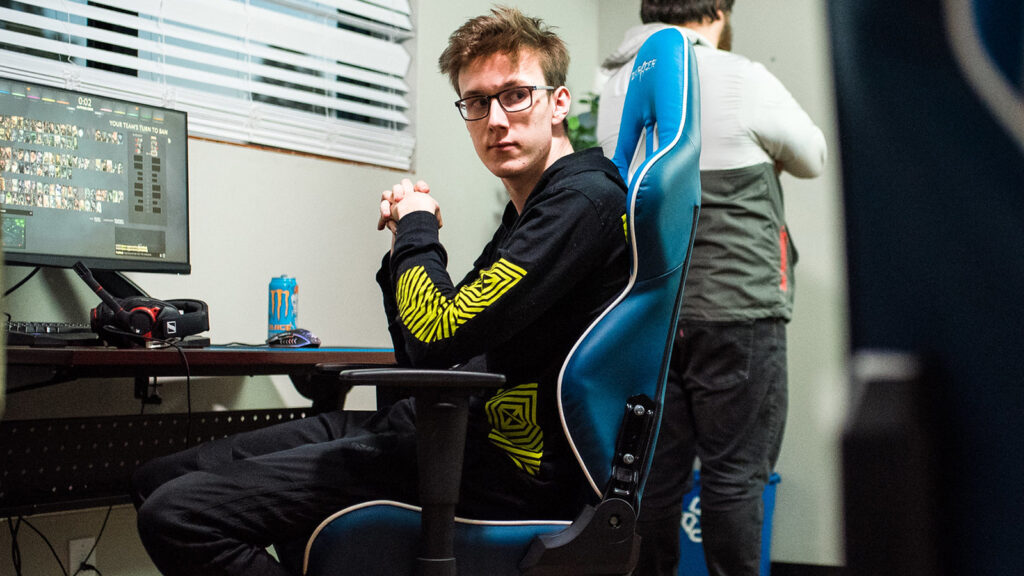 The epic battle between North American squads Team Undying and Evil Geniuses was the most important match of TI10's group stage. So it was very fitting that the match produced the best play of the tournament, thus far.
Team Undying were already locked into TI10's lower bracket after losing to Evil Geniuses in the first game. Even if they won the following game of the series, Team Undying had nothing else left to gain.
With a three-way tie looming between Evil Geniuses, OG, and T1, Team Undying stepped up, and prevented their fellow North American squad from advancing to the upper bracket of TI10's playoffs.
Evil Geniuses had the game and an upper bracket berth in the bag when the team jumped into Team Undying's jungle, eliminating three Radiant heroes in quick succession. Evil Geniuses were so close to victory that they decided to dive deeper and go for more kills.
This was when Jonas "SabeRLight-" Volek's Darkseer turned the tides and scored the best play of the tournament.
He dropped a huge Vacuum-Wall combo that killed four of Evil Geniuses' heroes. Team Undying went on to win the game and prevented a three-way tiebreaker, which propelled OG and T1 into the upper bracket.
To watch more of the best plays at The International 10, make sure to tune into the Main Event's playoffs set to begin on October 12, 2021.
Hungry for more Dota 2 action? Check out the Heroes of the Game documentary presented by foodpanda.
READ MORE: What is the legendary Dota 2 TI Aegis?