If the list of teams that have signed up to compete is any indication, Moonduck Studios' Midas Mode 2.0 may be the best non-The International (TI) tournament in all of Dota.
You know a tournament is on to something when it scores TI-winning lineups from past and present.
Na'Vi fans have long been clamoring for a reunion of Danil "Dendi" Ishutin and Clement "Puppey" Ivanov. Now they'll be getting even more than they could've asked for as the duo will be joined by Alexander "XBOCT" Dashkevich, Ivan "Artstyle" Antonov, and Dmitriy "LighTofHeaveN" Kupriyanov — completing a surprise reunion of the team that won the first-ever TI.
The other half of Dota's own El Clásico will be the fathers of "Rat Dota" and TI3 champions Alliance, which features Jonathan "Loda" Berg, Gustav "s4" Magnusson, Henrik "AdmiralBulldog" Ahnberg, Jerry "EGM" Lundkvist, and Joakim "Akke" Akterhall.
And if you thought two TI-winning teams were already a lot, then how about adding the first two-time TI-winning team to the mix, too?
TI8 and TI9 champions OG will also be attending Midas Mode 2.0 with their full lineup of Anathan "ana" Pham, Topias "Topson" Taavitsainen, Sébastien "Ceb" Debs, Jesse "JerAx" Vainikka, and Johan "N0tail" Sundstein.
Rounding out the four European teams for the event will be the wildcard team of Sir Sadim's Stunners. This squad will feature pro-player and analyst Troels "syndereN" Nielsen alongside popular streamers Janne "Gorgc" Stefanovski, WehSing "SingSing" Yuen, Alaan "SexyBamboe" Faraj, and Niklas "Wagamama" Högström.
---
---
The first of the four teams from the Americas is South American Team Anvorgesa. On this lineup are Hector Antonio "K1 Hector" Rodriguez, Jean Pierre "Chris Luck" Gonzales, Adrian "Wisper" Dobles, Elvis "Scofield" De la Cruz Peña, and Steven "Stinger" Vargas. This squad notably defied all expectations when they finished at 7th-8th place at TI9 under the Infamous banner.
Next up is J.Storm, whose 2019-2020 DPC lineup of Roman "Resolut1on" Fominok, Leon "Nine" Kirilin, David "Moo" Hull, Joel Mori "MoOz" Ozambela, and Clinton "Fear" Loomis will make Midas Mode 2.0 their debut event.
The region's wildcard team will be Jacky "EternaLEnVy" Mao's Fighting Pepegas. He'll be joined by Jonathan Bryle "bryle" Santos De Guia, David "MoonMeander" Tan, Jingjun "Sneyking" Wu, and Kurtis "Aui_2000" Ling.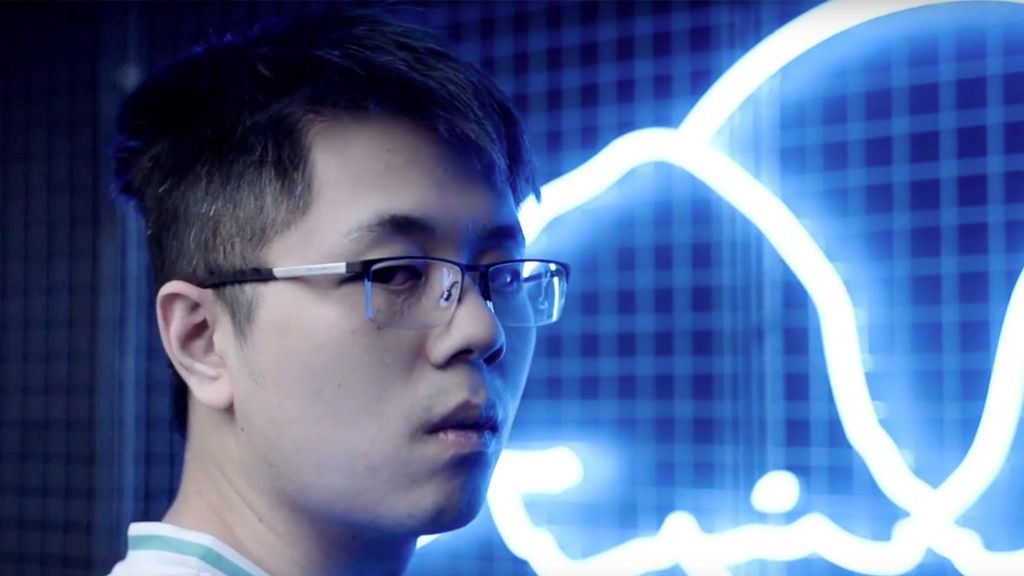 The other North American team, beastcoast, have yet to announce their roster for the upcoming season.
---
---
The four other teams competing in Midas Mode 2.0 will come from the East.
Chinese juggernaut Vici Gaming is currently down a man after former position-4 Pan "Fade" Yi's retirement, unretirement, and subsequent transfer to Team Aster, their current roster is still a force to be reckoned with. The lineup still features Zhang "Paparazi灬" Chengjun, Zeng "Ori" Jiaoyang, Zhou "Yang" Haiyang, and Ding "Dy" Cong. Their complete roster for the 2019-2020 DPC is expected to debut in Midas Mode 2.0.
Fnatic will be the only Southeast Asian team competing in the event –also without their full roster. While Nuengnara "23savage" Teeramahanon, Kam "Moon" Boon Seng, and Anucha "Jabz" Jirawong will be in attendance, Kim "Febby" Yong-min and a yet-to-be-named player will be standing in for Daryl "iceiceice" Koh Pei Xiang and Djardel "DJ" Mampusti.
Another Chinese team in attendance is EHOME, with a still to be confimed roster. They currently have seven players on contract and have yet to announce their lineup for the 2019-2020 DPC.
Lastly, the wildcard team for the East will be BurNIng's Legion, named after and led by Chinese Dota legend Xu "BurNIng" Zhilei. While the four other members of this squad have not yet been announced, it was revealed that they are a collection of players not associated with a single team.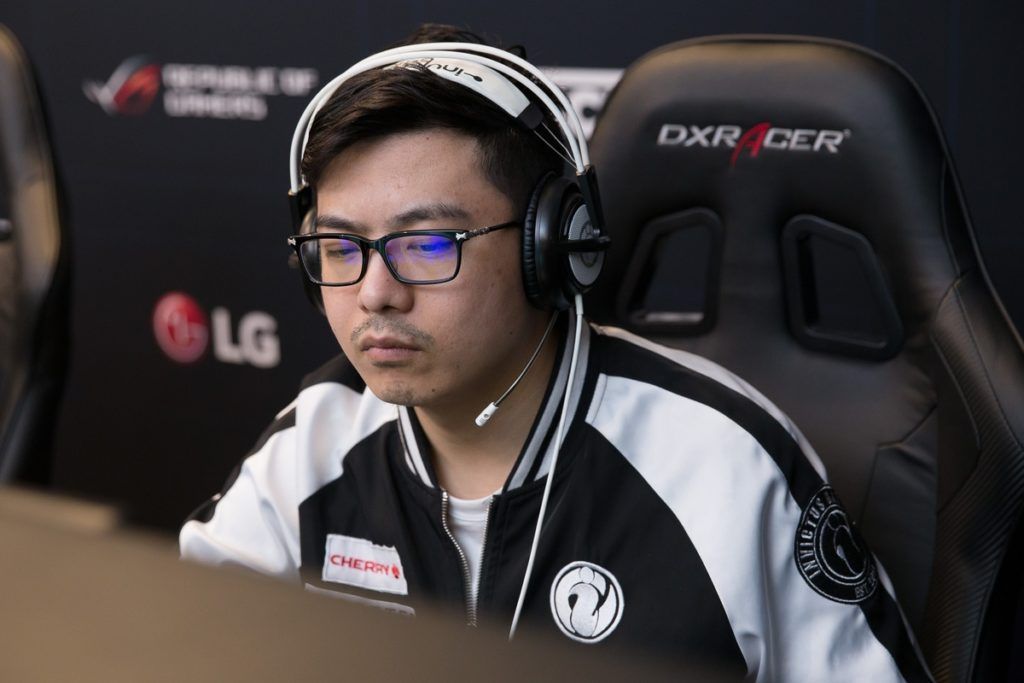 Midas Mode 2.0 will run from September 24 to October 2. It features a US$150,000 prize pool that will be split equally among the three participating regional groups.
---
Betway Midas Mode 2.0 teams:
Europe
OG
(1) Anathan "ana" Pham
(2) Topias "Topson" Taavitsainen
(3) Sébastien "Ceb" Debs
(4) Jesse "JerAx" Vainikka
(5) Johan "N0tail" Sundstein
TI1 Na'Vi
(1) Ivan "Artstyle" Antonov
(2) Danil "Dendi" Ishutin
(3) Alexander "XBOCT" Dashkevich
(4) Dmitriy "LighTofHeaveN" Kupriyanov
(5) Clement "Puppey" Ivanov
TI3 Alliance
(1) Jonathan "Loda" Berg
(2) Gustav "s4" Magnusson
(3) Henrik "AdmiralBulldog" Ahnberg
(4) Jerry "EGM" Lundkvist
(5) Joakim "Akke" Akterhall
Sir Sadim's Stunners
(1) Janne "Gorgc" Stefanovski
(2) Niklas "Wagamama" Högström
(3) Alaan "SexyBamboe" Faraj
(4) WehSing "SingSing" Yuen
(5) Troels "SyndereN" Nielsen
Americas
Team Anvorgesa
(1) Hector Antonio "K1 Hector" Rodriguez
(2) Jean Pierre "Chris Luck" Gonzales
(3) Adrian "Wisper" Dobles
(4) Elvis "Scofield" De la Cruz Peña
(5) Steven "Stinger" Vargas
J.Storm
(1) Roman "Resolut1on" Fominok
(2) Leon "Nine" Kirilin
(3) David "Moo" Hull
(4) Joel Mori "MoOz" Ozambela
(5) Clinton "Fear" Loomis
Fighting Pepegas
(1) Jacky "EternaLEnVy" Mao
(2) Jonathan Bryle "bryle" Santos De Guia
(3) David "MoonMeander" Tan
(4) Jingjun "Sneyking" Wu
(5) Kurtis "Aui_2000" Ling
Beastcoast
(1) TBA
(2) TBA
(3) TBA
(4) TBA
(5) TBA
China and Southeast Asia
Vici Gaming
(1) Zhang "Paparazi灬" Chengjun
(2) Zeng "Ori" Jiaoyang
(3) Zhou "Yang" Haiyang
(4) TBA
(5) Ding "Dy" Cong
Fnatic
(1) Nuengnara "23savage" Teeramahanon
(2) Kam "Moon" Boon Seng
(3) TBA (stand-in)
(4) Kim "Febby" Yong-min
(5) Anucha "Jabz" Jirawong
EHOME
(1) TBA
(2) TBA
(3) TBA
(4) TBA
(5) TBA
BurNIng's Legion
(1) Xu "BurNIng" Zhilei
(2) TBA
(3) TBA
(4) TBA
(5) TBA
READ MORE: Dota Pro Circuit: Valve moves Major/Minor qualifier dates to make way for Midas Mode 2.0