The International 2020 (TI10) Battle Pass is finally here, bringing with it new Arcanas, Hero Personas, Immortal Treasures, a Guild system, new and returning battle pass features, and much more.
Here's everything you need to know about the Battle Pass:
---
New Arcanas
The TI10 Battle Pass is the biggest one yet, as it allows Battle Pass owners to get three Arcanas for Queen of Pain, Windranger, and Wraith King right off the bat.
The Queen of Pain Arcana is called the "Eminence of Ristul" and can be acquired at Battle Pass Level 445.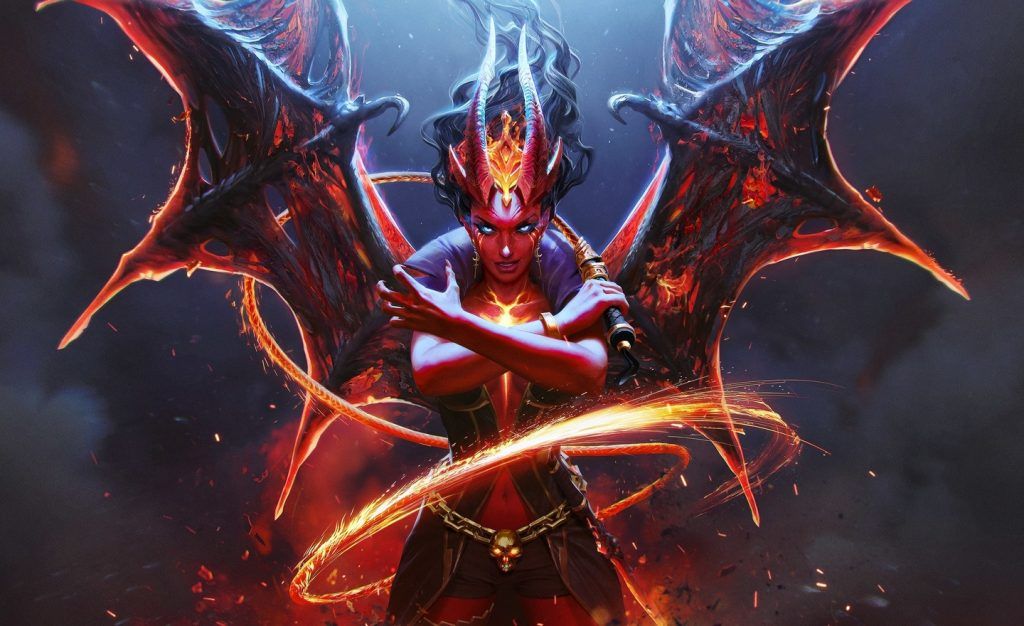 The Windranger Arcana is called the "Compass of the Rising Gale" and can be acquired at Battle Pass Level 575. Both the Queen of Pain and Windranger Arcanas have yet to be released, however.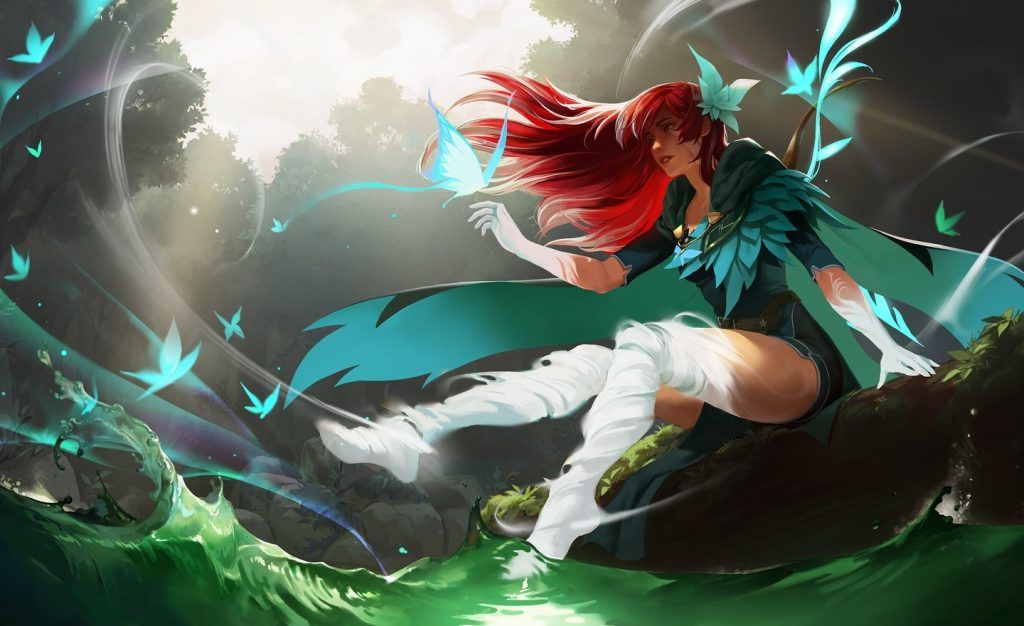 Meanwhile, the Wraith King "One True King" Arcana can already be equipped if you are already at Battle Pass Level 375 and could be the best one yet for Dota old heads.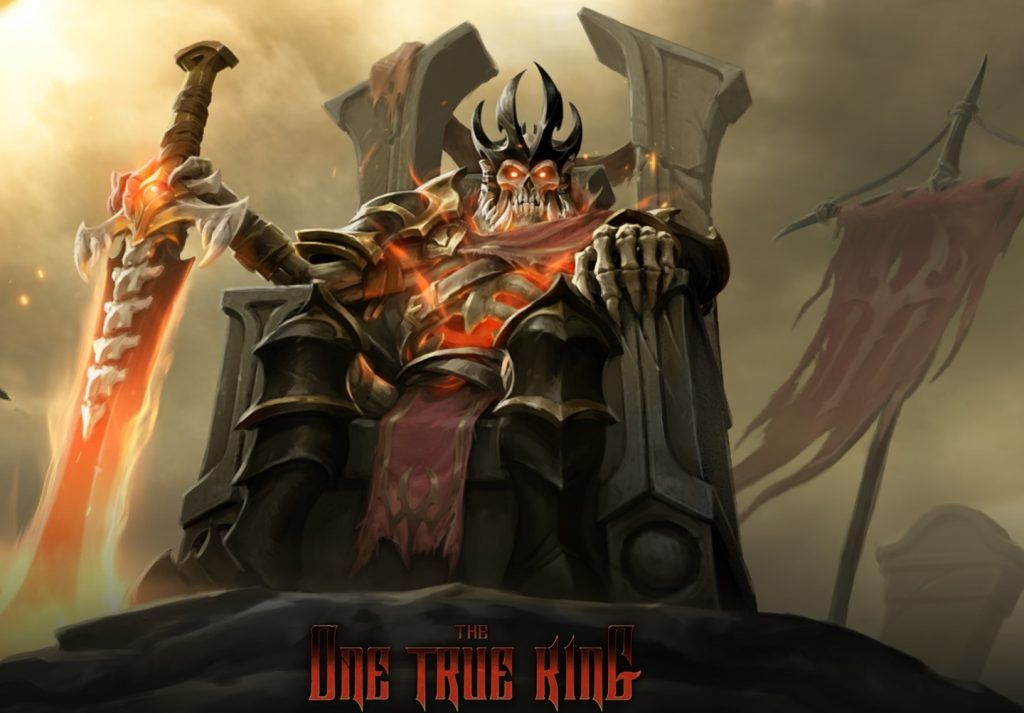 The Arcana brings Wraith King back to his old form as the Skeleton King, complete with new voice lines, portrait, hero and ability icons, animations for his Wraithfire Blast and Resurrection, and updated models for the summoned Skeletons from Mortal Strike.
---
New Hero Personas
The TI10 Battle Pass also brings two new Hero Personas to the game for Pudge and Anti-Mage, bringing the number of available Personas in the game to three when counting the first-ever Hero Persona for Invoker.
The first Hero Persona for Pudge is called "The Toy Butcher" and can be acquired at Battle Pass Level 255.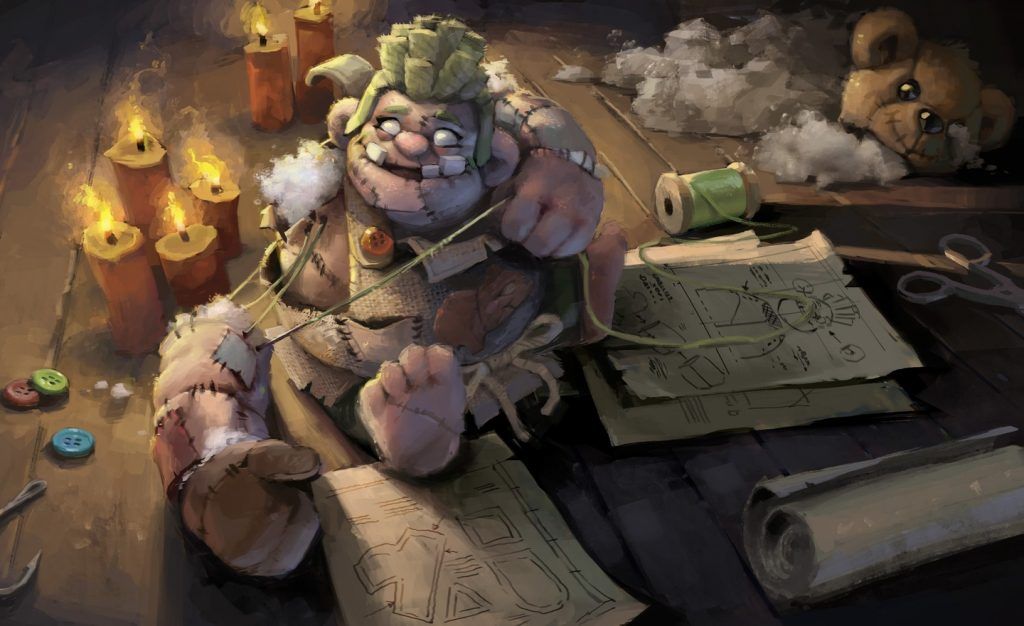 Meanwhile, the Anti-Mage Hero Persona is called "The Disciple's Path" and can be acquired at Battle Pass Level 305.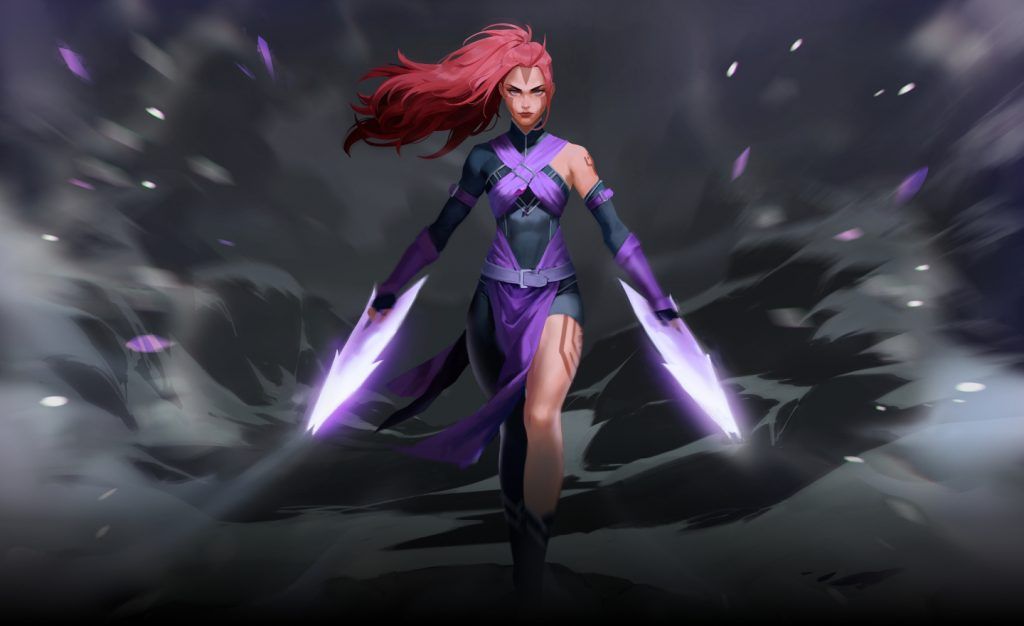 Anti-Mage's Hero Persona allows players to switch out the original Anti-Mage and instead play as his female disciple, Wei.
---
New Immortal Treasures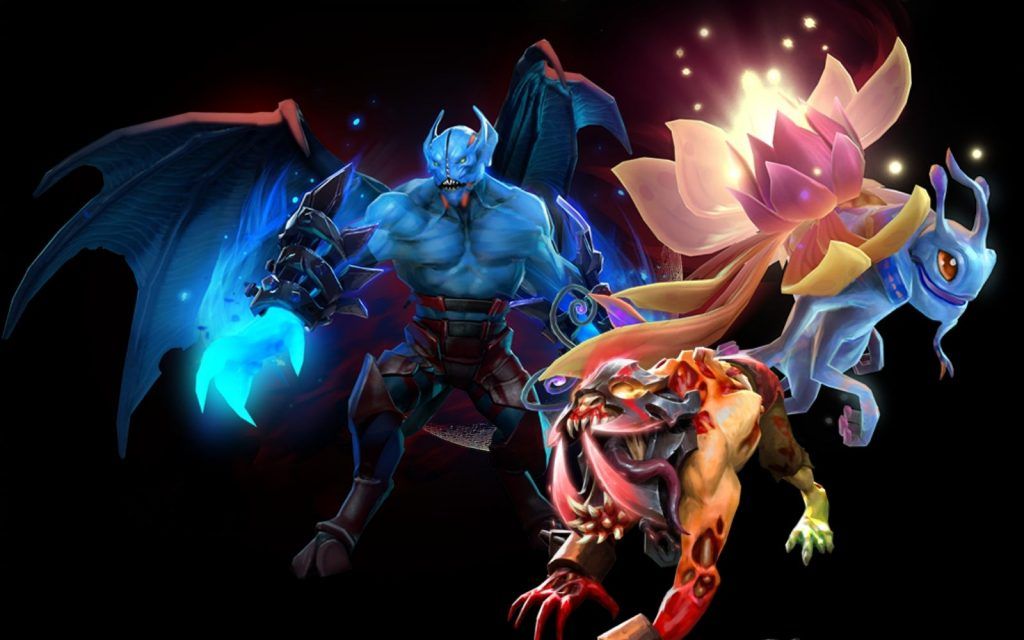 As with previous TI Battle Passes, the TI10 Battle Pass also comes with a new set of Immortal Treasures that gives a number of heroes new cosmetic items. Not only do these Immortal items change the look of the heroes that have them, they also come with new animations for the abilities of the heroes wielding them.
The first Immortal Treasure includes items for Tinker, Night Stalker, Warlock, Lifestealer, Keeper of the Light, Medusa, Puck, and Pudge. You can also get rare golden versions of Night Stalker and Lifestealer's items.
There are two more Immortal Treasures on the way, so don't worry too much if your favorite hero doesn't have an Immortal yet.
---
New Guild System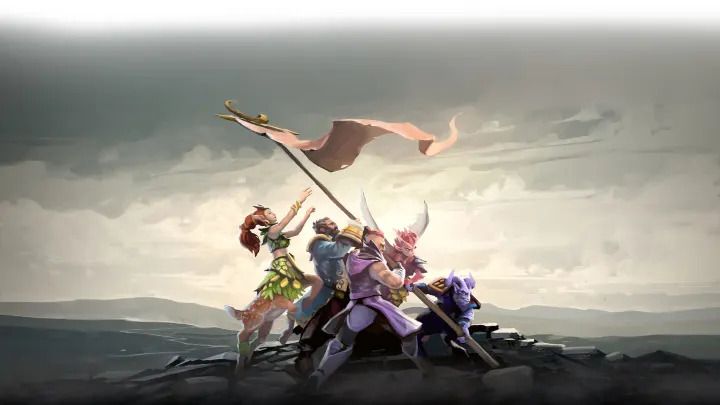 The TI10 Battle Pass also introduces an all-new Guild system to Dota 2, which allows players to form a Guild with their friends or other like-minded players to ensure that they always have a reliable team with them when queuing up for a match.
Guilds can be leveled up by completing Daily Contracts and Guild Challenges to earn Guild Points that unlock rewards for you and the other members of your Guild.
While anyone can join a Guild, only Battle Pass owners can create them. So, make sure you or one of your friends already own a Battle Pass before creating your own Guilds!
---
New Battle Pass courier
As with previous passes, the TI10 Battle Pass has its own evolving courier, a mystical cat creature called "Brightskye." The courier features unique Radiant and Dire versions, as well as six additional style unlocks for Brightskye's ball.
---
---
New Battle Pass Features
The Sideshop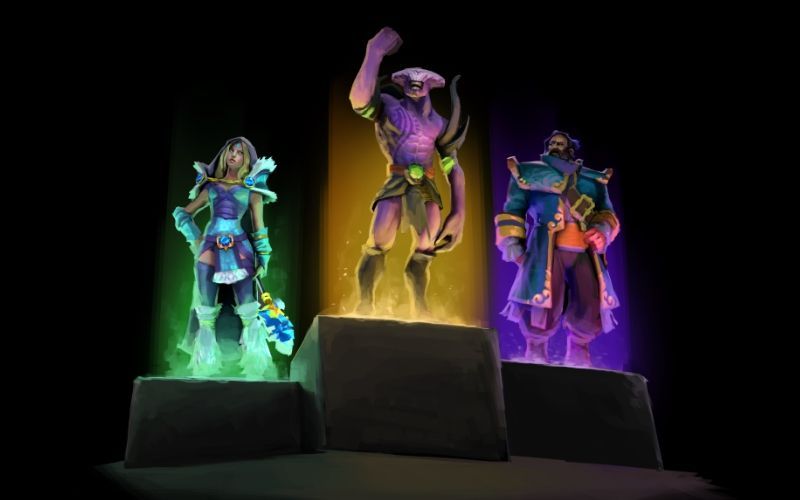 With the Sideshop removed from the game, the business has moved to the TI10 Battle Pass. Battle Pass owners can gather gold from Battle Pass and Guild Rewards, or Immortal Recycling. The gold you gain for the Sideshop can be used to buy, upgrade, and sell heroes for gems you can exchange for a host of special rewards on the secret gem market.
The Sideshop hero system is similar to that of Dota Underlords, where recruiting three of the same hero to create a 2-star version, and collecting three 2-star heroes creates a 3-star version. Sell the heroes on your roster when you're ready for a payoff, as rare and high-tier heroes yield better rewards.
Battle Gauntlet
The new Battle Gauntlet system gives an even more competitive twist on the daily Dota experience for owners of the TI10 Battle Pass. Battle Pass owners who are confident in their skills can enter the gauntlet through a ticket and must win three games before losing two to earn 1500 Battle Points, a Battle Tier upgrade, and 200 Sideshop Gold.
The Battle Gauntlet will start you in Tier 1, 2, or 3 based on your skill bracket, and successful players can climb the Battle Tiers all the way up to Tier 10. Battle Gauntlet tickets are first granted for free to Battle Pass owners, with additional ones available at the Sideshop.
Pause-Screen Playground
Anytime the match is paused, one of three different mini-games will appear to help you pass the time until all players are ready and accounted for. Try your hand at Whack-a-Meepo, Musical Chairs, and Hero Hunt. Who knows, maybe you'll never want the pause to end.
---
Returning Battle Pass Features
Cavern Crawl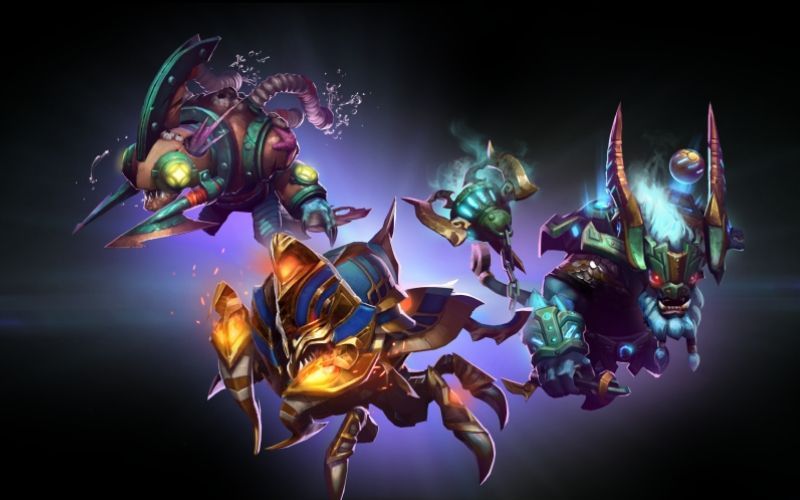 The TI10 Battle Pass features two new Cavern Crawl settings in Nightsilver and Foulfell. The Cavern Crawl will start in the forests of Nightsilver, the domain of the Moon goddess Selemene and her hero servants, Luna and Mirana. Venturing deep enough into Nightsilver will eventually unlock Foulfell, the prison that once held the rebel demon Terrorblade.
As with previous Cavern Crawls, players must win a game with any hero that blocks their progress to clear a path and continue their search for exclusive item sets, Battle Points, and special tools that will help them venture deeper into Nightsilver or Foulfell.
Living Towers
Reaching Battle Pass Level 200 unlocks the "Declarations of the Divine" living tower cosmetics. Both Radiant and Dire towers will each sport new serpentine models, animations, and particles.
The TI10 Battle Pass also features revamped Assistant Features, Wagering, Interactive Versus Screens, and the in-game MVP awards, which now includes two Honorable Mentions based on performance metrics.
Features from past Battle Passes such as Ranked Double Downs, Collector's Cache Voting, High Fives, In-game Tipping, Arcana Votes, Evolving Chat Lines, Immortal Recycling, and Trivia Games have also made a return.
To see everything that the TI10 Battle Pass has to offer, check here.