Team SMG has announced that Marvin "Xavius" Rushton and Lee "CDR" Jia He are joining its Dota 2 team for the DPC 2023 season.
The team's new safelane duo will be taking over the two open roster spots left by Dota 2 veterans Daryl "iceiceice" Koh and Wilson "poloson" Koh.
The two Singaporean players joined SMG before their TI11 SEA Regional Qualifiers run. However, the Southeast Asian esports organization failed to finalize its roster before the cutoff registration date and was disqualified from the Regional Qualifiers.
The team has since parted ways with iceiceice and poloson after their contracts came to an end following The International 2022.
---
---
Team SMG completes Dota 2 team with Xavius and CDR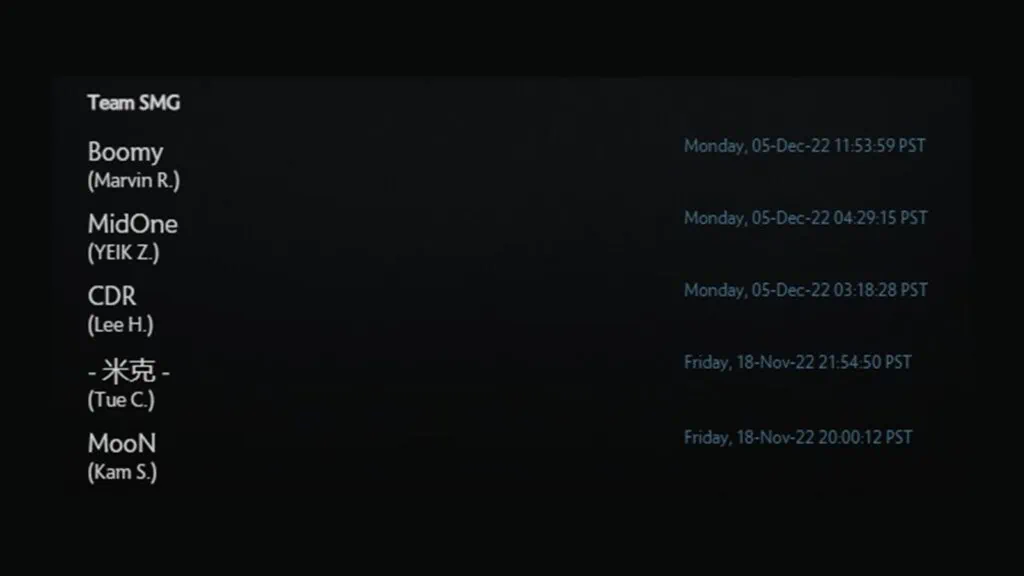 Xavius, also known as Boomy, is a seasoned Dota 2 pro who has played for various Filipino esports organizations. He last represented Polaris Esports, an all-Filipino Dota 2 squad that finished 9th-12th in the TI11 Last Chance Qualifier.
Malaysian carry player CDR, on the other hand, is getting his shot at competing against the best teams in the Southeast Asian region. Previously, he spent most of his Dota 2 career playing in tournaments outside of the Dota Pro Circuit.
Team SMG's Dota 2 roster
(1) Lee "CDR" Jia He
(2) Kam "MooN" Boon Seng
(3) Yeik "MidOne" Nai Zheng
(4) Tue "​-ah fu-" Soon Chuan
(5) Marvin "Xavius" Rushton
Xavius will be switching from roaming support to safelane support with SMG. Meanwhile, MidOne will make way for his new carry player CDR as he transitions to the offlane role, a position he previously played when he was part of OG's team in 2020.
According to the DPC 2023 season team roster page, SMG has officially registered all of its players for Southeast Asia's DPC Tour 1 Division I regional league. Team SMG will compete in the upcoming Winter Tour that is set to begin on January 9 next year.
READ MORE: TSM's Dota 2 roster adds Whitemon and Ari ahead of DPC 2023 season