Majors have played a huge role in Dota 2 esports since their introduction in 2015.
Originally conceived as a set of marquee seasonal tournaments to fill in the calendar year with The International serving as the Major for Summer, they have gone through many revisions since then. One thing remains the same though, they are still one of the pinnacles of esports.
The first-ever Major took place in Frankfurt, Germany six years ago in November 2015.
The Major had a massive prize pool of US$3,000,000, then the fourth biggest prize pool in esports, behind only TI4, TI5, and the Dota 2 Asia Championship 2015.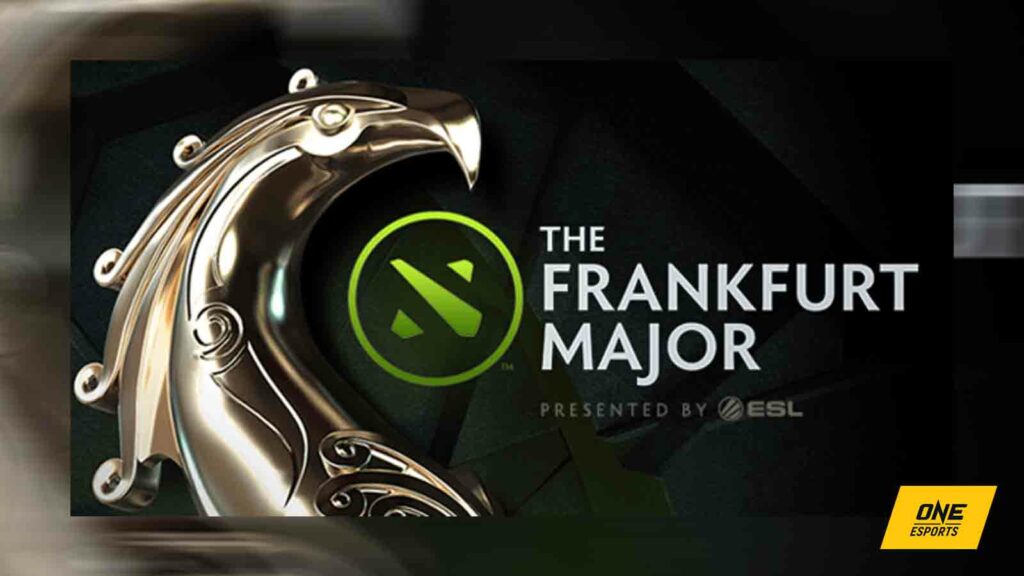 The tournament featured 16 of the best teams from around the world, including reigning TI5 champions, Evil Geniuses. Eight teams received direct invites to the tournament including Evil Geniuses, Team Secret, Virtus Pro, Vici Gaming, and LGD Gaming.
However, it was one team that had to fight their way through the European Qualifiers who would end up stealing the show.
---
OG's story through the first Dota Major
The original, or if you like, O.G. version of OG consisted of Dota 2 veterans Johan "N0tail" Sundstein and Tal "Fly" Aizik, and rising stars Amer "Miracle-" Al-Barkawi, David "MoonMeander" Tan, and Andreas Franck "Cr1t-" Nielsen.
Before the Frankfurt Major, the team's biggest achievement was a 3rd-4th place finish at the MLG World Finals LAN. The Frankfurt Major would be the team's second LAN together.
At the time, analysts knew the team had the potential to go far, but they were not predicted to get past tournament favorites like Team Secret and Vici Gaming. Even Moonmeander himself mentioned during their interview that the team had doubts that they'd be able to win the Major.
"I don't really want to say I expect us to win because that sounds really cocky, but I think we can be one of the best teams if not now, but in the future," said Moonmeander.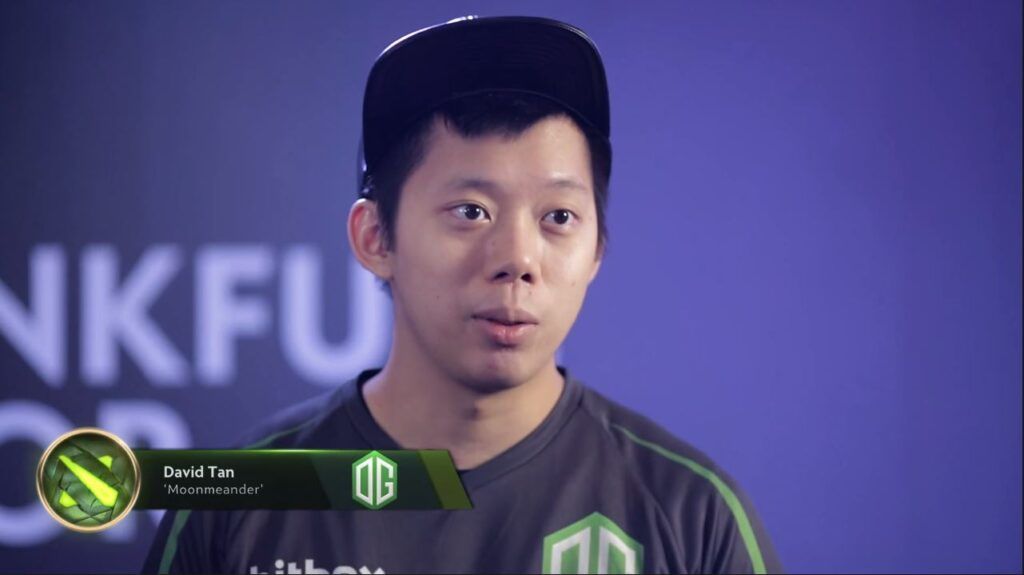 To make matters worse, OG were drawn into Group B alongside Vici Gaming, Vega Squadron, and Team Unknown, causing fans to label it the Group of Death.
The European team struggled in the Group Stage, finishing in third place, losing twice to Vega Squadron. They just barely stayed in the tournament with a victory over Team Unknown in their final Group Stage match.
For the Main Event, they had to start from the Lower Bracket, meaning just one series loss would result in elimination. There would be no second chances.
In OG's first Main Event match, they defeated SEA superstars Fnatic and Mineski, taking quick 1-0 and 2-0 victories respectively. However, at the time, SEA Dota was not considered as strong as it is today, and many considered OG the favorites for these matches. It was in round three where people really started to take notice.
In round three, OG faced off against CIS favorites, Virtus Pro. The series came down to a nail-biting 2-1 victory for OG, thanks to Fly and Moonmeander's outstanding performances in game three.
Back in 2015, Virtus Pro were known for their early game pace, as they loved to hit opponents early to build up a quick lead. They were able to do this in game two, but OG turned the tables on them in game three.
In game three, Moon continuously picked off overeager VP heroes with Slardar whilst Fly kept his team alive during engagements with Dazzle. This slowed the game down long enough to ensure that OG's heroes were no longer easy targets with late game items like Black King Bar, Glimmer Cape, and Assault Cuirass — eventually coming out 2-1 winners.
---
---
With momentum on their side, the team went on to defeat CDEC 2-0 in their next match, securing a top-four finish.
Fans were stunned by the team's impressive synergy and niche drafting style, which revolved around the terrifying Io and Tiny combo. The off-meta strategy forced teams to use a ban on Io, but OG were ready with other niche picks like Meepo and Alchemist that often caught opposing teams off guard.
Many teams just didn't know how to play against OG. There just weren't enough bans available to neuter them in the drafting phase.
---
---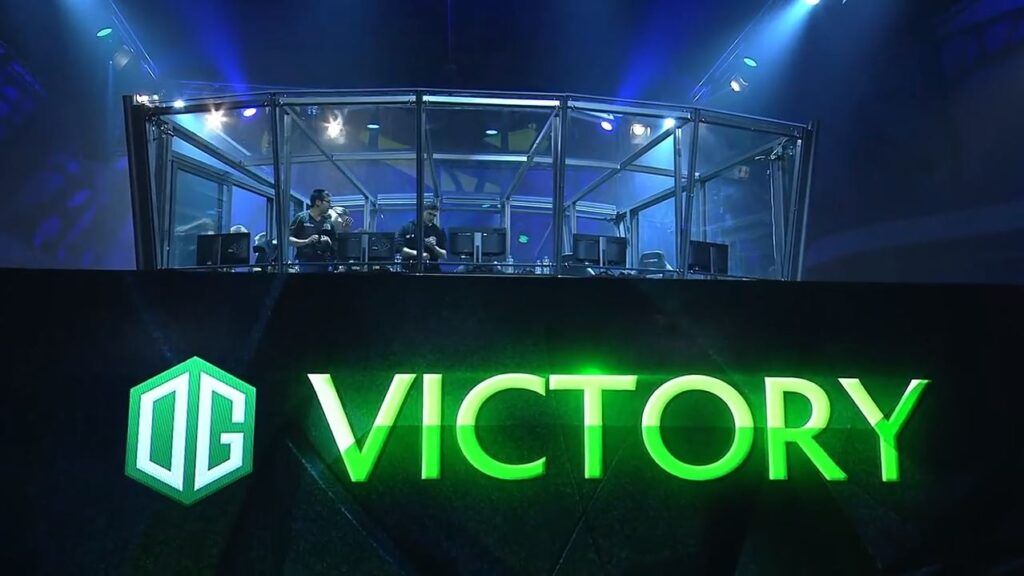 In the Lower Bracket round 5, analysts and fans were floored when OG took down EHOME 2-1, eliminating the last Chinese team in the Major. Doubters became believers over the course of three games. But now, OG had their toughest opponent yet when they had to face reigning TI champions Evil Geniuses in the Lower Bracket Final.
EG had just lost a tightly contested Upper Bracket Final 1-2 to Team Secret and were keen to get another shot at them in the Grand Final. However, after taking game one, a crucial mistake in game two gave OG the opening they needed to level the series. OG was a team that thrived on momentum and some poor drafting from EG's next two drafts handed it to them on a silver platter.
For both games two and three, EG gave away Moonmeander's Earthshaker which played a critical role in OG's success. As long as Moon was alive, EG had no way to safely initiate into OG's lineup.
---
---
To make matters worse, EG gambled on drafting Anti-Mage for Artour "Arteezy" Babaev in game three, leaving EG at the mercy of OG until Arteezy was ready to fight — which never happened.
The dream run continued as OG ended EG's run at the Major with a 2-1 final score.
Next up, OG had to face the mighty Team Secret in the Grand Final, and it was going to be an uphill battle all the way.
Team Secret put up a heroic fight but OG were in the driver's seat for the entirety of the grand final.
Team Secret's strategy was to slow the game down so that Jacky "EternaLEnVy" Mao could find his farm, but OG knew this and came out swinging.
---
---
Team Secret were denied their signature four-protect-one style by the constant pressure coming from OG. To stand a fighting chance, Secret had to do something they hadn't had to do until now. They had to abandon their comfort picks and adapt to OG.
N0tail mentioned in a post-game interview that the patch favored OG, and did they abuse their power spike in the Grand Final. OG proved too much for even Team Secret to overcome, taking the Grand Final with a 3-1 score, and with it, the first-ever Dota Major trophy.
Their names now forever engraved in Dota 2 history, OG's victory will go down in history as one of the greatest Lower Bracket tournament runs of all time.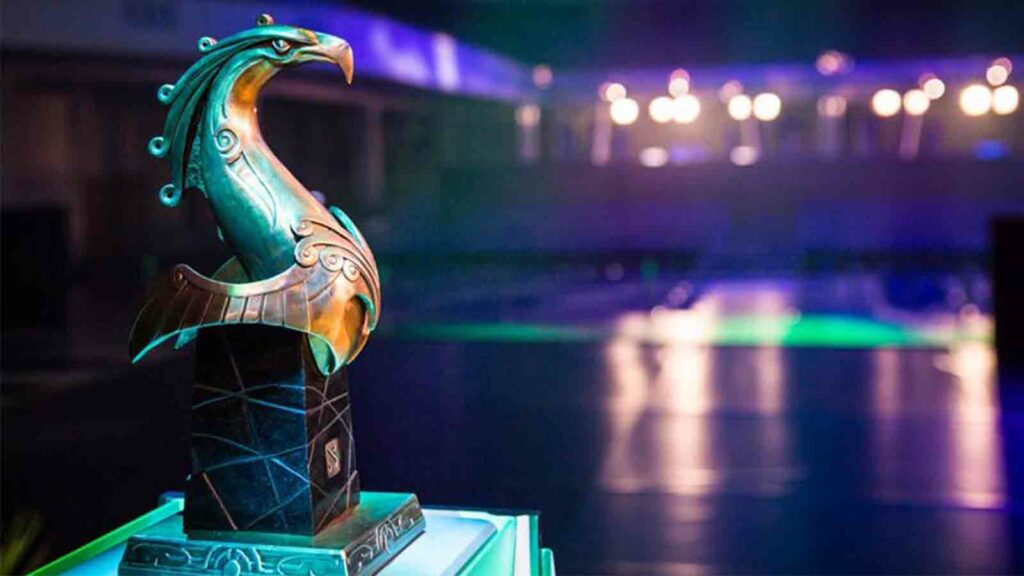 Of course, this was just the beginning of OG's domination in the Dota 2 world. Since then, the team has claimed four more Valve Majors as well as back-to-back TIs in 2018 and 2019, making OG the first, and so far only, team to win two TIs.
READ MORE: The 5 best Tiny counters to stop him from coming in