The Pokémon Company has teamed up with master craftsman Bear Walker for an amazing collection of limited-edition skateboards.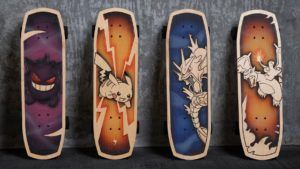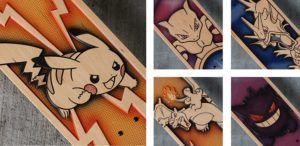 Series 1 of the Pokémon x Bear Walker collection will feature some of our favorite Gen-1 Pokémon.
The five 29-inch decks will feature Charizard, Gengar, Gyarados, Pikachu, and the almighty Mewtwo. Contrary to the usual design set-up of a skateboard, the carved-out graphic will be on top of the deck, replacing the grip tape entirely.
---
---
"Pokémon is highly recognizable with a massive fanbase in the skateboard community, including myself, so for this collection I wanted to make more than a traditional branded deck," said Bear Walker.
The Pokémon x Bear Walker Series 1 collection will be exclusively available on the Pokémon Center website on February 11.
Pricing has not been announced yet, but Walker's other limited-edition skateboards tend to retail for around US$200.
READ MORE: The CGI remake of Pokemon: The First Movie will be available on Netflix this February