Marvel's Dr. Strange in the Multiverse of Madness is one of the biggest blockbuster movies this year, centered not just on the neurosurgeon-turned-wizard superhero, but also on Wanda Maximoff, the Scarlet Witch.
The Scarlet Witch is one of the most powerful Avengers in the Marvel Cinematic Universe (MCU), equipped with powers of magic, telepathy, levitation, and mind manipulation.
During the movie's world premiere in Los Angeles, California, Filipino celebrity, cosplayer, and avid MCU fan Alodia Gosiengfiao channeled her inner Wanda with a stunning coordinate on the red carpet.
The Tier One Entertainment co-founder is a regular at Marvel's press events, who previously interviewed MCU stars like Zoe Saldaña, Tom Holland, and Chris Hemsworth.
Could this be the power of the Darkhold? Alodia's Scarlet Witch-inspired outfit mesmerizes at the Dr. Strange movie premiere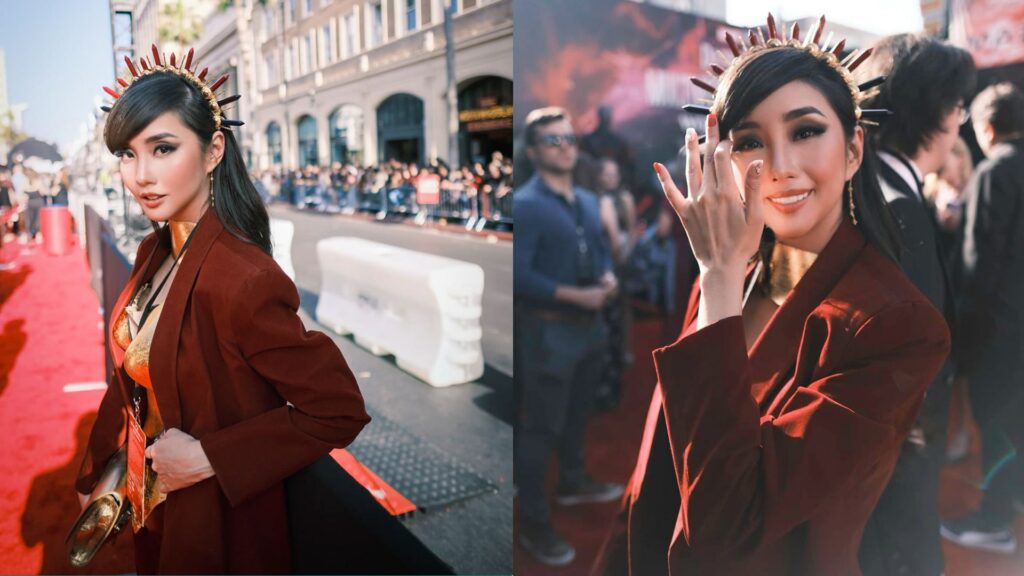 The Filipina showed off her gorgeous outfit, comprising a golden armor breastplate and a burgundy suede trench coat inspired by the Multiverse of Madness movie. The armor itself was made by laser cuts and includes a real, 12-carat gold leaf.
On her head is a dazzling band embedded with several carnelian gemstones. Boss A paired her look with a stellar clutch bag and strappy heels, completing her Scarlet Witch-inspired outfit that's sure to leave an impression in any universe.
---
---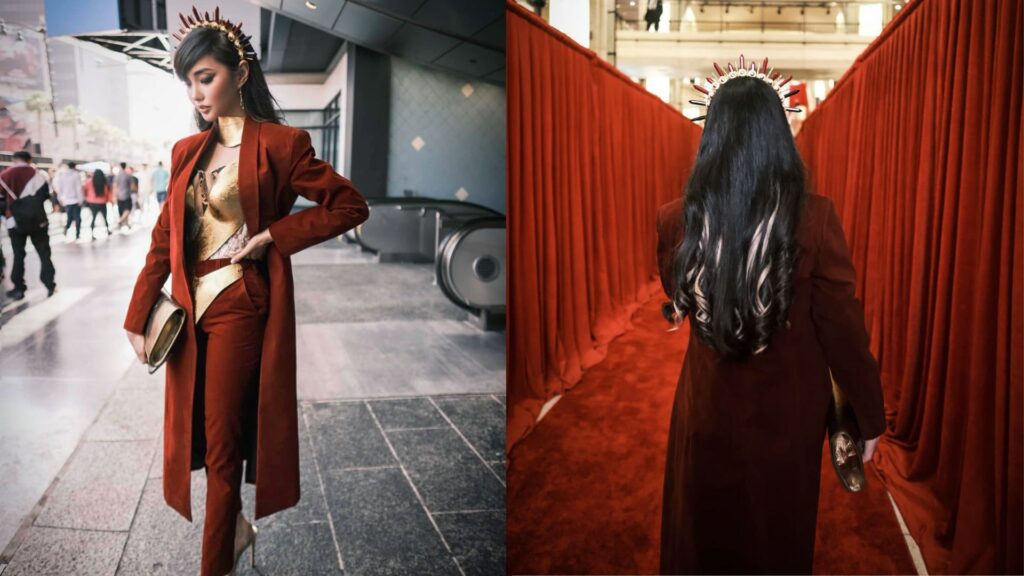 The entire outfit was created by Filipino designer Job Dacon, who has also worked with other local celebrities like Andrea Brillantes and Nadine Lustre. The concept art of Alodia"s red carpet look can be viewed on Job's Instagram account (@jobdacon).
The Philippines' cosplay queen has been stealing the spotlight with her uniquely gorgeous ensembles. She wore a Leona-inspired dress at the premiere of League of Legends' Arcane series and a Diana-inspired outfit for a photoshoot.
READ MORE: Go full circle with this sweet Sayu cosplay by Genshin voice actor LilyPichu