Updated on February 24, 2:34 p.m. (GMT+8): Improved relevancy.
Jujutsu Kaisen's Gojo Satoru is undeniably one of the strongest anime characters of all time. He is one of the four registered special-grade sorcerers in the anime, possessing immense strength and fighting abilities.
This Tokyo Jujutsu High teacher wears a blindfold to tone down the intensity of his ability, Six Eyes, which allows him to see cursed energy in detail. When he's not wearing his black blindfold, Gojo puts on sunglasses, a more casual and fashionable form of protective eyewear.
Because of his abilities and charm, many anime fans have fallen for Gojo. Tier One Entertainment talent Shunsuke is a member of this fan club and previously posted his Gojo cosplay on social media.
Shunsuke's Gojo cosplay from Jujutsu Kaisen will make your jaw drop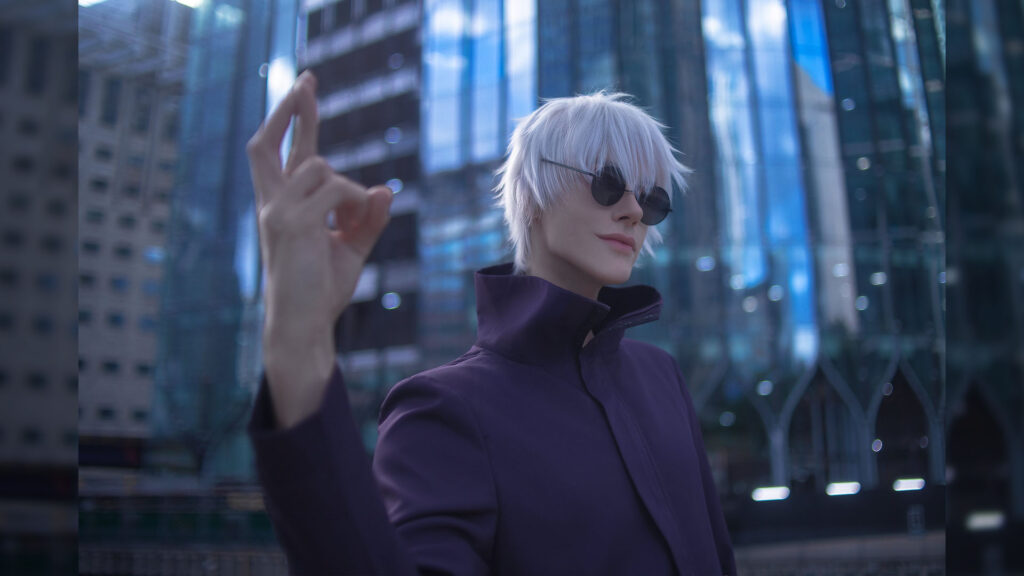 The Tier One star cosplayed Gojo in his work attire, sporting a simple dark blue zip-up jacket and pants and pairing the ensemble with retro-style sunglasses.
The way he styled his white wig was perfect, nailing down the character's hair down to the last strand.
---
---
One of the photos showed the cosplayer doing the Unlimited Void hand sign, placing his middle finger behind the index finger.
With his tall stature, the Swiss cosplayer makes a flawless Gojo. The character is about 190 centimeters in height according to creator Gege Akutami.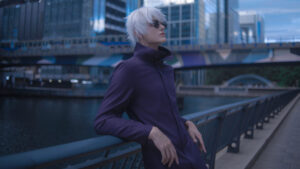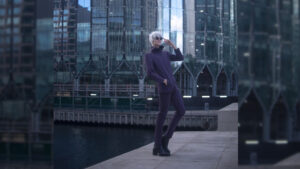 Fans can view more of his cosplays on his Instagram account (@shunsukecos).
At one time in his career, the international cosplayer lost his original Instagram account, along with over 400,000 followers. A few weeks later, his TikTok account received the ban hammer as well. Under the same handle, he had a total of 660,000 followers on the short-form video platform. He recovered his Instagram account later in the same year in 2022.
READ MORE: Behind the glamor, Tier One cosplayers struggled with their self-image