Warzone 2 Season 2 launched today, coming with a massive patch filled with new content alongside plenty of buffs and nerfs for 20 weapons in the popular battle royale.
In addition to the buffs and nerfs, Warzone 2 Season 2 also introduces three new weapons with the KV Broadside, ISO Hemlock, and Dual Kodachis.
---
---
Fennec and RPK brought down a peg in Warzone 2 Season 2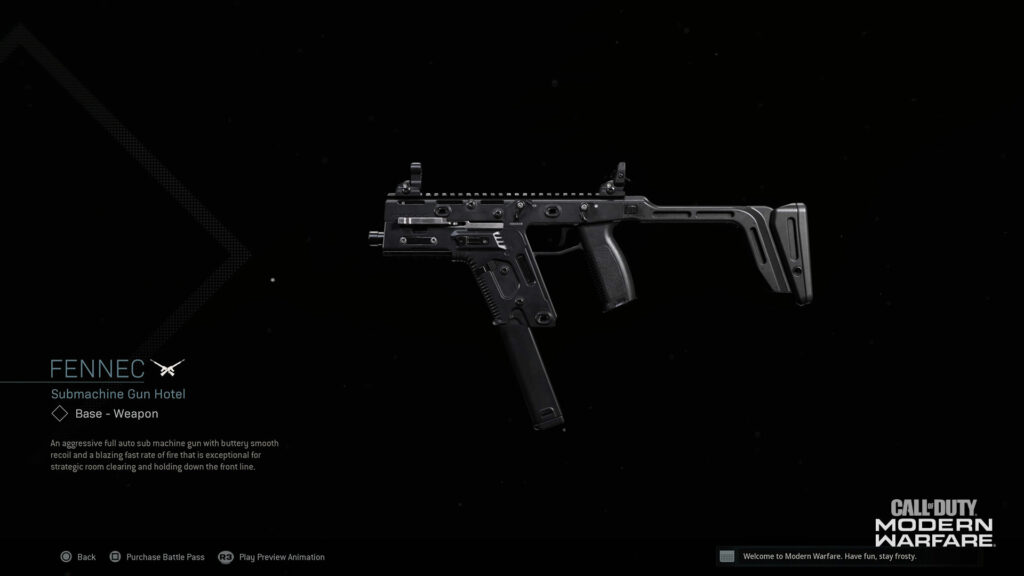 Most fans will be happy to hear that both the RPK LMG and Fennec 45 SMG have finally been nerfed as part of 20 different weapons that saw adjustments.
The RPK saw a reduction in movement speed when in ADS, its mid and long-range damage reduced, shortened damage ranges, and an increase in the time it takes to ADS. The Fennec, on the other hand, saw an overall nerf in the damage, including headshots, plus getting minimum damage against armor added.
These changes should help to shake up the meta which was previously heavily centered on these weapons. If you're interested in checking out what you can earn via the Season 2 battle pass, then you want to check this out.
You can find the full list of buffs and nerfs weapons received as provided in the Warzone 2 Season 2 patch notes below:
Assault Rifles
M13B

Increased damage at mid range
Increased upper torso damage
Kastov 762

Small damage reduction
Added additional long range damage falloff
Lachmann-556

Increased semi auto rate of fire
M4

Increased semi auto rate of fire
STB 556

Fixed an issue with the Single Tap Mod Magazine attachment which caused the weapon to deal considerably less damage to the upper left leg
Battle Rifles
Lachmann-762

Decreased full auto head and torso damage
Increased semi-auto upper torso damage
Increased semi auto rate of fire
Reduced full auto recoil
Increased damage on long range
Added minimum damage against armor
FTac Recon

Decreased full auto upper torso damage
Sped up ads time
Reduced full auto recoil
Increased close range damage distance
Increased lower torso damage multiplier
Added minimum damage against armor
SO-14

Increased semi auto rate of fire
Increased long range damage
Reduced semi-auto headshot damage
Added minimum damage against armor
TAQ-V

Decreased mid-range damage
Increased semi-auto torso damage
Reduced semi auto leg damage
Decreased full auto head damage
Decreased full auto head damage
Reduced semi auto rate of fire
Handguns
X13 Auto

Reduced damage while using Akimbo
Increase lower body damage
Increased close range damage
Increase damage distances
Launchers
STRELA-P

Removed activation distance for projectile
Projectile will now explode at any range
RPG-7

Small increase to splash damage amount
Small reduction to splash damage range
Light Machine Guns
RPK

Small reduction to ADS movement speed
Reduced mid and long-range damage
Reduced damage ranges
Small increase to ADS time
Marksman Rifles
EBR-14

Reduced long range damage
Increased upper torso damage
Added minimum damage against armor
LM-S

Added minimum damage against armor
TAQ-M

Slight increase to rate of fire
Increased upper torso damage
Added minimum damage against armor
Melee
Increased non-lunging melee damage range, allows Players to hit equipment on the ground with melee while crouched
Melee attacks with non-Melee Weapons will now require three hits to kill a fully armored enemy instead of two
Submachine Guns
Vasznev-9K

Reduced mid-to-long range damage

Minibak

Reduced damage ranges
Reduced lower torso damage at close range
Reduced lower body damage at mid to close range
Added minimum damage against armor
Fennec 45

Decreased damage overall
Decreased headshot damage
Added minimum damage against armor
Sniper Rifles
Signal 50

Reduced sprint out speed
Reduced movement speed
Reduced long range damage
Small decrease to bullet velocity
Attachments
Reduced ADS penalty for bipods
Fixed an issue with choke attachments scaling hip spread incorrectly
READ MORE: Warzone ranked poised for Season 3 launch