While the start of Season 2 comes with ranked for Call of Duty: Modern Warfare 2, it now seems Warzone ranked is on the horizon. The feature has been confirmed for Season 3 via a tweet from the official Call of Duty Twitter account.
The long-requested feature will finally allow the most hardcore Warzone players to test their mettle and grind through the ranks. Another possibility is that this new Warzone ranked mode could help to alleviate some of the skill-based matchmaking issues that many complain about when it comes to the title.
---
---
Call of Duty account confirms Warzone ranked is on the way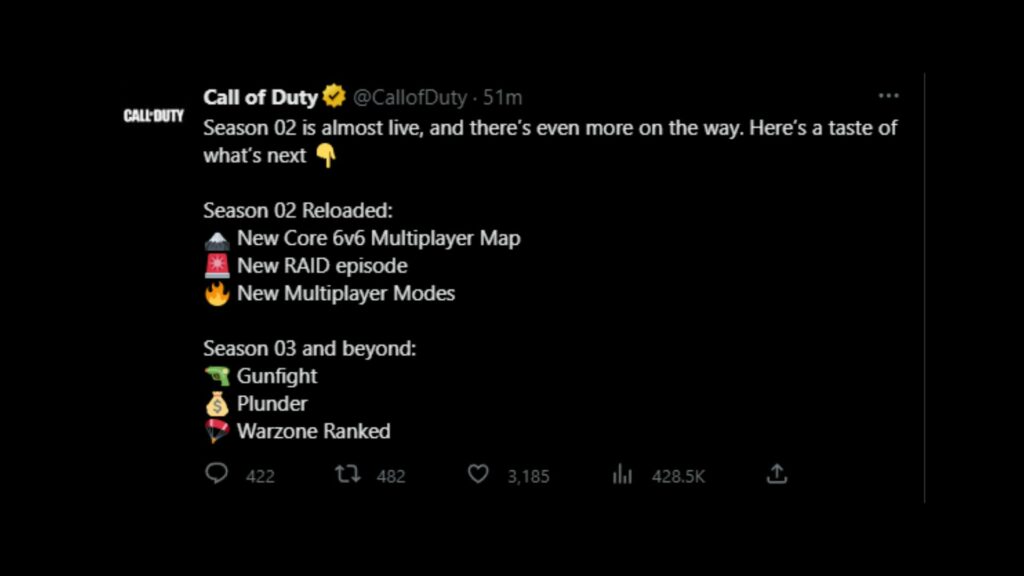 The news comes nearly a year after it was confirmed that the Warzone team was working on getting ranked into the game. At the time, Warzone Game Director Josh Bridge stated, "We don't want to come out and do it broken." That would explain the long wait as they worked to iron out the flaws in the system.
With Season 2 introducing Combat Records, it makes sense that the next step beyond tracking your stats would be a direct competition of rank.
There's only speculation as to how exactly the Warzone ranked feature will work. One can only assume it'll follow a tiered system similar to most ranked games but the exact names or levels or number is unknown.
It's expected that Season 3 will launch in April 2023 which means fans will only have to wait a couple of months before they can dive into the new mode and see just how good they really are.
READ MORE: Warzone 2 Combat Records and Leaderboards set to launch