Rebirth Island is getting its biggest makeover since it was first released in late 2020. The Rebirth Island changes in Warzone Season 2 Reloaded include all-new points of interest (POI), tweaks to familiar locations, and interestingly enough, better lighting.
Caldera's Redeploy Balloons have also been added to Rebirth Island, although they are shorter to account for the smaller size of the map.
The tiny island map is a fan-favorite in Warzone. The update is designed to offer new experiences for players and is based on a year of internal and external feedback, according to Beenox's Creative Director Etienne Pouliot.
Beenox is the developer that worked with Raven Software to develop Rebirth Island, and the goal of the rework was to introduce more gameplay situations and "deeper navigational opportunities".
Here's a look at everything that's changing on Rebirth Island.
---
---
Rebirth Island changes in Warzone Season 2 Reloaded
Stronghold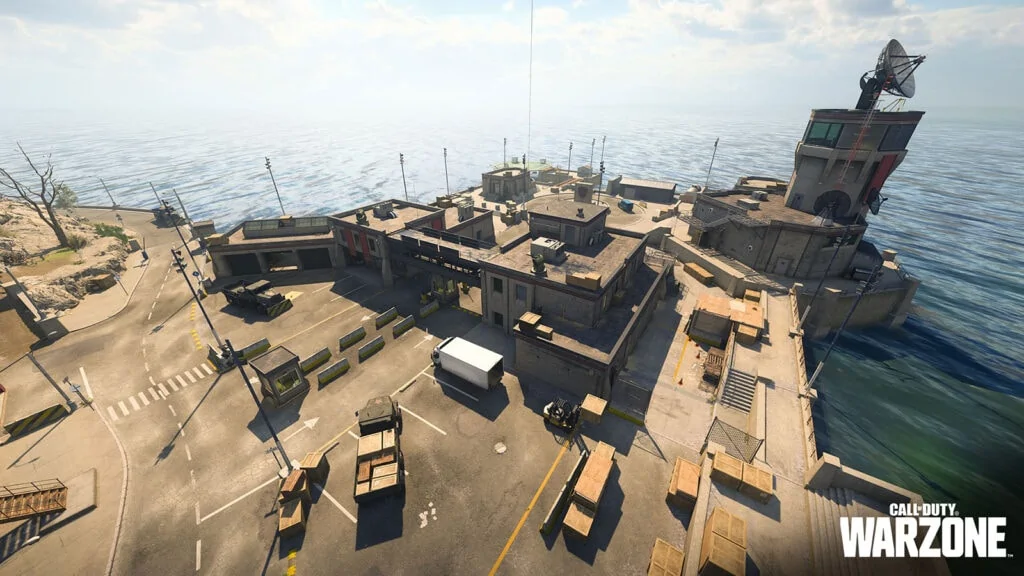 Stronghold is a completely new POI. It replaces the often overlooked Security Area, which previously comprised just a few multi-story buildings.
Two new structures have been added, comprising an extended checkpoint gate, complete with a set of garages, an administrative building, and a walkway over the main booth. You can expect to find plenty of Supply Boxes and item spawns here, according to Activision.
This area is also ripe for multiple close-quarters fights, if you're looking to challenge yourself.
The other new structure is the radar building, which replaces the lone communications tower. It sits on a raised circular concrete platform and overlooks the area, so you have a clear view of the Base Camp and Living Quarters.
A Redeploy Balloon has also been added to the area, in case you need to relocate quickly.
---
Dock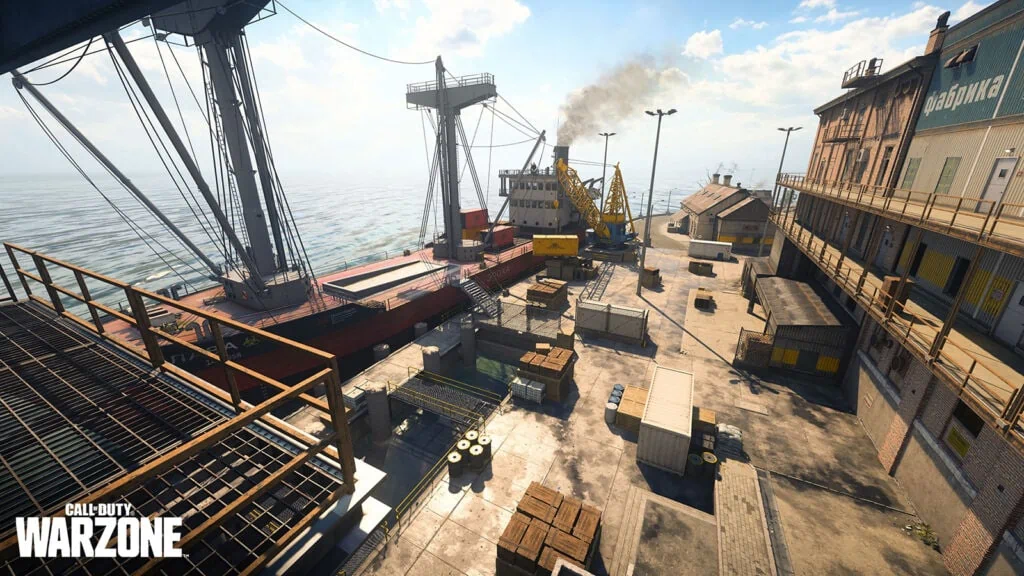 Ships have also finally docked at Rebirth Island. Operators can now venture onto two large supply ships: one is located at the Nova 6 Factory and the other is at the Dock, which is another new POI.
Dock is actually the new name for Shore and sits next to the Control Center. A new concrete platform connects the old helipad dock to another one underneath some of the island's battlements.
The top and bottom decks of these ships hold various items and Supply Boxes, providing extra areas for players to loot and explore. Both ships can be accessed by walking across the gangplank, jumping across the shipping containers, or by flying down from nearby structures, such as cranes.
---
Prison Courtyard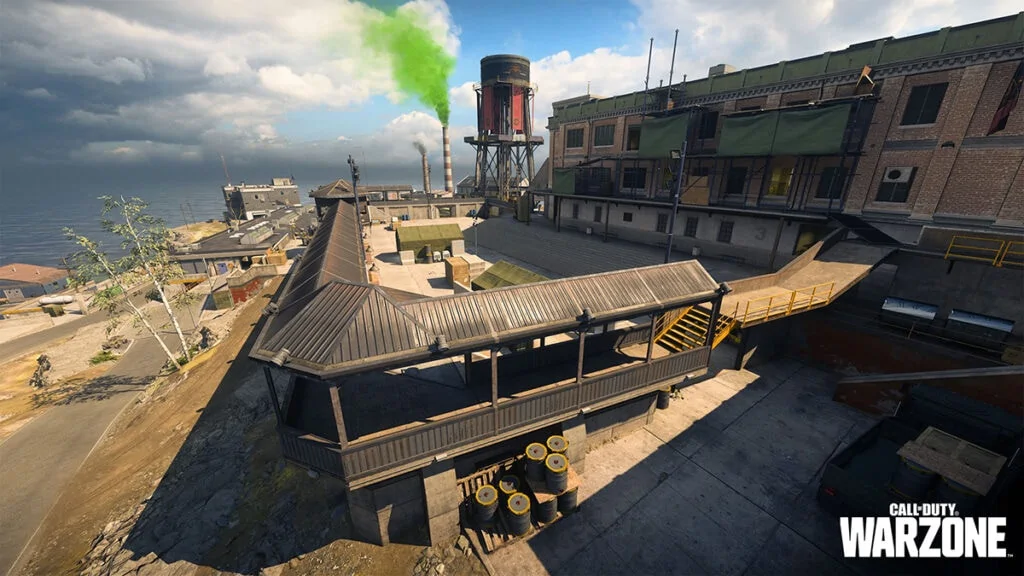 The third major change is the reconstruction of the Prison Courtyard. Previously, the yard was very dangerous territory, with too much open space and little cover.
Now, cover has been added in the form of green tents in the courtyard, a refortified wall complete with guard stations, and a walkway that fully wraps around to the base of the repainted water tower.
Other modifications include new ladders and jump spots that change how you navigate around the Prison Block.
You can read more about the Rebirth Island changes in Warzone Season 2 Reloaded here. The Season 2 Reloaded update is set to go live in Warzone at 12 a.m on March 24 | March 23, 9 a.m. PDT.
READ MORE: The best class setup for the Vargo 52, Warzone's highest K/D weapon