Modern Warfare 2 and Warzone 2.0's arsenal continues to grow.
The Chimera assault rifle is coming to both titles in the Season 1 Reloaded update, featuring an integrated suppressor and slow, high-energy subsonic .300 BLK rounds.
It is built for close combat, and the subsonic ammunition hides kill skulls from the enemy team.
Here's how to unlock the Chimera assault rifle.
---
---
How to get Chimera assault rifle in Season 1 Reloaded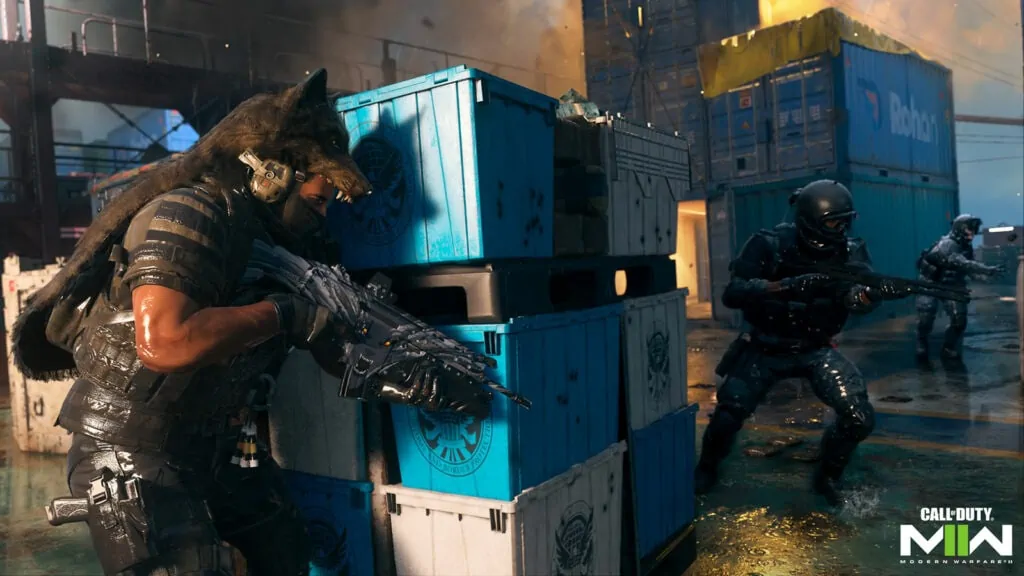 The Chimera is the last of Season 1's new weapons, joining the BAS-P, Victus XMR, and M13B.
It is designed to help you stay off the grid, boasting no visible tracers, hidden skull indicators, and suppressed fire.
However, its effective range is shorter than most assault rifles, and it is a powerful and silent alternative to the faster-firing M13B from the same Bruen Ops platform.
It thrives in short- to mid-range engagements, and pairs well with a rifle or LMG if you're running the Overkill perk.
How to unlock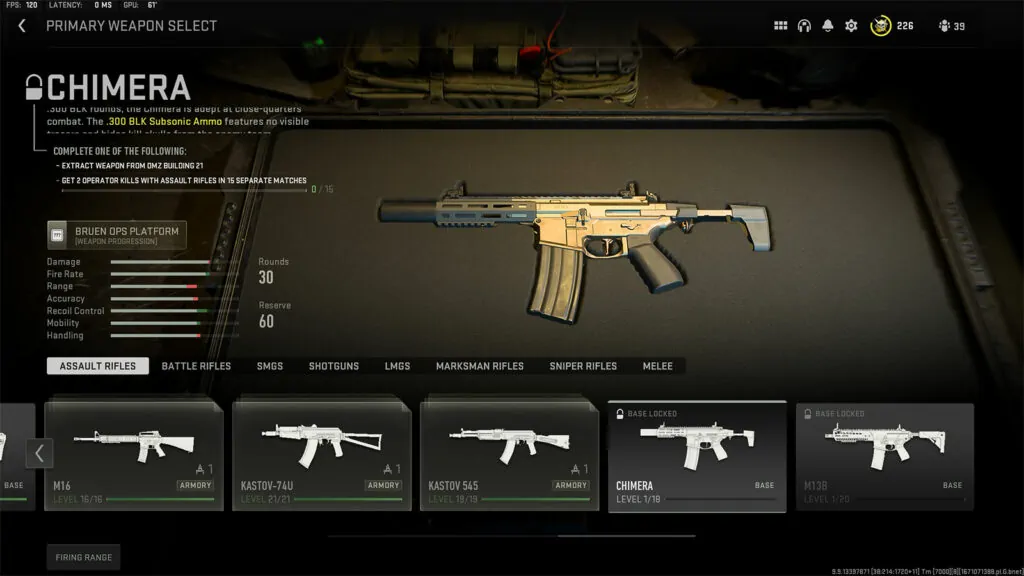 You'll need to complete either one of two weapon challenges, or purchase the in-store bundle.
Extract weapon from DMZ Building 21.
Get two Operator kills with assault rifles in 15 separate matches.
Players have also discovered that they can speed up the grind by getting two kills in a multiplayer match and then leaving. The kills will count toward the unlock progression and they do not have to complete the match.
Alternatively, if you manage to steal it off another player in DMZ and exfiltrate, you should also be able to unlock the weapon permanently.
Learn more about what's coming in Season 2, the CDL 2023 Major I results, and how to get CDL 2023 viewer rewards.
READ MORE: The best sniper scope for Warzone and Modern Warfare II