The Victus XMR sniper rifle is one of four new weapons coming to Warzone 2.0 and Modern Warfare 2 in Season 1, alongside the BAS-P SMG and M13B and Chimera assault rifles.
It is currently the longest-range sniper rifle in the game, making it a perfect pick for Warzone 2.0's new Al Mazrah map, beating out even existing heavy hitters like the MCPR-300 and Signal 50.
Here's how to unlock the Victus XMR for free in Season 1.
---
---
Unlock the Victus XMR for free through the Season 1 battle pass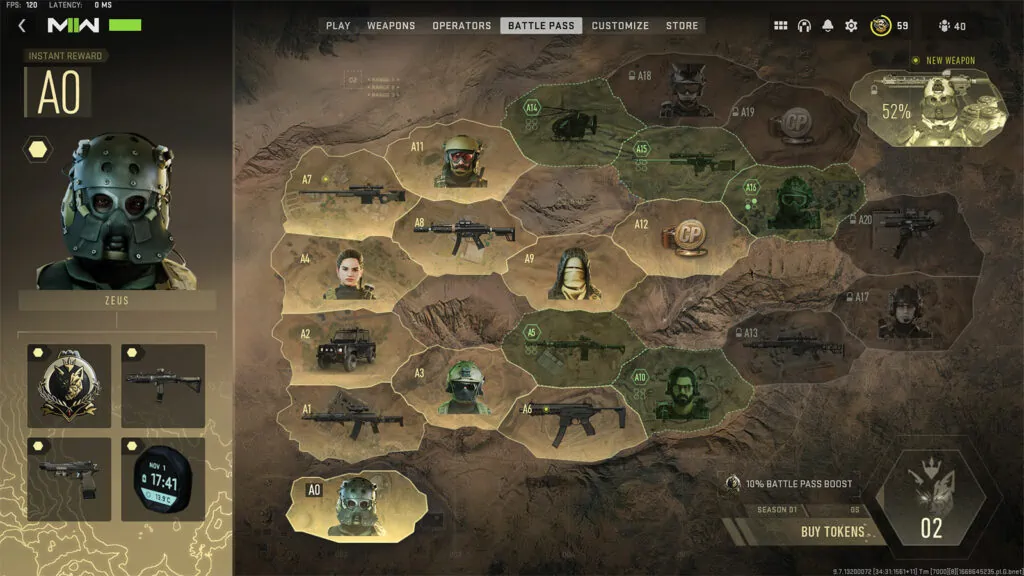 The Victus XMR is a bolt-action sniper rifle with .50 caliber BMG ammunition, putting it in the same class as the Signal 50.
However, the best part about it is the Raptor-FVM40 scope it unlocks, which features a red dot that is able to help you account for bullet drop. That's particularly crucial in Al Mazrah, where you'll likely find yourself engaging over long distances.
The sniper rifle is the High Value Target (HVT) reward in Sector A7 of the Season 1 battle pass. To unlock it, you'll need to complete the entire sector, including its four base rewards.
However, you'll first need to complete sectors A1, A2, and A4. These three sectors are the shortest unlock path to the Victus XMR, although you can still unlock it via other adjacent sectors like A8 and A11.
At a minimum, you'll require 20 Battle Token Tier Skips, which can be earned by simply playing the game.
If you miss out on the sniper rifle in the battle pass, fret not. It will still be available through an in-game challenge in the next season.
Learn more about the new Season 1 battle pass mechanic, how the Warzone 2.0 circle works, and the new extraction-style DMZ mode.
READ MORE: How to unlock M13B assault rifle in Warzone and Modern Warfare II