The BAS-P SMG is a brand new SMG added to Warzone 2.0 and Modern Warfare 2 in Season 1, one of four new weapons coming to the game.
It is the base weapon in the Bruen Ops weapons platform, and shares the same platform as the new M13B and Chimera assault rifles.
With an aggressive fire rate and deep modularity, the BAS-P allows for extensive customization. Subsonic ammo also hides kill skulls from the enemy team.
Here's how to unlock the BAS-P for free in Season 1.
---
---
Unlock BAS-P SMG for free in Warzone 2.0 and Modern Warfare 2 Season 1 battle pass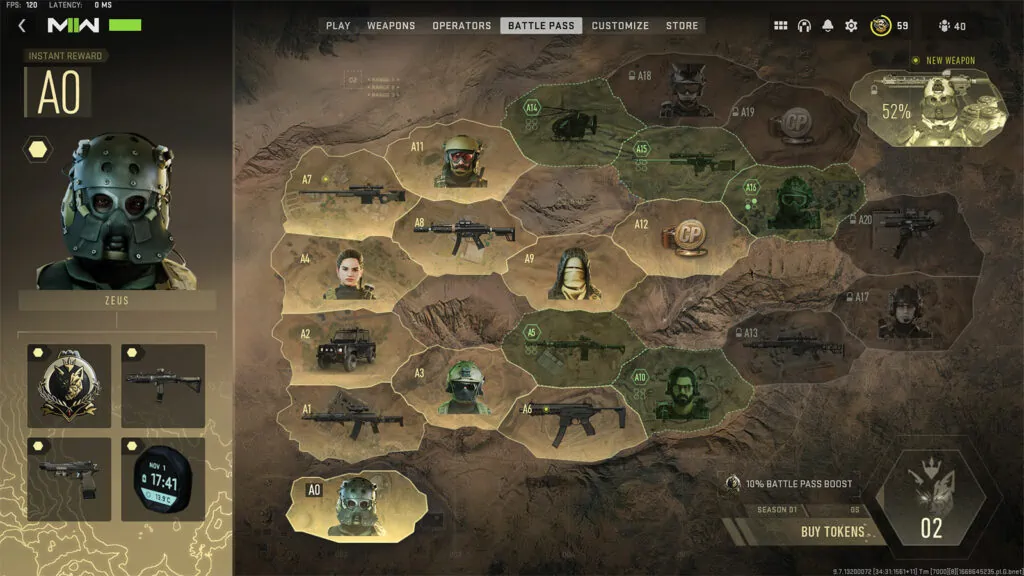 The BAS-P SMG is a free High Value Target (HVT) reward in Sector A6 of the Season 1 battle pass. You must first unlock the four base rewards in that sector before unlocking the BAS-P HVT.
You can unlock Sector A6 by unlocking any of the adjacent sectors, including A3, A5, and A10. However, the shortest route is via Sectors A1 and A3.
At a minimum, you will require 15 Battle Token Tier Skips, which can be earned by simply playing the game.
This makes it one of the earliest new weapons you can unlock in Season 1. With a fire rate of 870 rounds per minute, just under the PDSW 528, the new SMG is shaping up to be fairly competitive.
If you miss out on the SMG in the battle pass, fret not. It will still be available through an in-game challenge in the next season.
Learn more about the new Season 1 battle pass mechanic, how the Warzone 2.0 circle works, and the new extraction-style DMZ mode.
READ MORE: The best items to unlock first in Warzone 2.0 and Modern Warfare 2 Season 1 battle pass