Streamer Dante "FaZe Santana" Santana hopped onto Kris "FaZe Swagg" Lamberson's stream and landed the craziest Kar98k trick shot in Call of Duty: Warzone.
FaZe Santana steps up to the plate for Swagg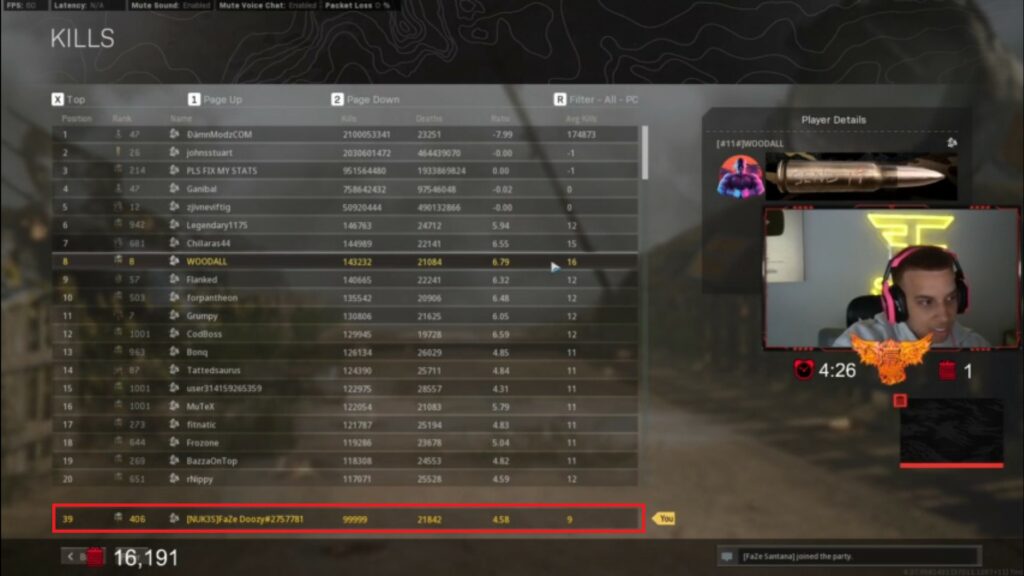 Swagg was looking to celebrate his 100,000th kill with a simple 360 degree quick scope. After numerous attempts and hilarious remarks from his fellow Nuke Squad members, the streamer called on Santana to try the trick shot.
---
---
Santana lands the sickest midair trick shot in Call of Duty: Warzone
To secure the milestone shot, FaZe Santana opted to play a solos match and camp around Downtown. This gave him solid sightlines onto neighboring rooftops, and a quick return to his vantage point after parachuting down.
After detecting a few enemies on his heartbeat sensor, the streamer finally found an easy target parachuting down to a lower rooftop.
With no hesitation, FaZe Santana marked the opponent, did the 360 degree turnaround, and landed a killer headshot from 114 meters, closing out his squadmate's stream with an incredible highlight.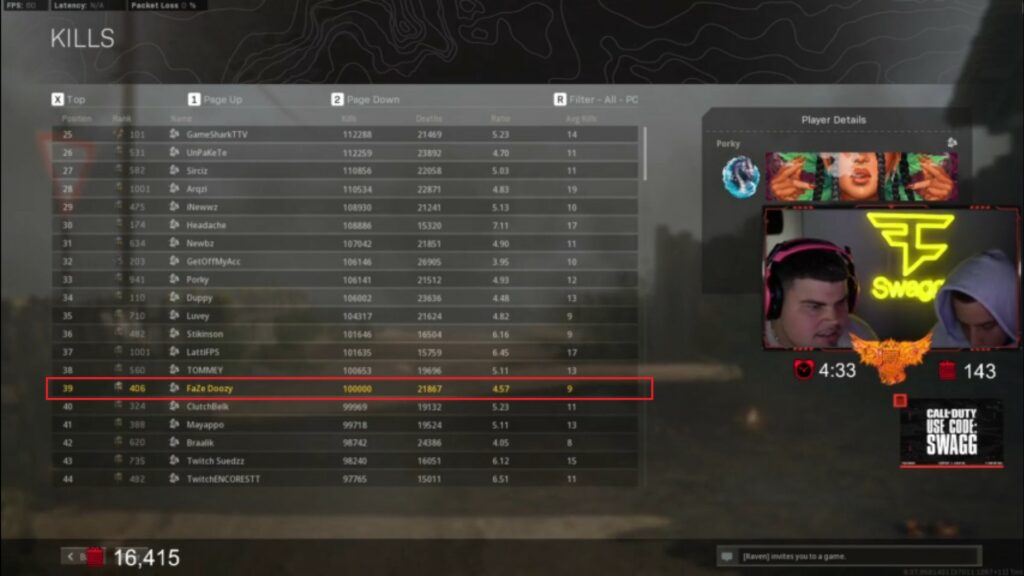 You can check out more Call of Duty: Warzone action on Swagg's and Santana's official Twitch channels.
READ MORE: Repullze, Booya, and Swagg reveal the true origins of their in-game names