Heads up, operators!
Dropping into Verdansk has changed drastically since the release of Combat Scout, an intel perk that highlights and pings enemies upon damaging them.
Paired with other intel items like the UAV and the Heartbeat Sensor, the stealth aspect of the battle royale is now a whole lot trickier.
Cold-Blooded is the best perk to counter Combat Scout in Call of Duty: Warzone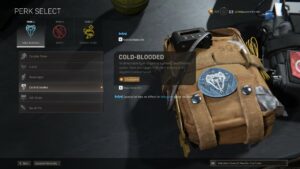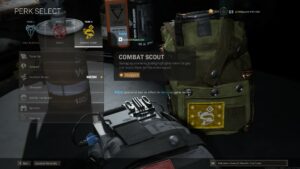 To keep Combat Scout from dominating in Season 5, Raven Software introduced a solid buff to the overlooked Cold-Blooded perk.
Cold-Blooded – Slot 1 (Blue)
Undetectable by AI targeting systems and thermal optics. Does not trigger High Alert warning and negates Combat Scout.
This change only applies to Warzone.
---
---
Cold-Blooded now comes through as a strong stealth perk that can keep you undetected during firefights. Even if Combat Scout enemies wall bang your cover, you'll be able to reload, plate up, and retaliate as you deny visual intel.
Another meta perk that goes well with Cold-Blooded is Ghost, which makes you undetectable by UAVs, Heartbeat Sensors, and Radar Drones.
Equipping the two perks decreases the chances of running into aggressive operators, and gives you an edge in skirmishes once the map gets smaller.
For more information, check out the official Call of Duty: Warzone Season 5 patch notes.
READ MORE: How to unlock all the Call of Duty Warzone Season 5 weapons