Da Nang, Vietnam — Just two teams remain in the Arena of Valor World Cup 2019: Vietnam and Chinese Taipei.
The finals will take place later today.
Both teams advanced from thrilling semifinal games held late last night that saw Chinese Taipei defeat Vietnam Wildcard, and Vietnam defeat Thailand Wildcard.
---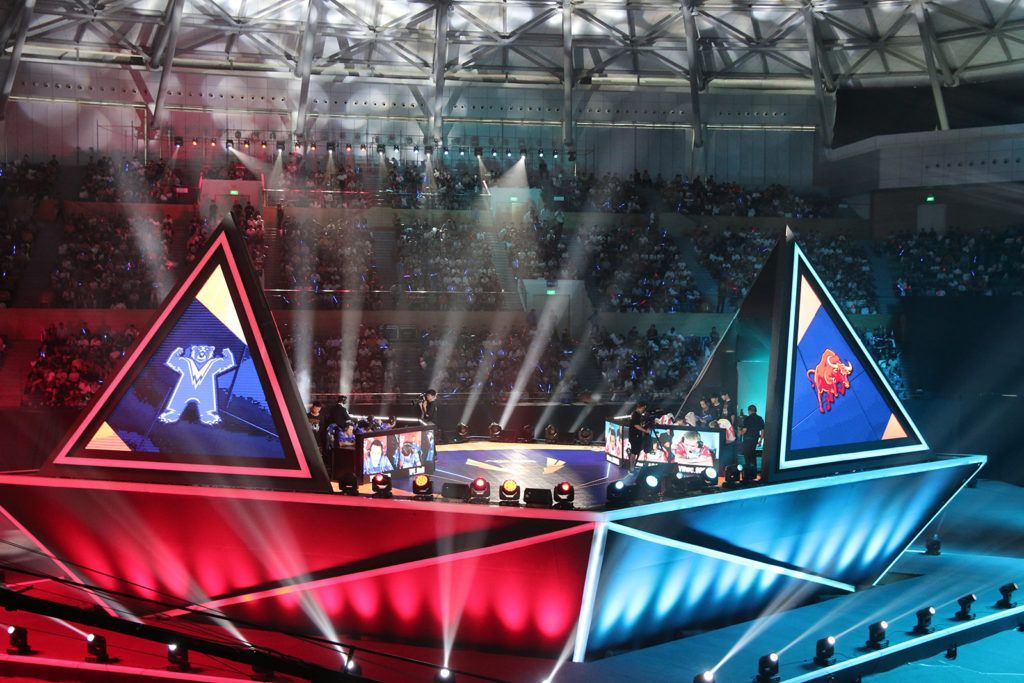 Chinese Taipei vs Vietnam Wildcard
In the first semifinal of the day, Chinese Taipei faced Vietnam Wildcard. With the crowd clearly behind the hometown team, Vietnam Wildcard had a clear plan in place: Give everything to ADC Đỗ "Ara" Thành Hưng. Knowing that they would not be able to contest Taipei's star player, Chang "Neil" Chun-Sheng in the jungle, they instead focused on Ara's ability to control the mid lane.
Ara did not disappoint, displaying excellent movement to remain safe while still dealing big damage. He was the main factor that kept his team in the game, and helped clutch out game three and game five for Vietnam Wildcard.
However, despite Ara's heroics, Chinese Taipei's slow and methodical approach proved too much for Vietnam Wildcard. In game one and two, Vietnam Wildcard's aggressive play gained them the lead early on, but in both games, Chinese Taipei were able to slow the tempo of the game, halting Vietnam Wildcard's progress, and systematically destroying towers one by one.

Chinese Taipei star, Neil, always knew when to exert pressure and carried his team to victory. Thanks to Neil, Chinese Taipei always had control of the jungle, and took down any Vietnam Wildcard players right before Dark Slayer Caesar or the Abyssal Dragon showed up.

In game six, Vietnam Wildcard was looking to tie up the score after a superb game five from Ara, but Chinese Taipei did not make any mistakes, and with a significant gold advantage took three Dragons and one Dark Slayer to end the game with a final score of 4-2.
"Vietnam Wildcard's teamwork is very good but we have better tactics and strategies. That's how we defeated them," said Neil after the game.

---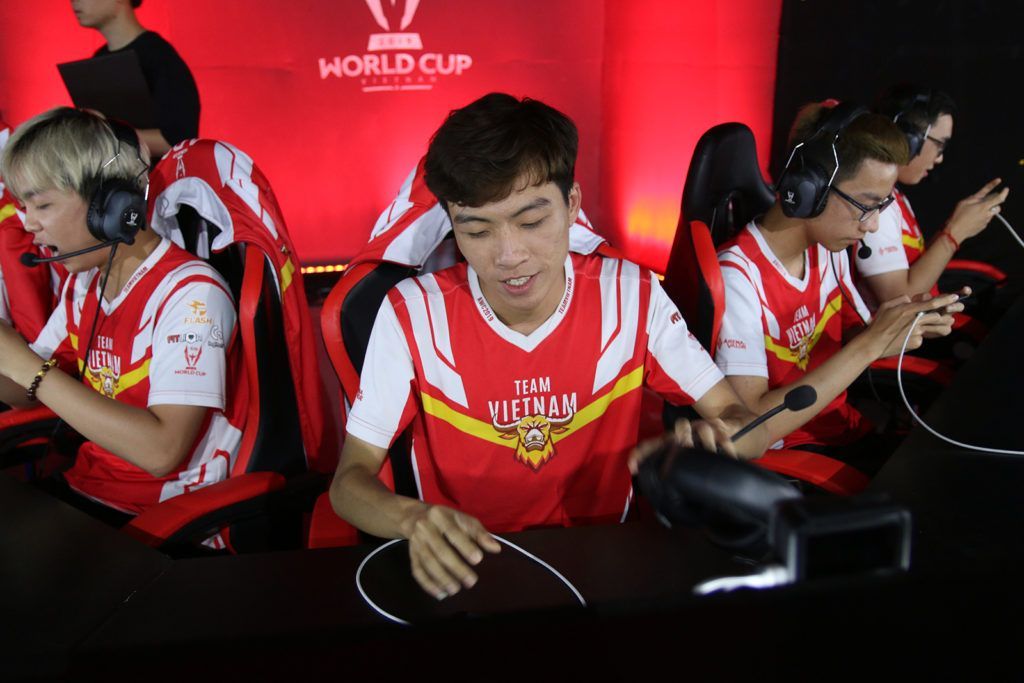 Vietnam vs Thailand Wildcard

In the second semifinal of the day, Vietnam faced Thailand Wildcard. With a second chance for one of Vietnam's hometown teams to make it through to the finals, the crowd was once again firmly behind Vietnam.
In a nail-biting seven-game series that went back and forth, Thailand Wildcard looked stronger early on, racing out to a 3-1 lead. Thailand Wildcard were led by star Korean jungler, Lee "Rush" Ho Yeon, who controlled vision expertly and exerted pressure all over the map. The Thai team played more aggressively, and controlled objectives in the early game, often moving their entire team to put pressure on the side lanes.
Vietnam's attempts to split push were thwarted by Thailand Wildcard's control of the map. Vietnam Dark Slayer laner, Phạm "Gau" Hồng Quân, did his best to solo push, but was focused hard by Thailand Wildcard.

With the score at 3-1, and facing elimination, Vietnam swapped to a late game line-up to counter Thailand Wildcard's aggressive early pressure tactics. In games five and six, while Thailand still took an early lead, Vietnam held strong and survived long enough to slowly turn the tide. Towards the end of both games, Vietnam's teamfight advantage was too much for Thailand Wildcard, who had no chance to defend.

With the score tied 3-3, and with both teams having no limit in the drafting phase, they both tried to take the most powerful champions. Thailand Wildcard made a few crucial mistakes that cost them dearly, while Vietnam, with all the momentum from the comeback on their side, played perfectly, with jungler Trần "ADC" Đức Chiến leading the charge and hitting Thailand Wildcard early and aggressively and never easing up, taking the last game with ease for an overall victory of 4-3.
"When the score was 3-1, I remembered Arena of Valor is a 5-man esport and I told my teammates: Let's play as a team, play 5 as 1, we have nothing to lose," said Gau after the match.
---
The finals of the Arena of Valor World Cup 2019 will be played later today to decide who will take home the US$200,000 grand prize.
ONE Esports Vietnam contributed to this article.