It was a thrilling weekend of Arena of Valor esports as Thai representatives dtac Talon Esports faced off against Taiwanese squad Most Outstanding Player (MOP Team) in an epic best-of-seven series to conclude AWC 2021.
AWC 2021 saw a close series between dtac Talon Esports and MOP Team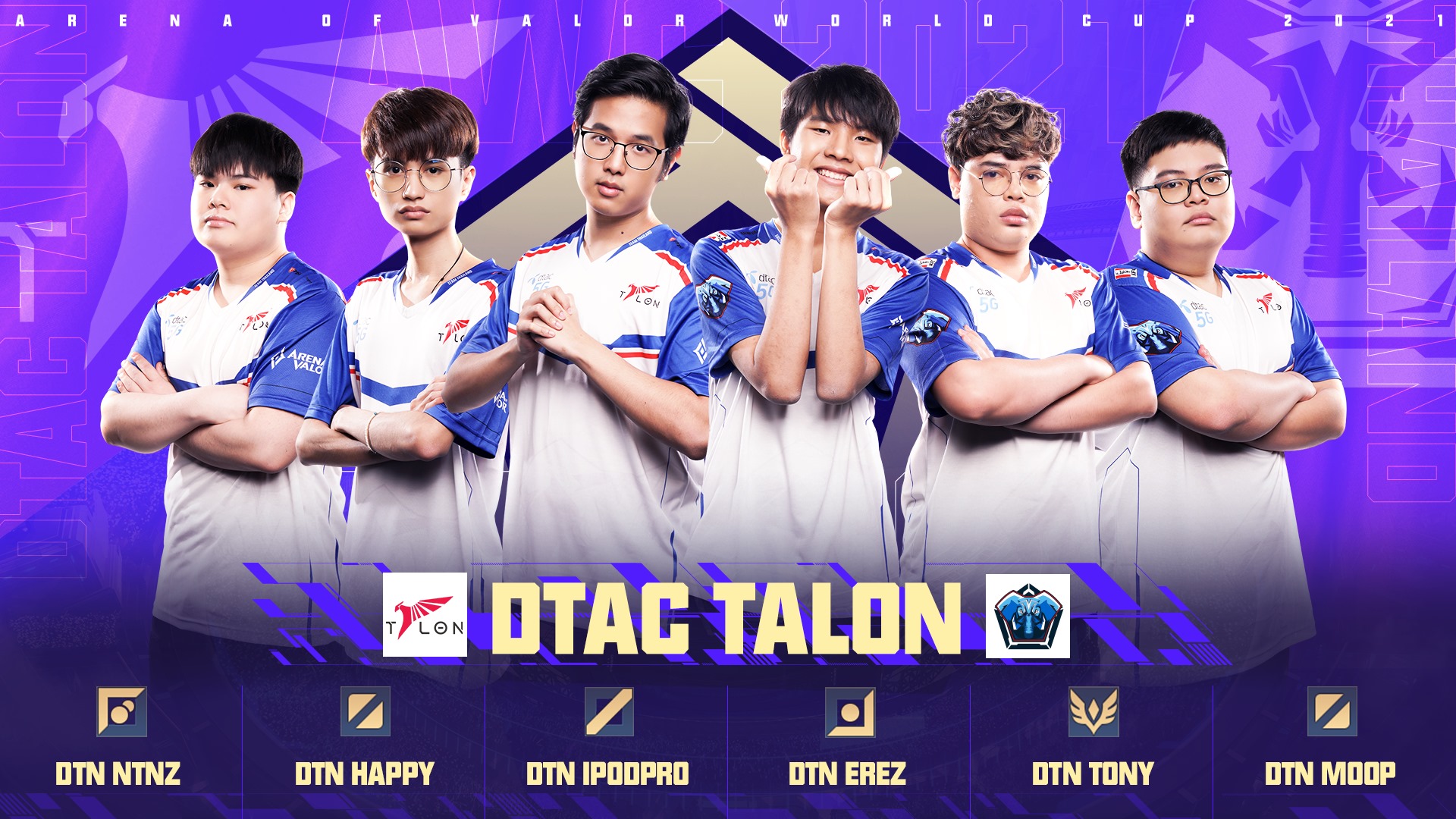 dtac Talon Esports' run started with Aum "Happy" Chatchanapong's excellent performance in the jungle as he took full control of their objectives.
Abyssal dragon laner Pasu "Erez" Yensabai also brought out his A-game by dealing a massive 88.6k damage with his Thorne to close out game one with a 1-0 score.
The team continued with their momentum in game two, leading the series with a 2-0. However, MOP Team found their footing, and tied up the series 3-3.
Fast forward to game seven's do-or-die situation, dtac Talon Esports claimed the first blood, but in turn, MOP Team took the first tower down.
Though it seemed like MOP Team had control of the late game, dtac Talon Esports held on and waited for the perfect opportunity to strike back with their jungler Peerawat "MOOP" Piachart.
MOOP pushed three towers in a row, eventually reaching and destroying MOP Team's core to win the Arena of Valor World Cup (AWC 2021).
---
---
dtac Talon Esports is the first Thai team to win AWC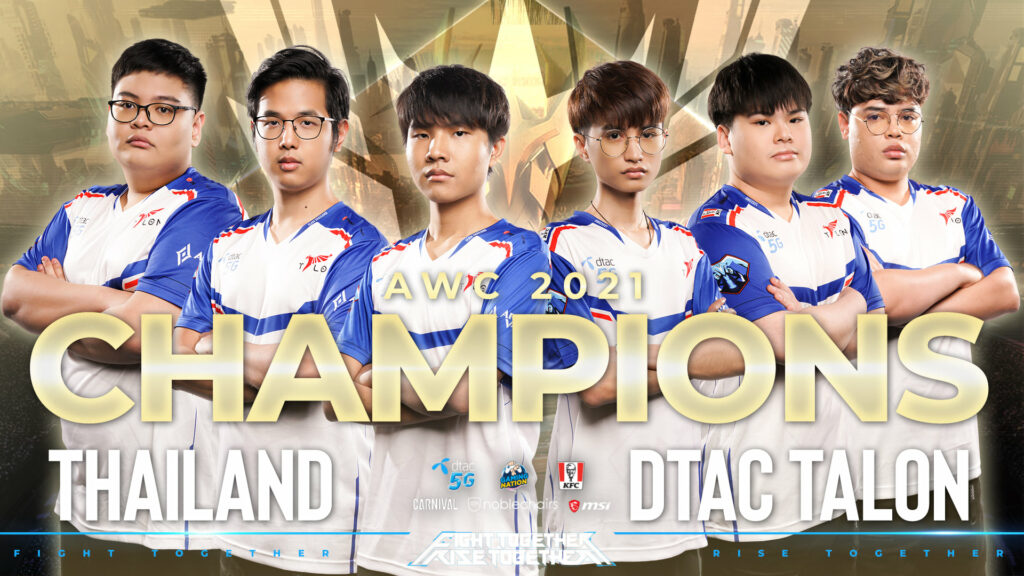 dtac Talon is the first Thai team to be hailed as AWC champions. Their fellow Thai teams Bacon Time and Buriram United Esports were runner-ups in the previous years.
dtac Talon Esports is also the only team at AWC 2021 that has not lost to anyone, series-wise. They had a near-perfect Group Stage run with five wins and one draw, a flawless Knockout Stage with three wins, and an epic grand final win.
The team will receive US$200,000 (roughly TH฿6.5M). Erez will bring home an additional US$10,000 (about TH฿3,000) for earning the Final MVP (FMVP) title.
READ MORE: dtac Talon make history with a record-breaking sub 5-minute game at AWC 2021