dtac Talon's support player Eikapong "Tony" Korhonen gave his fans a peek at what happens behind the scenes during training under the guidance of coach Linkou.
This is the difference between a Thai and Taiwanese player, according to dtac Talon Tony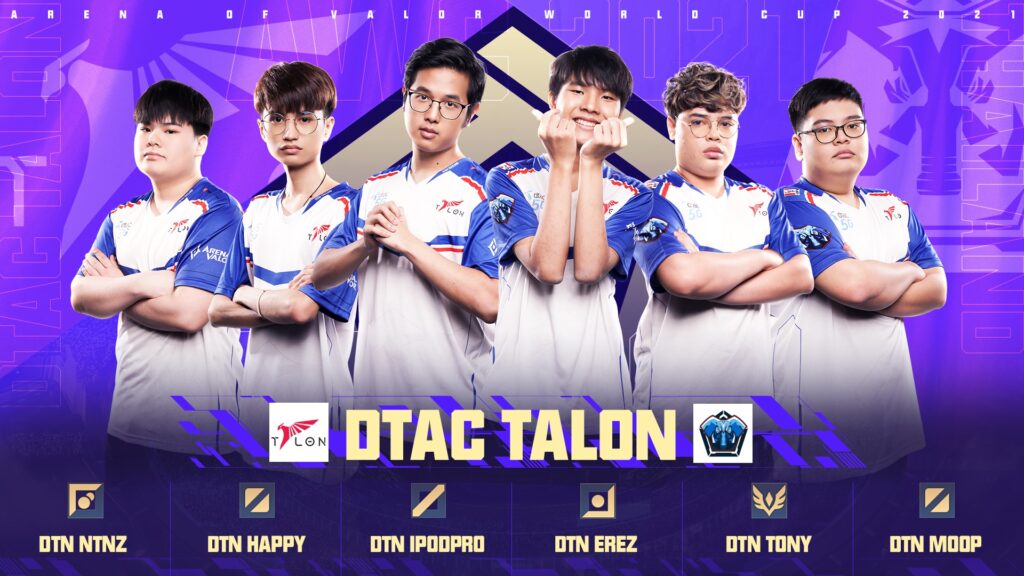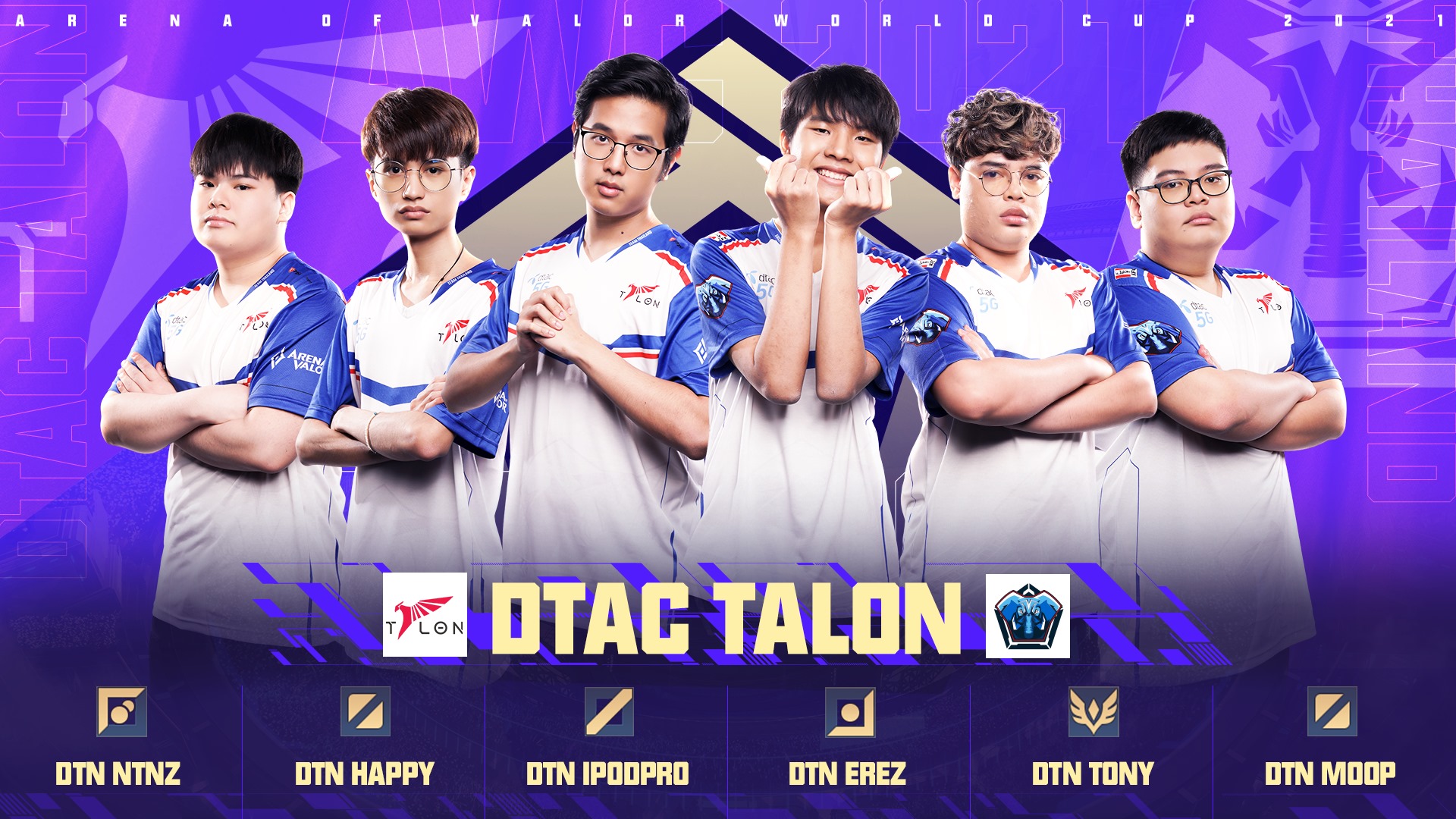 Thai player Tony is one of dtac Talon's key players who helped the team reach the Arena of Valor World Cup (AWC 2021) grand final.
He has been training under his Taiwanese coach, Tsai "Linkou" Ming-Hao for the last three years.
dtac Talon Tony says that all Taiwanese players can become coaches.
"Our focus as Thai players will be on fun and a little knowledge," he started. "But [Taiwanese players] will emphasize on gaining a lot of knowledge. Their style consists of 95% knowledge and maybe 5% on jokes. This is why all Taiwanese players can become coaches, be it Lantyr or Linkou."
Tony and Coach Linkou have worked together since their days with Bazaar Gaming during the Realm of Valor (RoV) Pro League Season 1. Before coaching for dtac Talon, the pair bagged the championship from the RoV Pro League Season 2. Coach Linkou was still a data analyst for Still Moving Under Gunfire (SMG) during this time.
Coach Linkou's first job was apparently to take a clip of their recent match and translate it for the players.
"At that time, we felt that the Taiwanese and Thai meta were not the same," said Tony. "That is until Linkou flew to Thailand to explain to us how to play. He gave us a different perspective through his teaching methods."
While Tony admitted that coach Linkou's methods were a bit annoying to deal with, it worked for them. The Taiwanese AoV coach will intentionally put together the hardest drafts to execute on when the team is winning effortlessly.
---
---
dtac Talon Tony sizes up Coach Linkou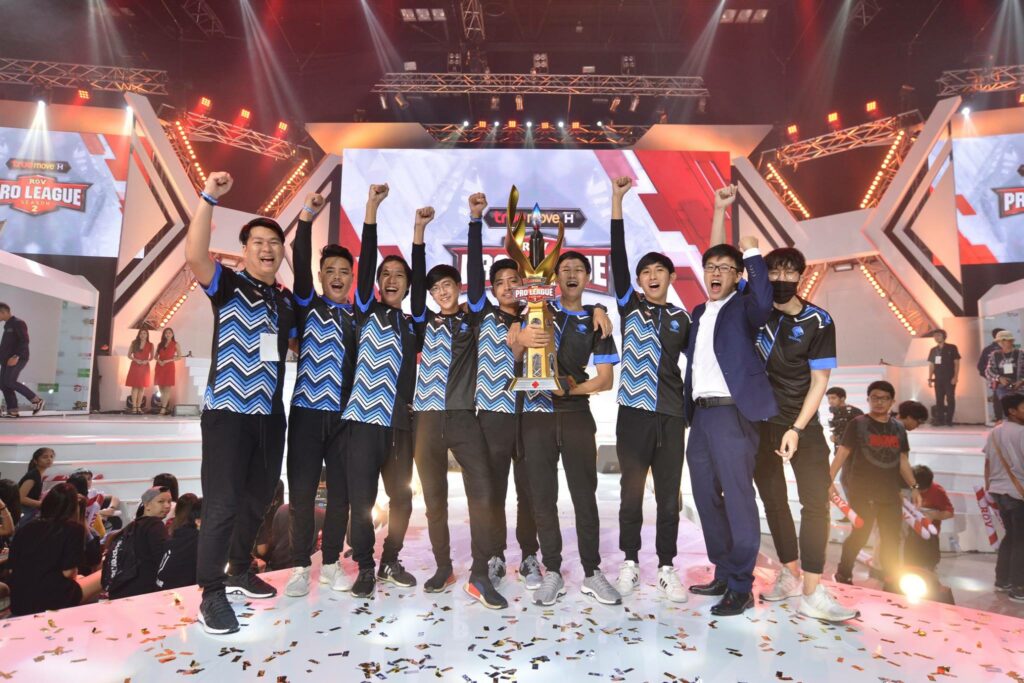 Tony believes this kind of training exposes players to be flexible, for they have to widen their champion pool.
"Sometimes, when we play with weird drafts and win, people praise the coach. When we play with weird drafts and lose, people also scold the coach," observed dtac Talon Tony. "But when people ask us if we already gave up on these unusual drafts, we answer no. We keep on playing all the time."
So far, the team's incoming rookies do not have any issues with coach Linkou's approach. If they do, Tony just sends them an important reminder, "We have to adjust. If someone comes into our team and can't adapt to the coach, we can't stay together."
Seeing as how Linkou is the key to their success, Tony believes the team can't be without their coach.
"Even if the day comes when I have to leave the team, Linkou can't abandon dtac Talon," said Tony. "His training brought us to where we are today."
The team includes Tony's former Bazaar gaming teammates like Siwa "JOMWick" Noomai, Parit "Difoxn" Pornrattanapitak, Jessadapun "MarkKy" Siriputtanapon, and Vorasit "TAOX" Kanoktet. Everyone turned out to be a player of high-caliber, all thanks to coach Linkou.
Overall, Tony believes Coach Linkou will pave the way for the team in the long run.
"He isn't the kind of person to quickly judge a player," Tony described Coach Linkou. "If he sees a player is promising, he will continue to nurture and grow his potential."
A testament to this statement are dtac Talon players Peerawat "MOOP"Piachart and Thana "NTNz" Somboonprom. MOOP and NTNz were badly criticized during the RoV Pro League 2021 Summer Playoffs after losing to Valencia CF eSports, and fans were asking for them to be replaced.
Coach Linkou however, blames his drafting for their huge loss.
"It was the worst draft of his coaching career," Tony said. "So he decided not to release NTNz and MOOP because he thought it was more of his fault. Now, the two youngsters have proven themselves here at AWC 2021."
dtac Talon will be facing Taiwanese team MOP Team in a best-of-seven series at the AWC 2021 Grand Final this July 18.
READ MORE: These are the top performing AWC 2021 Group Stage MVPs in each role