The prestigious Arena of Valor World Cup (AWC 2021) is making a big comeback to the esports scene this year, with Garena bringing the best AoV teams together.
Here's everything you need to know about the Arena of Valor World Cup.
---
AWC 2021 format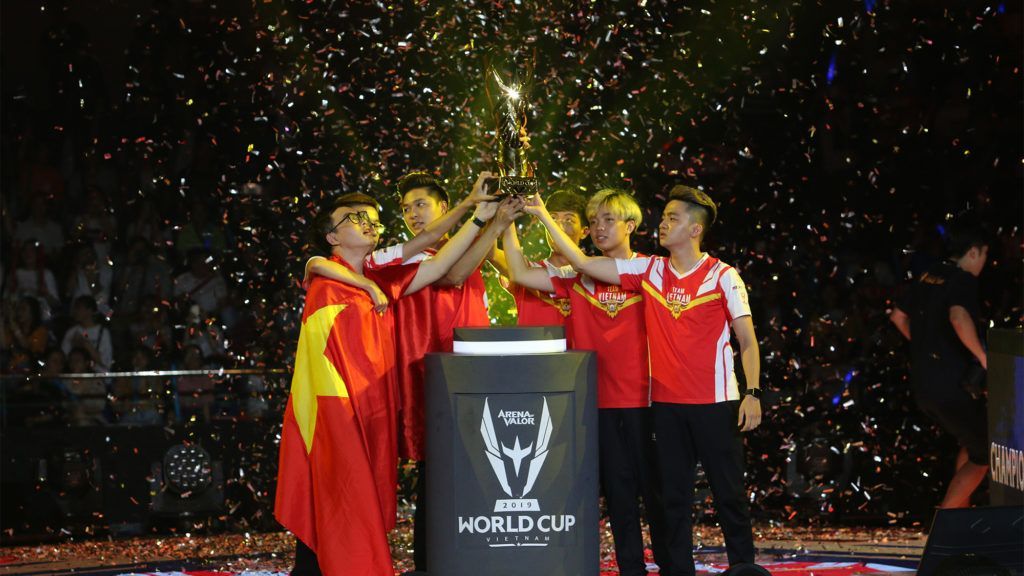 A total of 16 teams from nine different regions will face each other in the Arena of Valor World Cup this year, namely Vietnam (AOG), Chinese Taipei (GCS), Thailand (RPL), Indonesia (ASL), China, Brazil, Japan, MSP (Malaysia-Singapore-Philippines), and Korea.
The Group Stage will be played in a double round-robin format in best-of-two (BO2) series.
The Playoffs (quarterfinals to semifinals) will be played in a double-elimination bracket. Round one of the playoffs adopt a best-of-five (Bo5s) format, while the following rounds will be best-of-sevens (Bo7s).
Unlike the previous AWC competitions, AWC 2021 will be held online.
---
AWC 2021 schedule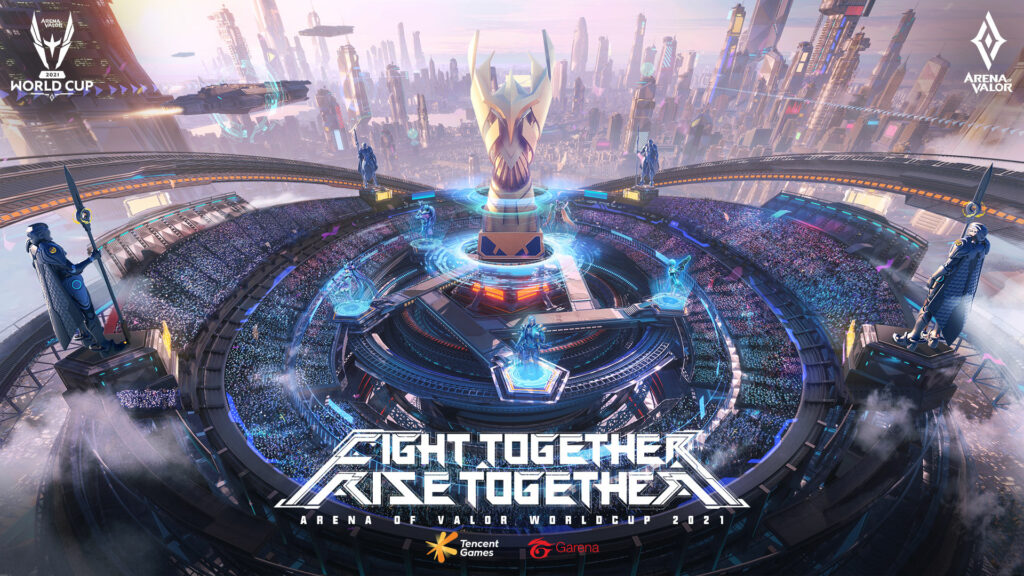 The AWC 2021 on Saturday, June 19. Here is an overview of the tournament's stages:
Group Stage – June 19 to 27
Quarterfinals – June 30 to July 4
Semifinals – July 10 to July 11
Grand final – July 18
---
AWC 2021 bracket and teams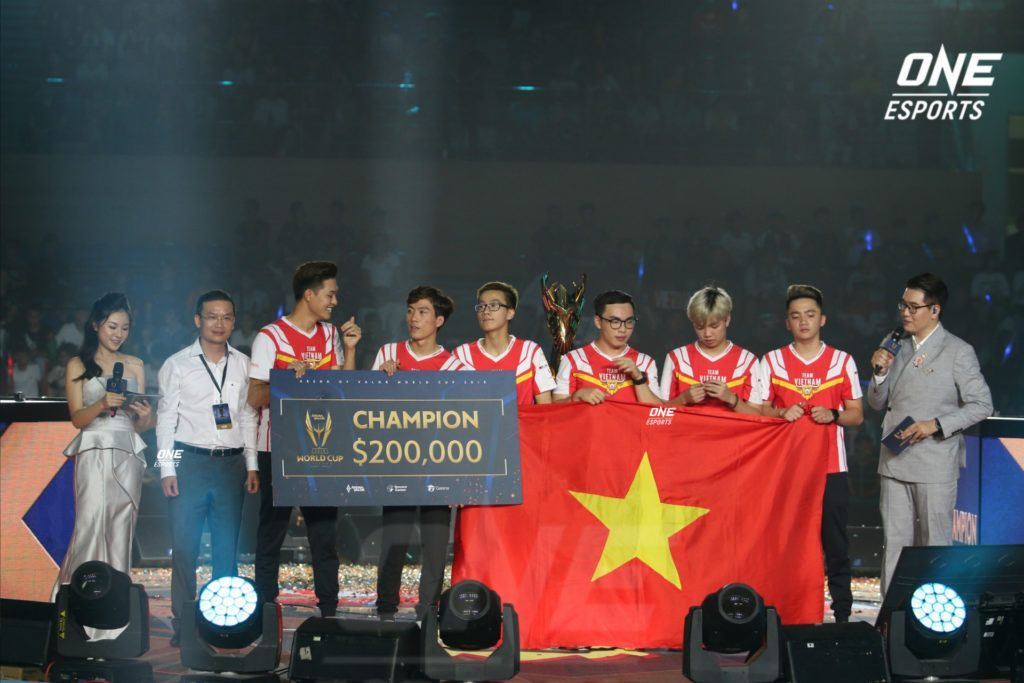 The AWC 2021 qualifier in Thailand officially ended last Sunday, May 30.
Talon Esports and Buriram United were the last two teams to secure their slot for the upcoming international tournament. With these qualified RoV Pro League (RPL) teams, the competition is almost ready to begin.
---
---
Here is the complete list of the participating teams for AWC 2021 and their respective Group Stage brackets: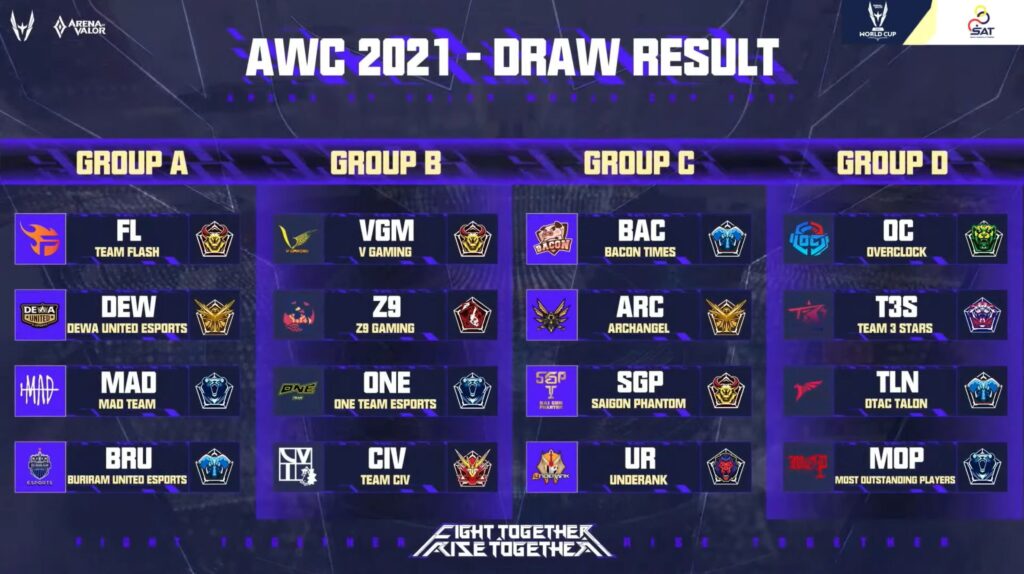 Group A
Team Flash
Dewa United Esports
MAD Team
Buriram United Esports
Group B
V Gaming
Z9 Gaming
ONE Team Esports
Team CIV
Group C
Bacon Times
Archangel
Saigon Phantom
UnderRank
Group D
Overclock
Team 3 Stars
dtac Talon
Most Outstanding Players
---
Where to watch AWC 2021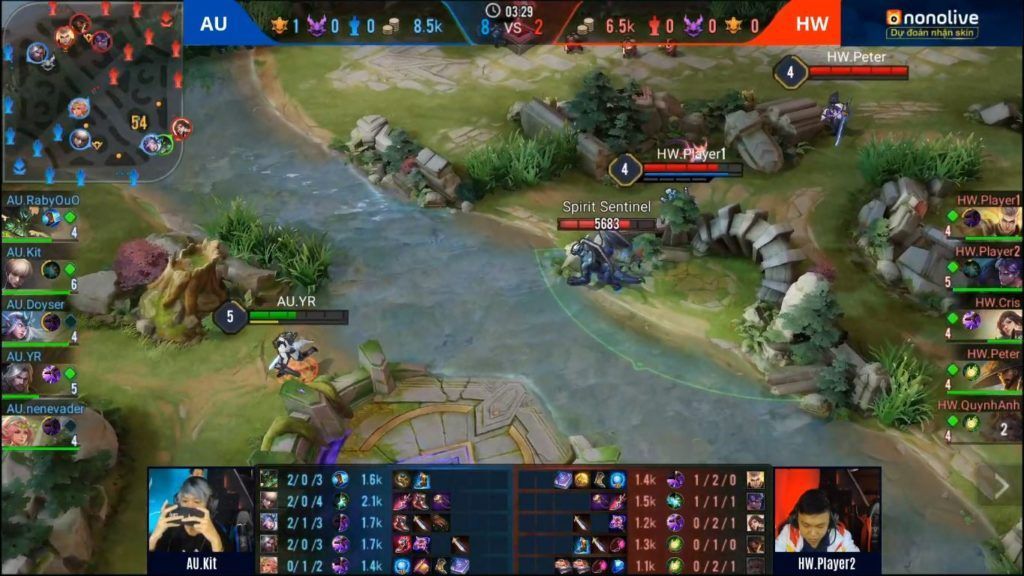 You can catch all the Arena of Valor esports action in five different languages, live on YouTube and Facebook.
Here's where you can watch AWC 2021 live:
---
Who will become the next AWC 2021 champion?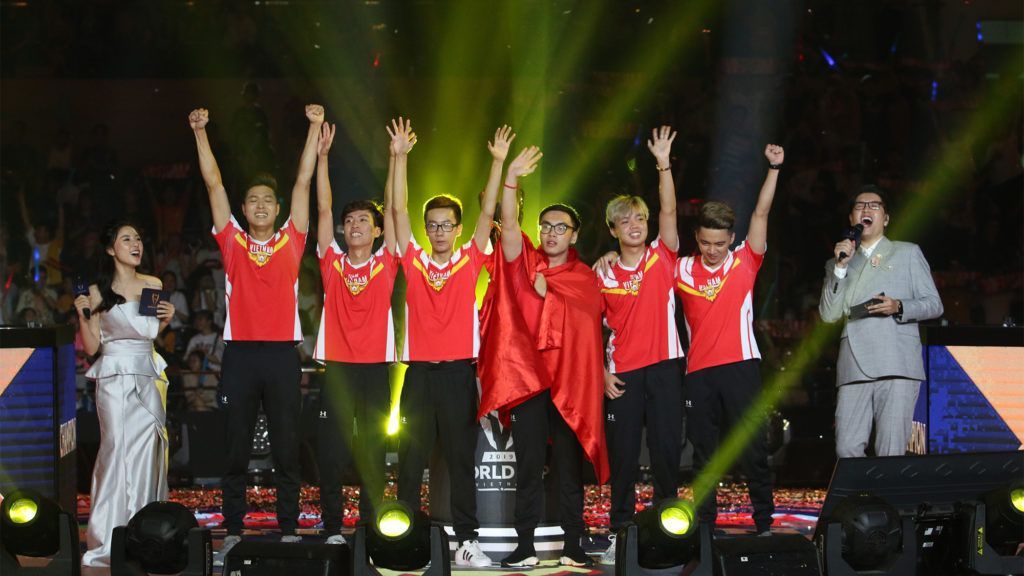 Chinese Taipei and Thailand still have the most formidable Arena of Valor squads. Teams from these two regions stood out during the Arena of Valor International Championship (AIC) last year.
For this year's competition, Vietnam remains a strong candidate for the championship. The region's top-performing teams are AWC defending champions Team Flash, and Arena of Glory (AOG) Winter 2020 champions Saigon Phantom.
READ MORE: The Arena of Valor World Cup will return this year