New gameplay footage has emerged for the upcoming Arena of Valor x Sword Art Online crossover, showing series protagonists Kirito and Asuna in AoV. The crossover event is slated to occur on June 23.
The reveal came in the form of two videos. The first focuses on Kirito, who will debut in AoV as a skin of new hero Allain, a dual-wielding swordsman. His companion Asuna will take the form as a skin of existing hero, Butterfly.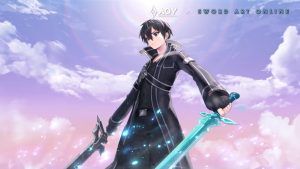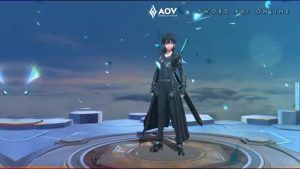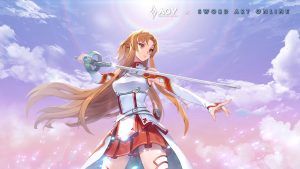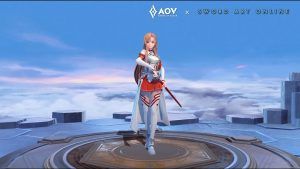 The videos reveal each heroes abilities and it was clear to see that both Kirito and Asuna's moves and skills are taken directly from their AoV characters.
Kirito's passive skill is Howling Sword while his two primary skills are Meteor Strike and Moonflash. His ultimate is called Death at Sunset.
Meanwhile, Asuna's passive skill is called Assassin. Her two primary skills are Whirlwind and Sword Propel. Her ultimate is Backstab.
Additionally, both characters have a unique Linkage Skill that can be used when both of them are on the battlefield together.
When initiated Kirito will vanish momentarily and come crashing down on targeted enemies dealing damage to all enemies within range. The ultimate attack by the two heroes will slowdown enemies while granting a speed boost to allies in the area.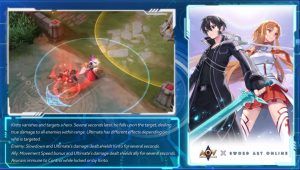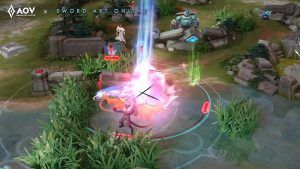 Apart from the new heroes, we can expect an exclusive lobby animation featuring Kirito and Asuna to greet players that log in to AoV during the crossover event.
Even the user interface during matchmaking will get an SAO-styled makeover. AoV's battlefield will see some unique new features added such as the SAO logo in the middle point of the map as well as map decorations featuring the world of Aincrad from SAO.
READ MORE: Sword Art Online X Arena of Valor crossover coming this month