Apex Legends is riding the wave of Star Wars Jedi: Fallen Order's critical success. As a treat to the battle royale title's loyal players, Electronic Arts (EA) and Respawn are giving away a limited-edition Star Wars-themed skin for the robot character, Pathfinder.
The skin takes inspiration from Cal Kestis' droid sidekick named BD-1. Pathfinder's new look is thus appropriately labeled as BP-1. With the skin, Pathfinder dons a white base paint job with some red tertiary stripes.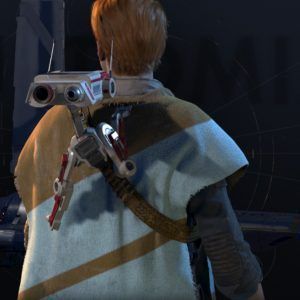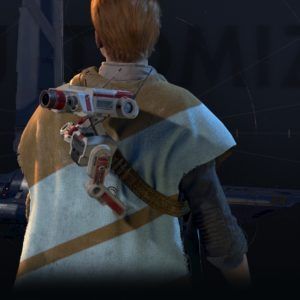 To claim the limited-edition skin, just fire up Apex Legends anytime from now until January 14, 2020.
---
---
EA also had crossover with Fortnite last month in time for the official release of Star Wars Jedi: Faller Order on the Epic Games store. Fortnite players had the chance to buy a Stormtrooper skin in-store, while players who bought the Star Wars game got the skin for free.
Star Wars Jedi: Fallen Order is Respawn Entertainment's second game release of 2019. Although it is the studio's first-ever installment in the Star Wars franchise, the game's mix of incredible Souls-like combat with an extensive dive into Star Wars lore gave fans and newcomers an incredibly satisfying intergalactic experience.
READ MORE: Fortnite partners Star Wars for a Stormtrooper skin