Indonesian singer and 88rising talent Stephanie Poetri is living the best of both worlds.
By day, she is a recording artist, producing albums and singles composed of acoustic and pop beats. Her most popular song, "I Love You 3000," pays homage to a touching scene in Marvel's Avengers: Endgame movie between characters Tony Stark (Iron Man) and his daughter Morgan.
By night, Stephanie Poetri is an avid gamer and streamer, going live on Twitch to play her favorite games such as Minecraft, The Sims 4, and Apex Legends.
In an interview with ONE Esports, Stephanie Poetri shares her desire to bring her own music to her favorite video games, as well as her life as a rising Twitch streamer and the friends she's made along the way.
---
Stephanie Poetri wishes to do a video game collaboration with a Southeast Asian Apex Legends character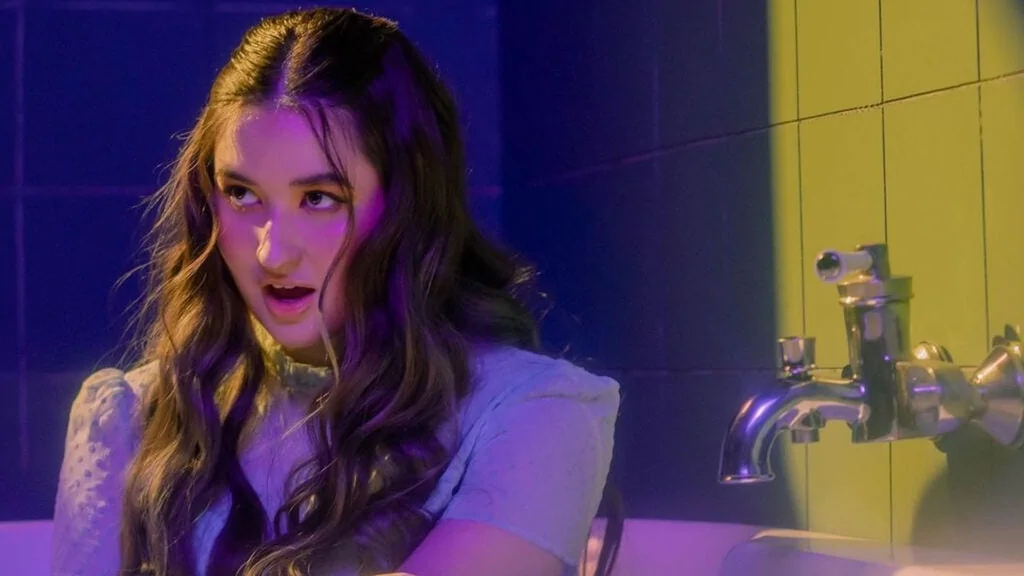 The world of pop music and video games has a long history of collaborations.
American video game company Riot Games is one of the pacesetters in this area, having a dedicated music department and producing phenomenally successful virtual groups such as K/DA, True Damage, and Pentakill. Other games such as battle royale title Fortnite have held virtual, in-game concerts featuring artistes like Travis Scott, Ariana Grande, and Marshmello.
Certain musicians have expressed their love for gaming as well, such as Zedd, Lady Gaga, Eminem, and most recently up-and-coming singer Stephanie Poetri.
"[Gaming] is the easiest way to connect with people," said Stephanie Poetri in an interview with ONE Esports.
In fact, Stephanie has been playing games since she was a kid. She and her brother used to play on a Nintendo Wii console, which increased her interest in gaming.
"It's always been there and I feel like I don't realize it but it is a huge part of who I am growing up," shared Stephanie.
Just like the singer's wide vocal range, Stephanie has broad taste when it comes to playing video games. She can get lost for hours playing casual, chill games such as Among Us and The Sims 4, and still whip out her competitive side with more fast-paced titles such as Apex Legends.
Dubbed as an Apex Legends god by her fans, Stephanie is an avid player of the battle royale game. She is obsessed with it and tries to play the game as much as she can during her free time.
In fact, Stephanie aspires to collaborate with the video games that she loves to play someday.
"I know that Apex has a lot of characters," she started. "I don't know, maybe one day they will have a Southeast Asian character. I would love to do something with that."
Apex Legends has yet to debut a Southeast Asian legend in its diverse lineup, and so far only includes Asian characters such as Crypto and Valkyrie.
If EA were to take a page out of Riot Games' book, the launch of a Southeast Asian legend should go hand-in-hand with a Southeast Asian artiste, just like the collaboration between Valorant and Filipino singer Ylona Garcia.
Another 88rising talent, Ylona Garcia performed the song "Entertain Me" which was used in the launch trailer of Valorant's Filipino agent Neon.
Aside from Apex Legends, Stephanie Poetri is also set on creating a Simlish version of one of her songs, played on The Sims 4 downloadable packs. Niki Zefanya, who shares the same record label as Stephanie, has done this before featuring a version of her song "Switchblade" in Simlish, The Sims language.
"Oh my god, I would love to have my song in (The Sims)," the Indonesian singer gushed. "Maybe one day…"
Fans can catch Stephanie Poetri play Apex Legends, The Sims 4, and more on her Twitch channel. She started streaming on Twitch two years ago, during the height of the COVID-19 pandemic, as a way of connecting to her fans.
---
---
Stephanie and the friends that she's made through Twitch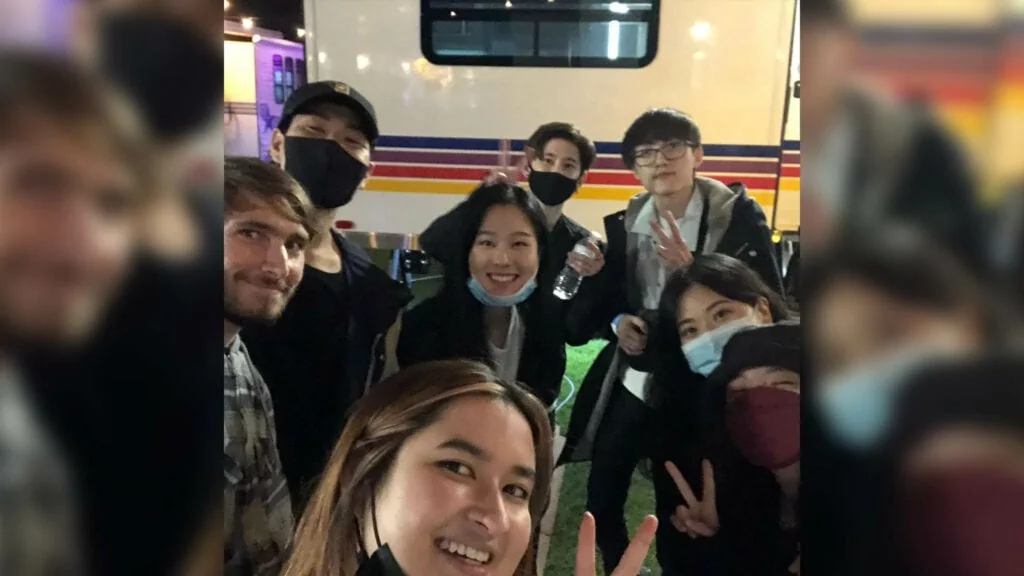 Since she started streaming back in 2020, Stephanie Poetri has made plenty of friends online. This includes streamers and content creators such as Daphne "39daph", Timmy "iiTzTimmy" An, Park Jae-hyung, and Brandon "aceu" Winn, who she describes as a "top player of Apex, Valorant — everything."
"It's only recently that I've met up with some of them and they're all really nice and super cool," she said. "I got to meet a couple of really cool names that I never would have expected to meet especially during the 88rising Head in the Clouds Festival. It feels really cool to see people that I've talked to online for so long."
Stephanie Poetri is currently based in Los Angeles, the home of multiple streamers and esports organizations such as Michael "Shroud" Grzesiek, 100 Thieves, and the OfflineTV squad. One of her adventures in the city includes a pottery painting session with Jaime "iGumdrop" Horan and Amanda Rach Lee.
"We just went for fun cause both of them also really like art," she narrated.
When it comes to streaming, Stephanie Poetri looks up to Maia "mxmtoon" the most. Mxmtoon is an American singer who streams occasionally on Twitch.
Just like mxmtoon, Stephanie also sings in her livestreams and fancies song requests from her fans. She creates on-the-spot, acoustic song covers from classics like Natalie Imbruglia's Torn to pop songs such as Taylor Swift's Wildest Dreams.
Her latest single, "Picture Myself," is perfect for anyone who's looking for a chill, sentimental ballad to listen to while playing games. It is an acoustic rendition of what a long-distance relationship feels like and the constant wondering of whether it's worth it or not.
You can check out Stephanie on her official YouTube, Twitch, Twitter accounts.
---
Follow ONE Esports on Facebook for more gaming news, guides, and highlights.
READ MORE: YOASOBI's Kaibutsu is the number one karaoke anime theme song of 2021