Attention, mobile gamers!
Video game company Electronic Arts (EA) is kicking off a limited regional launch for Apex Legends Mobile today. The game is being developed by the original Apex Legends studio Respawn Entertainment and Lightspeed & Quantum Studios.
Here's everything you need to know about the Apex Legends Mobile limited regional launch, including participating countries, playable characters and modes, crossplay, and how to download the game.
Participating countries in the Apex Legends Mobile limited regional launch
10 countries are participating in the limited regional launch of Apex Legends Mobile.
The limited launch will be testing matchmaking, progression systems, in-game commerce, and live operations capabilities in the featured regions/countries.
Bear in mind that the in-game store will only be accessible until May 3. In addition to a full reset of account progress and unlocked items, any items purchased during the limited regional launch will be converted to in-game currency in account when the game launches later this year.
Here is the list of the ten countries with early access to the game:
Australia
New Zealand
Singapore
Malaysia
Philippines
Indonesia
Mexico
Peru
Argentina
Colombia
---
---
Playable modes and characters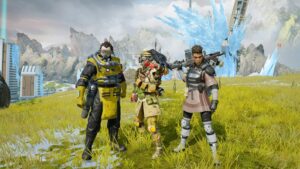 The limited regional launch showcases a handful of game modes and characters that will introduce Apex's fast-paced gameplay to mobile users.
The normal and ranked Battle Royale mode is currently playable on the World's Edge map. 3v3 Arenas also returns as a secondary game mode.
In terms of mobile exclusives, the game has two new game modes in Team DeathMatch and Mini Battle Royale.
Here is the list of the featured Legends in ALM:
Bloodhound
Gibraltar
Lifeline
Wraith
Bangalore
Octane
Mirage
Pathfinder
Caustic (Unlocked at Battle Pass tier 25)
Does it have crossplay with console and PC?
EA stated that Apex Legends Mobile has its own servers and does not have crossplay with the original console/PC version of Apex Legends.
How to download Apex Legends Mobile
Apex Legends Mobile is now available on the Google Play Store and the Apple App Store in select countries.
Follow ONE Esports on Facebook for more mobile gaming news, guides, and highlights.
READ MORE: 88rising's Stephanie Poetri wants to see a SEA character in Apex Legends