When the first The Marginal Service teaser debuted in November 2022, everyone was perplexed, but in a good way.
No one knew what the anime was about. Neither did the teaser try to explain anything. Instead, it presented us with a series of taut men from all walks of life, a busty woman, and a squirrel… without clothes.
Using a jarring yellow and red color theme, the video shows us multiple warning symbols — a triangle with an exclamation mark — interspersed with "WARNING" in caps before revealing its diverse cast's (better) top half.
Why? What is it warning us again? Which hot soup are we getting into? What danger lies ahead?
We still don't know, so you'll have to watch the anime to find out.
---
---
What is The Marginal Service about?
Earth was once attacked by aliens, and some of them ended up immigrating to our planet, according to the summary on the official Japanese site.
Mysterious terrorist attacks still occur and a public service unit called The Marginal Service was created to combat the situation. They specialize in "cracking down on crime," all while wearing their uniforms with pride.
It is an original series produced by Cygames, the same entertainment conglomerate behind Zombie Land Saga and Shadowverse that also develops mobile and console games and publishes comics.
---
Characters in The Marginal Service, seiyuus and voice actors (VAs)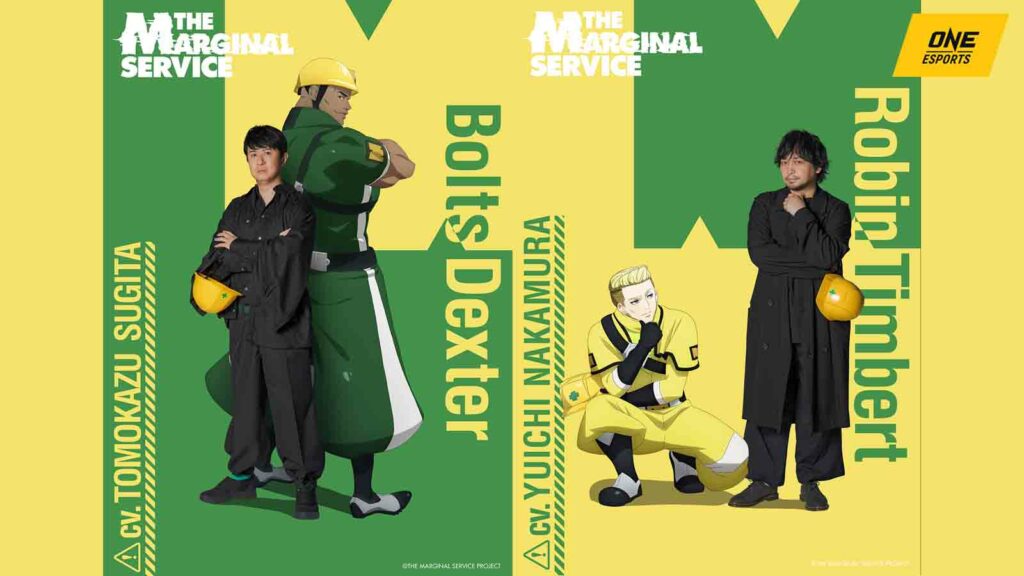 | | |
| --- | --- |
| MAIN CHARACTERS | JAPANESE VA |
| Brain Nightraider | Mamoru Miyano |
| Lyra Candyheart | Kaori Nazuka |
| Peck Desmont | Kouki Uchiyama |
| Theodore Thompson | Shinichiro Miki |
| Cyrus N. Kuga | Hiro Shimono |
| Zeno Stokes | Toshiyuki Morikawa |
| Robin Timbert | Yuuichi Nakamura |
| Bolts Dexter | Tomokazu Sugita |
Each character's bulk is matched by the star power of their seiyuus. Mamoru Miyano, known for his signature roles in Zombieland Saga, Free!, Tokyo Ghoul, and many, many more, leads the way with the blonde-haired Brain Nightraider.
Read more about Mamoru here.
Satoru Gojo's voice actor, Yuuichi Nakamura, voices another blondie named Robin Timbert in The Marginal Service. He also voices Hawks in My Hero Academia, Mumen Rider in One Punch Man, and Tetsurou Kuroo in Haikyuu. He will play a key supporting role in the upcoming Blue Lock season two.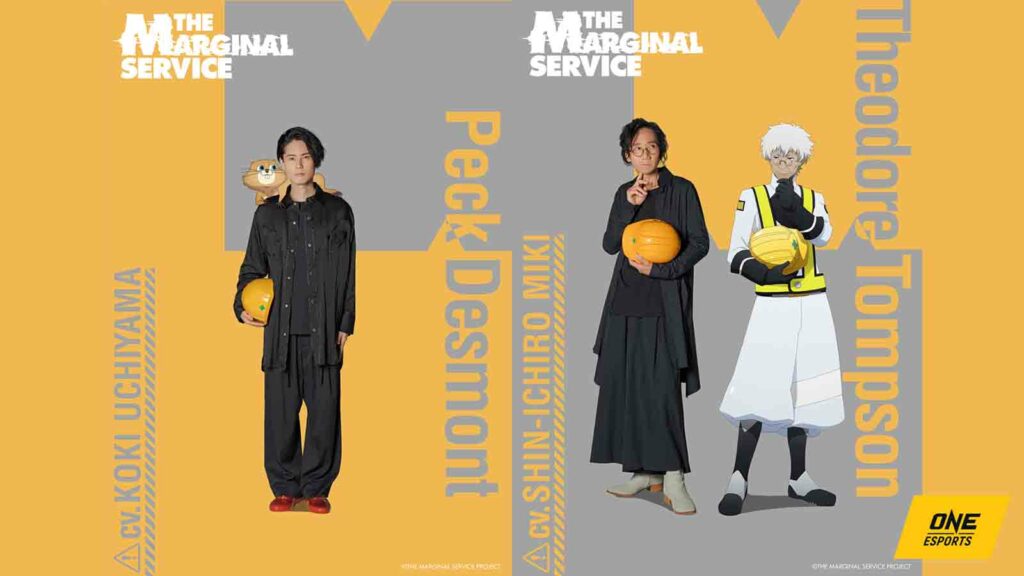 Veering away from his typical deep-voiced, quiet characters, Kouki Uchiyama this time around plays an… animal. Or alien. Or both?
You would have already seen him in Jujutsu Kaisen as Toge Inumaki, Devilman: Crybaby as Devilman himself, and My Hero Academia as villain Tomura Shigaraki.
The Marginal Service's screenplay was written by Kenta Inohara and directed by Yuuichi Nakazawa, a veteran in the industry who worked on Fullmetal Alchemist, JoJo's Bizarre Adventure, and Devilman: Crybaby.
---
The Marginal Service release date
The anime's first episode airs on April 11 at midnight on selected Japanese streaming channels.
---
---
Follow The Marginal Service on Twitter and Instagram. Follow ONE Esports on Facebook for more anime news and updates.
READ MORE: What is tsundere? An introduction to one of anime's most popular tropes