Blue Lock's first season concluded with a bang on March 26, leaving fans on the edge of their seats as it set the stage for the future of the series.
Japanese animation studio 8bit wasted no time announcing that the thrilling sports anime would continue with a second season.
The studio had another surprise for its fans, revealing that Blue Lock will soon get its first animated movie, "Episode Nagi."
---
---
Blue Lock Season 2 and the series' first movie officially confirmed by 8bit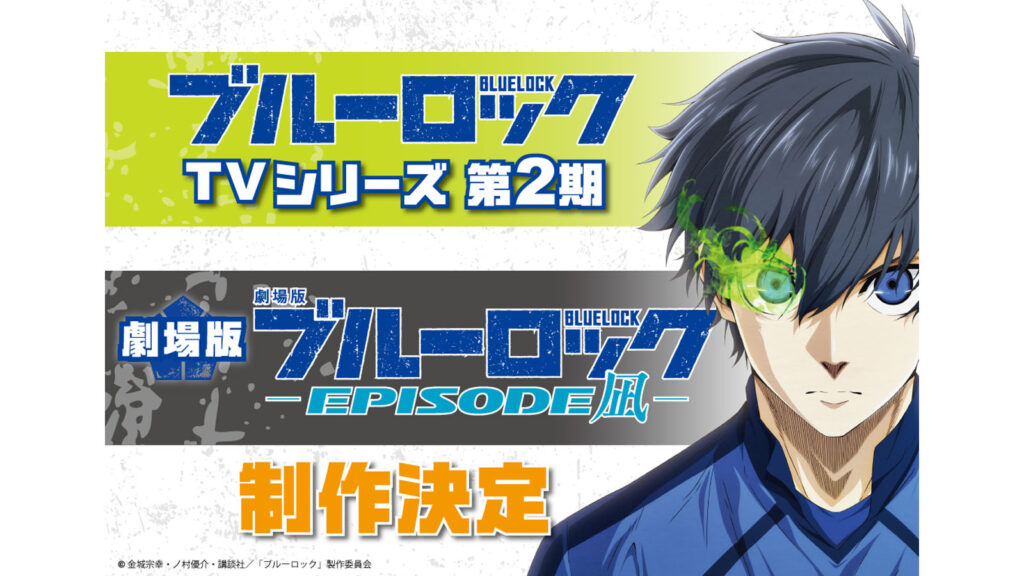 Despite fans' anticipation, 8bit has remained tight-lipped about the upcoming season of Blue Lock and has not disclosed any significant details.
However, a press release from the studio has announced that the upcoming Blue Lock movie will take a distinct approach by offering viewers a fresh perspective from Nagi Seishiro's point of view. In addition, the animated film is set to adapt events from the spin-off manga of the same name.
The show's first season received critical acclaim and amassed a massive following among anime fans. The show successfully combined elements from the sports anime and battle-royale genre, leaving fans eagerly anticipating each new episode.
The soccer anime is based on the manga of the same name by its creators, Muneyuki Kaneshiro and Yusuke Nomura. The story follows the journey of Yoichi Isagi, a high school student invited to join an unorthodox development program for aspiring soccer players.
Blue Lock's state-of-the-art training facility is specifically engineered to produce the most exceptional striker in the world. To remain in the program, participants must overcome numerous individual challenges as well as team matches.
Yorichi finds himself in a cutthroat environment where he must compete against other talented players and improve his skills as a striker.
Follow ONE Esports on Facebook and Twitter for more anime news and features.
READ MORE: Can't get enough of Re:Zero's best girl? One fan cosplayed 25 different versions of Rem