One Piece creator and renowned mangaka Eiichiro Oda shared an important update on the production of the upcoming live action adaptation.
The author hinted at a potential delay on the release of the One Piece live action, mentioning the promise that his production partner, Netflix, made to him.
"It was announced that the show will launch in 2023, but they've promised that we won't launch it until I'm satisfied," he said in his recent handwritten update.
He further emphasized that his involvement and supervision in the project was the reason why he agreed to do the live action adaptation in the first place.
---
---
Why is the One Piece live action release taking so long? Oda explains in a heartfelt letter
"Considering my expected life span, I believe this is the last chance to bring One Piece to the entire world," he said. "If we're going to do it, I want to be able to supervise things while I'm still active."
Oda also confirmed that the first season will have a total of eight episodes, and that Tomorrow Studios and Netflix are "in the final process" of finishing them all.
Read Eiichiro Oda's full message below: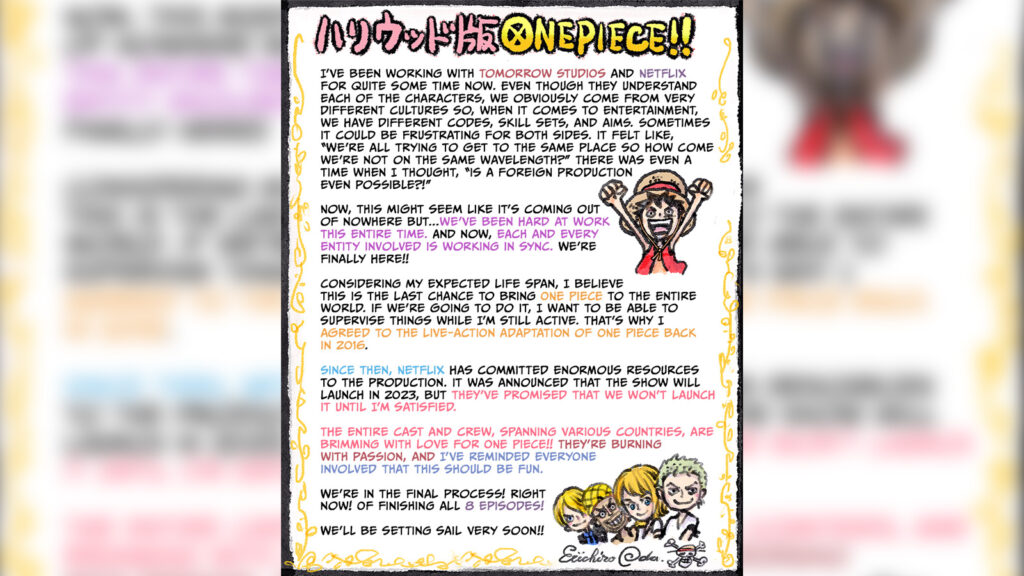 The mangaka is currently 48 years old. He started writing One Piece when he was still 17 years old, about three decades ago.
However, Oda's dedication to his work has taken a toll on his health. In an interview published in Weekly Shonen Jump in 2022, he shared that he has been experiencing health issues and has had to take more breaks.
To control his weight gain, he has even gone without food for two to three days. Despite this, he remains committed to delivering high-quality content in both the manga and live action adaptation.
His efforts were recognized by Guinness World Records not once, but twice. He set the record for "the most copies published for the same comic book series by a single author" for the first time in December 2014 after selling 320 million copies of the One Piece manga. Eight years later, he surpassed his own record in 2022 after publishing 500 million copies of the manga.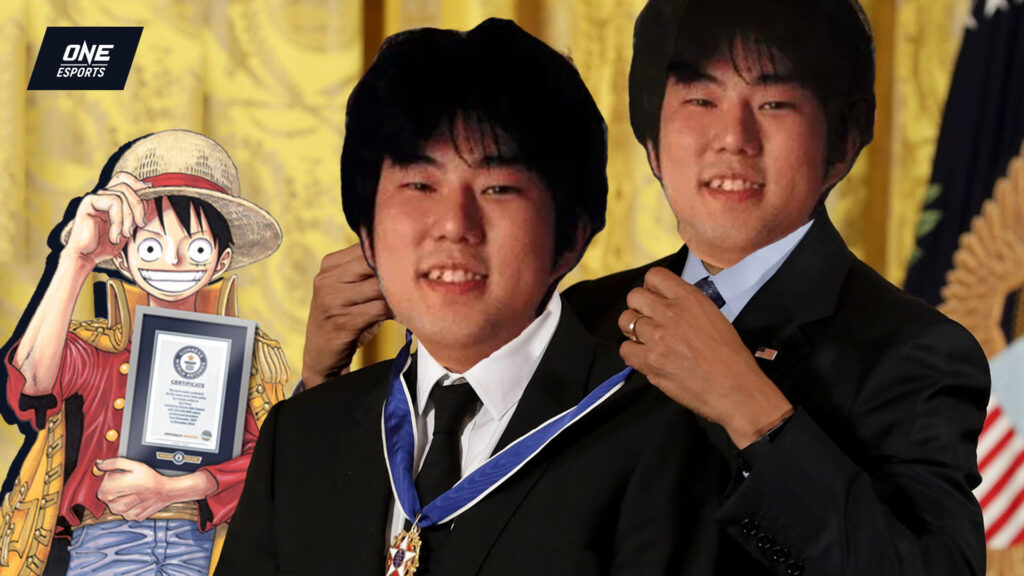 One Piece follows the adventures of Monkey D. Luffy, a pirate, and his crew called Straw Hat Pirates, as they search for a treasure left by the legendary pirate Gol D. Roger.
One Piece is widely recognized as one of the longest-running manga and anime series in the world, with more than 1,000 chapters and episodes. The anime is currently in season 20.
Take a closer look at the cast and production budget of the upcoming One Piece live action.
READ MORE: The 5 strongest Devil Fruits in One Piece