The world tour campaign of the Demon Slayer 2023 movie kicked off on February 3, 2023.
Demon Slayer's second movie, titled To the Swordsmith Village, took the top spot at the Japanese box office. It dethroned The First Slam Dunk movie, another animated film that held the number-one spot in Japan just a few weeks ago.
The To The Swordsmith Village movie has already earned US$8.8 million (JPY¥1,158,765,410) in its first three days in Japan, according to the official Demon Slayer Twitter.
The animated film by ufotable is set to be one of the biggest anime movies of 2023 as it hits international cinemas in the coming weeks.
---
---
Demon Slayer 2023 movie looks to top the international box office after going number one in Japan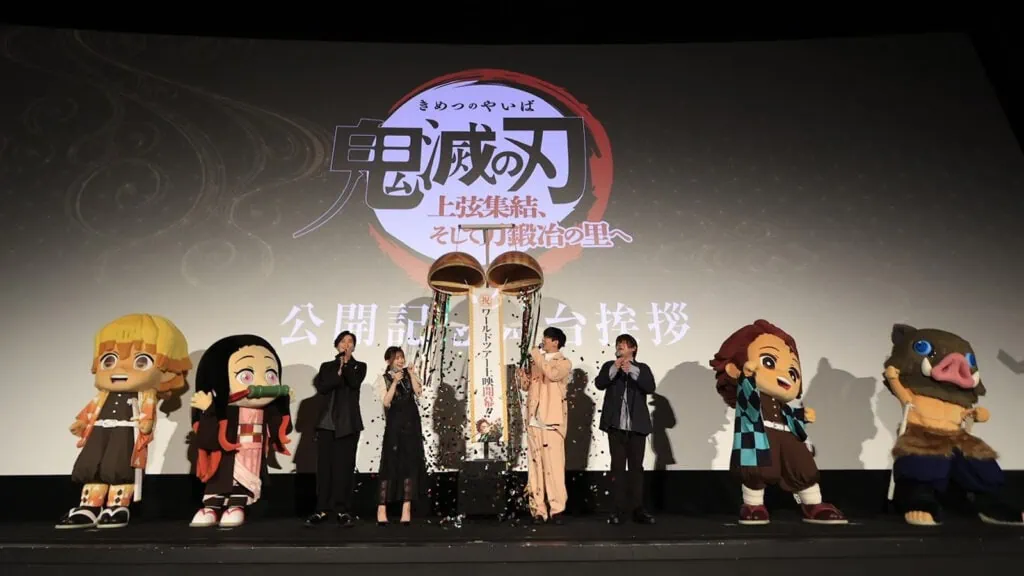 Fans just can't get enough of Koyoharu Gotague's Demon Slayer franchise.
According to Box Office Mojo, the Demon Slayer 2023 movie has already earned over US$20 million in overall gross since it was released. The movie hasn't even hit international locations.
The To the Swordsmith Village movie box office success shouldn't come as a surprise since its predecessor, The Mugen Train movie, still ranks as the highest-grossing Japanese film worldwide, grossing US$506 million.
The Demon Slayer 2023 movie will recap the events from the Entertainment District Arc's episodes 10 and 11 — "Never Give Up" and "No Matter How Many Lives" — followed by the first episode of the Swordsmith Village Arc.
Demon Slayer Season 3 is also set to premiere in April with an hour-long special.
---
Find out Demon Slayer To the Swordsmith Village's release dates in your country.
READ MORE: Demon Slayer Season 3 opening song for the Swordsmith Village Arc revealed