Valorant's new Shattered cinematic is expanding the game's lore and universe in new and exciting ways. For the first time, the Valorant Protocol has crossed over to Omega Earth. The mission — track down Radianite stolen by Omega agents and find out what they are doing with it.
The team eventually stumbles into a comic book store as they make their escape, where they see several comic book covers depicting them as the bad guys and their enemies as heroes.
Three of these covers are now available as part of the free Crossover Event Pass, including one designed by comic book legend Jim Lee.
To celebrate the Alpha agents finally crossing over to Omega Earth, Riot Games is also releasing official Valorant comic posters, so you can hang one of these up on your wall in the real world.
---
---
Shop the official Valorant comic posters on Riot's store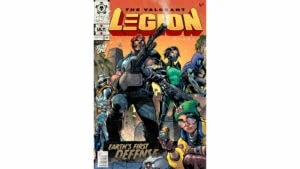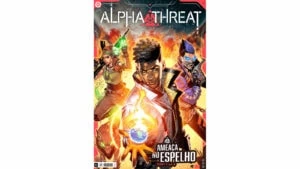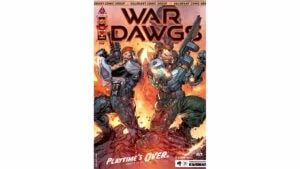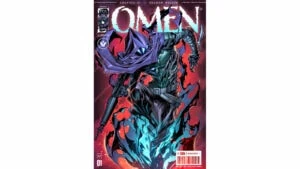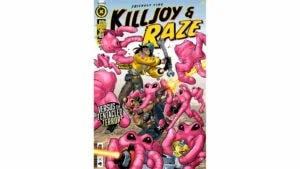 There are a total of five comic posters available to buy:
Valorant Legion
Alpha Threat
War Dawgs
Shadow Walker
Friendly Fire
Each poster Valorant comic poster costs US$22 for an unframed 12 x 18-inch poster, and US$28 for a 24 x 36-inch print. There is also an option to get it framed, which will cost extra.
The Valorant Legion comic poster was created by Jim Lee himself, featuring Cypher, Brimstone, Viper, Omen, and Killjoy as Earth's first line of defense.
Alpha Threat is illustrated by Spanish comic book artist Belén Ortega, showcasing Alpha agents Skye, Phoenix, and Yoru setting their sights on Omega Earth.
Then there's War Dawgs, which stars Breach and Brimstone. Set against explosions in the background, the duo looks ready to wreak havoc.
Shadow Walker is the comic cover for all the Omen mains out there. Omen takes up all the space on the cover, and the spooky quality of the illustrations leans heavily into his nightmarish origins.
Finally, Friendly Fire offers a more lighthearted take on Killjoy and Raze. It shows the two of them battling pink, squishy tentacled terrors, with a little help from Killjoy's trusty turret.
Each poster is made-to-order and is now available to buy on Riot's official merchandise store.
READ MORE: The best smokes on Valorant's new map Pearl