Riot Games' new Shattered cinematic is the Valorant animated series we all want Riot to make.
Starring Killjoy, Neon, and Reyna, Shattered takes us to Omega Earth for the first time. However, when the trio gets there, things are not quite as they expect. After a hurried getaway, they find themselves in a quaint comic book store, with comic covers depicting them as the villains.
The cinematic also contains references to the new map, Pearl. Pearl itself has that very same book shop, called Hi Tide Comics, which can be found at the Defender Side Spawn.
To celebrate Pearl and the expansion of the Valorant universe and its narrative, Riot is releasing a free Crossover Event Pass, packed with seven levels of titles, player cards, and Radianite.
---
---
The Crossover Event Pass has some of Valorant's best player cards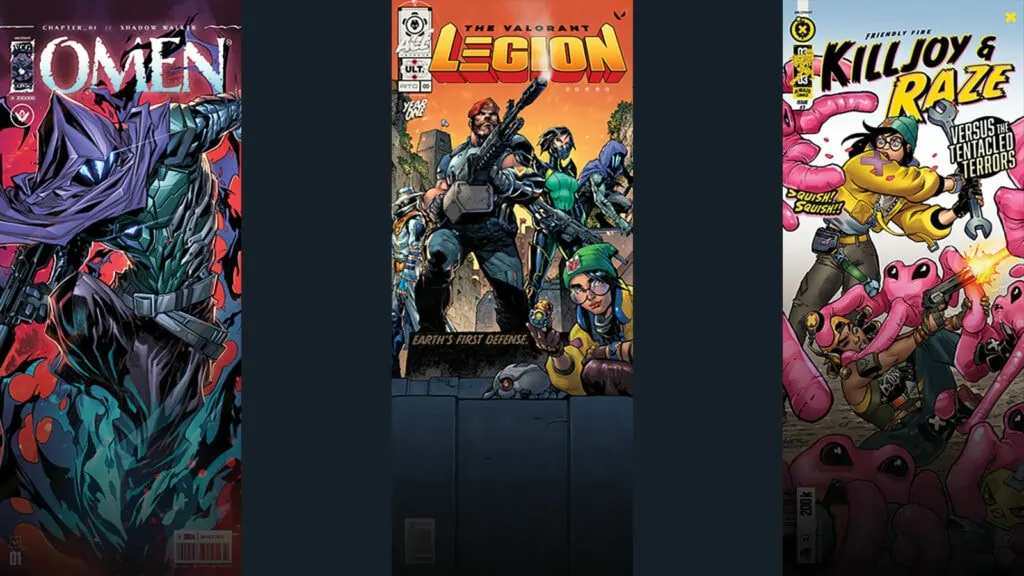 Fans have already spotted a cover designed by industry legend Jim Lee in Shattered — The Valorant Legion — and this cover will be part of the event pass, in addition to others created by a diverse cast including Amanda Conner, Belén Ortega, and Ken Lashley.
Here's a list of all the items in the event pass:
Two titles ("Dimensional" and "Double Agent")
Three player cards (Omen, Killjoy and Raze, and The Valorant Legion)
Two Radianite levels (20 Radianite points)
Riot let the artists have free reign with the comic book covers. "It's really a tribute to the character team that almost every artist honed in on different agents," said Mike Berry, Video Director on Valorant. "The one exception might be Jim Lee, who we specifically had in mind for a team origin cover."
The pass will be available for three weeks from June 22 to July 13. It will be completely free, and all you have to do is log on and play the game to earn XP points.
READ MORE: G2 Esports may leave EMEA Valorant if its NA franchise application succeeds