Riot Games' highly-anticipated handheld competitive shooter, codenamed Project C but more commonly referred to as Valorant Mobile, will have an array of skin bundles and collections for players to dive into upon its imminent launch.
In a recently surfaced 25-minute leaked video shared by ValorantLeaksEN on September 14, we spotted multiple Valorant Mobile skins that looked exactly like their PC counterparts.
To bring you up to speed on all the skins available in Valorant Mobile, we've compiled a comprehensive list of the bundles and collections we spotted in the leaked video.
All Valorant Mobile skins
Among the skins featured in the leaked video, the only ones notably absent were the sidearms and shotgun skins. The video also did not show how players can unlock these skins.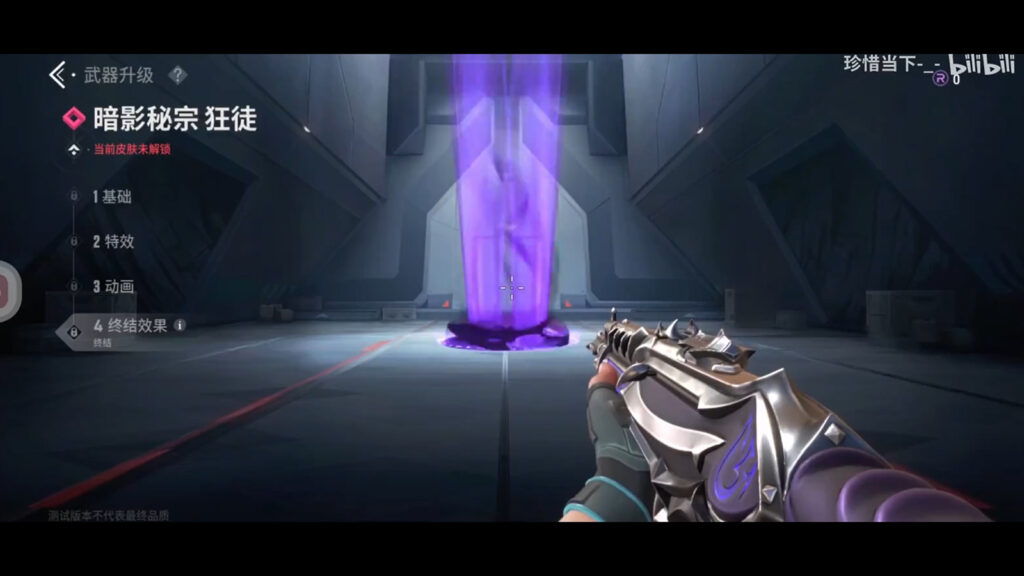 The reception from fans who saw the video has been mostly positive. Many were impressed with the graphics and animation for a mobile version of Valorant. Some even said the user interface's aesthetics and functionality is better than the PC client.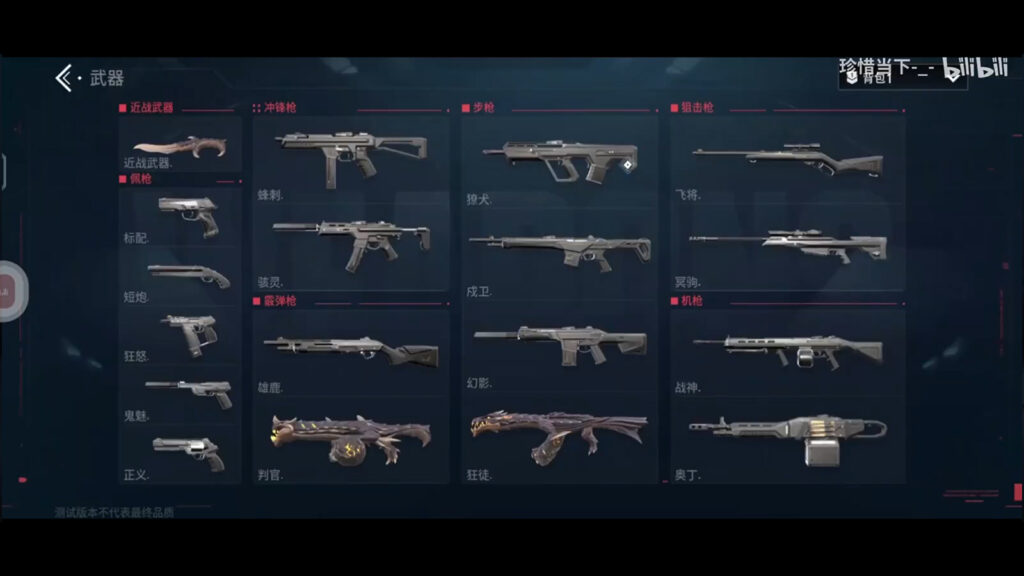 ALL VALORANT MOBILE SKINS
Bulldog

Glitchpop
Horizon
Guardian

Ruination
RGX 11z Pro
Reaver
Sovereign
Phantom

Ruination
Glitchpop
Singularity
BlastX
Celestial
Radianite Crisis 001
Silvanus
Vandal

Elderflame
Glitchpop
RGX 11z Pro
Reaver
Origin
Forsaken
Sakura
Stinger

RGX 11z Pro
Sovereign
Sakura
Prism
Spectre

Ruination
Singularity
BlastX
Radianite Crisis 001
Forsaken
Horizon
Avalanche
Luxe
Marshall

Sovereign
Avalanche
Operator

Elderflame
Glitchpop
Reaver
Origin
Forsaken
Aerosol
Luxe
Ares

Singularity
Celestial
Sakura
Odin

Glitchpop
BlastX
Prism
Aerosol
Melee

Elderflame
Ruination
Glitchpop EP1
Glitchpop EP2
Singularity
Origin
RGX 11z Pro
BlastX
Celestial
Reaver
Sovereign
Radianite Crisis 001
Forsaken
Luxe
In an exclusive interview with ONE Esports, Valorant's Executive Producer, Anna Donlon, shared that Valorant Mobile is still "deep in development."
Donlon explained that the Valorant Mobile's release is taking longer than expected because Riot Games wants to make sure they get the feel and gameplay right.
You can watch the full leaked Valorant skins video below:
---
---
READ MORE: Exclusive: We asked Riot Games about Valorant Mobile and they actually answered