An in-game replay system may be coming to Valorant after all, but it'll likely take a while. Arnar Hrafn Gylfason, Director of Product Management at Riot Games, has responded to the community backlash with additional clarifications on the much-requested feature.
A May 19 Ask Valorant blog appeared to suggest that plans for an in-game replay system had been scrapped, a decision that was heavily criticized by pro players and fans alike.
Riot seems to have taken the community response to heart. Gylfason said that the developer did in fact want to implement in-game replays, but the feature is taking far longer than expected.
---
---
An in-game replay system could be coming after all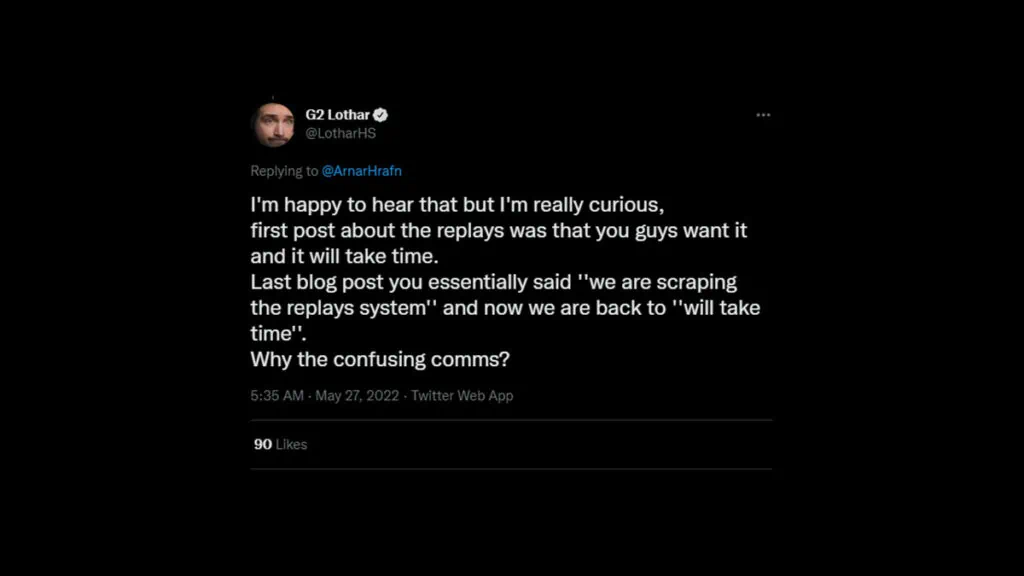 Riot has been talking about an in-game replay system since Valorant's first year. After expressing strong interest in the feature in 2020, the developer backtracked this month and said that it had no plans for such a system as of now.
Gylfason's response sheds more light on the situation. "We want in-game replays. They will happen but are taking longer than we want," he said.
An in-game replay system could help pro players review and analyze past games, in addition to making it easier for the community to create their own content and memes.
He also acknowledged the general lack of transparency surrounding the matter. Moving forward, Riot's goal is to empower developers to speak openly and frequently about their plans for Valorant.
The team is extremely eager to share more details, he said, but they are still waiting for clearer timelines.
Gylfason may not have provided players with a concrete timeline for an in-game replay system, but the good news is that the feature has been confirmed.
In the meantime, more exciting things are coming in Episodes 5 and 6. "I'm excited to see the next map getting close to ready, deathmatch changes, balance passes for multiple agents, new mode work, and of course how close the tournament system is to an internal beta," he said.
READ MORE: DRX's zero duelist composition may be the next meta