Southeast Asian squad Team Secret exceeded expectations at Valorant Champions 2021. At the team's international Valorant LAN debut, they emerged victorious from the group stage, defeating Crazy Raccoon and Team Vikings to advance to the playoffs.
Setting Team Secret's tournament match performances aside, what stole the show was the iconic Filipino dance entrances performed by Riley "witz" Go.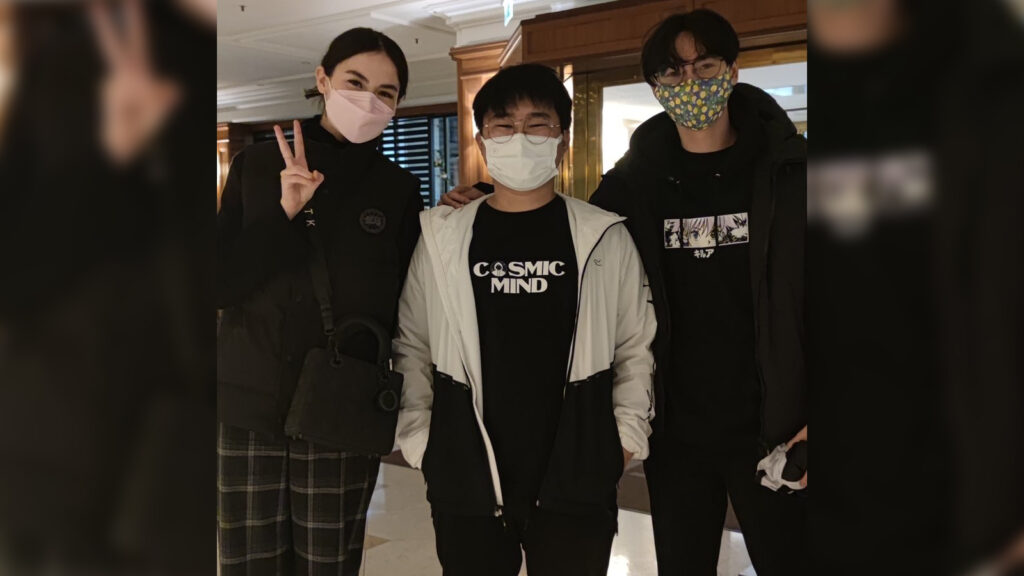 The top watch parties from Valorant Champions including those hosted by Michael "Shroud" Grzesiek, Kyedae Shymko and Tarik "tarik" Celik were left in awe by Team Secret's dance moves.
What did each iconic Filipino entrance reference?
Here's the full list of Team Secret's Filipino dance entrances and their origins in Filipino pop culture.
All of Team Secret's Filipino Dance entrances by witz at Valorant Champions
Otso Otso
Team Secret's first iconic Filipino dance entrance was the Otso Otso, which most streamers and casters referred to as "the Filipino twerk."
Team Secret performed it during their second match of the tournament against Japanese squad Crazy Raccoon on Day 5 of the group stage.
What is the Otso Otso?
Otso Otso is a song and dance performance that reigned at the top of the charts in the Philippines in 2013. The song was composed by Lito Campo and was popularized by Filipino comedian Bayani Agbayani, who performed Otso Otso on ABS-CBN's noontime show, a well-known TV broadcast at the time.
After the Otso Otso, witz' teammate, Jim "BORKUM" Timbreza, then followed up with the "Luksong baka," a move that's part of a children's game in the Philippines.
The goal is to successfully leap over the other player without touching or falling over them; hence, the name, which translates to "jumping over the cow."
---
---
The Philippine Eagle dance
After winning their first international Valorant match against Crazy Raccoon, Team Secret showcased another iconic Filipino dance entrance called the Philippine Eagle against Team Vikings on Day 7 of the group stage.
What is the Philippine Eagle dance?
The Philippine Eagle dance was popularized by internet and television personality Dante Gulapa. He became a viral sensation in the Philippines back in 2019 after his signature dance moves were posted on Facebook.
The dance move mimics the flight of the great Philippine eagle, the national bird of the country.
Spaghetti dance
Team Secret's final Filipino dance entrance against Acend on Day 1 of the playoffs at Valorant Champions is called the Spaghetti dance. Part of a song, the move performed by witz comes from the chorus, "Spaghetti pababa" which translates to "spaghetti going down."
What is the Spaghetti dance?
Similar to the Otso Otso, the Spaghetti dance is another song and dance performance that was popularized by a variety dance group in the Philippines.
The move involves swaying your hips and fingers in a circular motion while slowly crouching. It became a viral sensation in the early 2000s and was broadcast on GMA's popular noontime show.
READ MORE: Valorant Agent 19: Here's our biggest clue that Valorant's next agent is Filipino