While roster mania takes North America and Europe by storm, things have been relatively quiet in the Pacific league.
But that doesn't mean that big movements are not happening. Talon Esports, one of the 10 partnered teams in the Pacific league, looks poised to become one of the strongest contenders in Asia.
While the organization's young roster has not managed to break into the upper echelons of the region, a major rebuild is coming that could usher in a new era for the team.
In an exclusive interview with ONE Esports, CEO Sean Zhang dropped hints about the roster's future — and what we can expect to see in 2023.
---
---
---
Talon Esports will field a majority Thai roster for VCT 2023
In late September, the organization released Aaron "gnaru" Bonaobra, Andrei "Drei" Butulan, and Patrick "PatMen" Mendoza.
Only Mark "markL" Lester and Korean import Go "UdoTan" Kyung-won remain. The two competed with Talon in VCT PH Stage 2 Challengers and had consistently been the team's two best players, even though they ultimately failed to make it out of the open qualifiers.
VCT 2023 roster rules specify that organizations must field a roster of at least six, which means that Talon still has four spots to fill.
As it turns out, some veterans from Thai Valorant could be coming onboard very soon. "The majority of the players for our Valorant roster will be Thai," said Zhang. "And we may see some familiar faces return."
The prime suspects are the core of XERXIA Esports' roster. XERXIA missed out on a coveted partnership slot, despite fielding what was arguably the second-best roster in the APAC region in 2022.
In the ongoing The Esports Club Challenger Series 9 tournament, XERXIA was notably playing without Itthirit "foxz" Ngamsaard, Thanamethk "Crws" Mahatthananuyut, and Panyawat "sushiboys" Subsiriroj, raising the prospect that the trio could be headed elsewhere.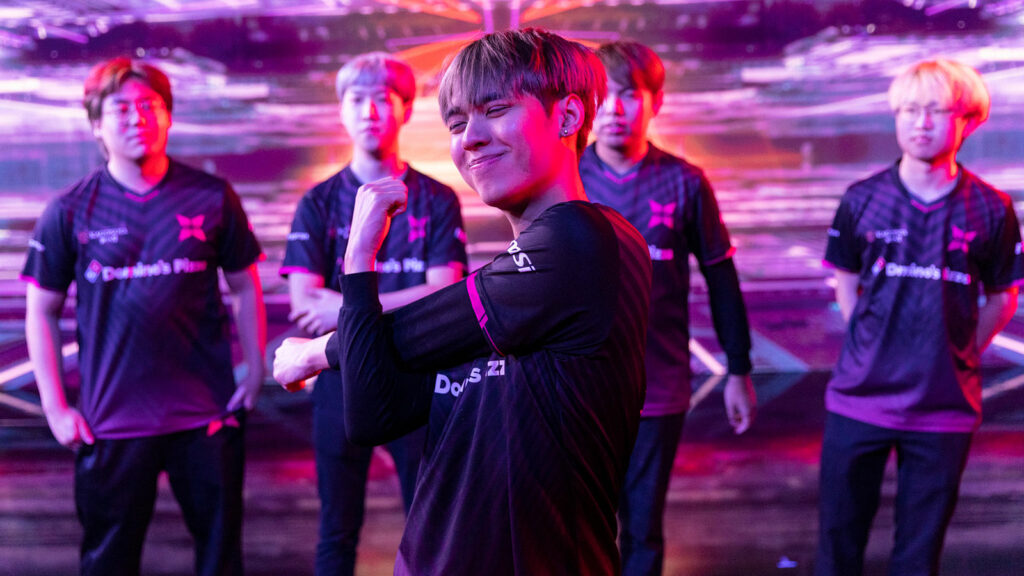 There is also the question of Patiphan "Patiphan" Chaiwong, the XERXIA star who left Valorant to play for the Los Angeles Gladiators in the Overwatch League. After two back-to-back championship wins, the 19-year-old prodigy announced that he was retiring from Blizzard's shooter in September, immediately raising eyebrows about a potential return to Valorant.
He had been one of the rising stars in the APAC region, and his history with Talon — he was part of their Overwatch team in 2019 — makes a potential return seem even more likely.
While Zhang did not reveal further details, he also hinted at some "surprises." Talon will also "mix players from the region," he said, even though the roster will still be majority Thai.
"I think for year one, we'll probably take a more experienced group of players who have existing chemistry working together and supplement that with some younger talent that we have already," he added, seemingly pointing to a roster that could feature the XERXIA core alongside Talon's existing players.
Talon is also a believer in finding a balance between experience and youth. "You can't have five super senior guys and expect that squad to have a significant upside," he said. "You have to balance and blend that with younger players."
We may not have to wait long to find out who Talon has been eyeing. Organizations are expected to submit an initial roster to Riot Games by October 15, so an announcement could be on the cards in the coming days.
READ MORE: Say hi to Cypher in the range — and the biggest Agent 21 clue yet