At the outset of the VCT Americas league, Jimmy "Marved" Nguyen wasn't necessarily a player on everyone's radar. 
He had signed on as the sixth man for Sentinels and had remained a supportive presence on the sidelines thus far.
Following a surprise roster change due to Tyson "TenZ" Ngo's need to recover from COVID-19 and a left index finger injury following Sentinels' defeat to Leviatán, Marved was given a chance to make his comeback to Valorant's tier 1 scene.
Although Sentinels lost their superstar player, Marved proved to be the silver lining for the team. After a close defeat against the top-ranked team LOUD at the beginning of VCT Americas' super week, he swiftly regained his championship form.
Despite having little to no prior experience playing with his new teammates, the smokes expert exceeded expectations and delivered an impressive performance in his second VCT Americas match.
---
---
Marved VCT comeback leads to a pivotal win for Sentinels versus MIBR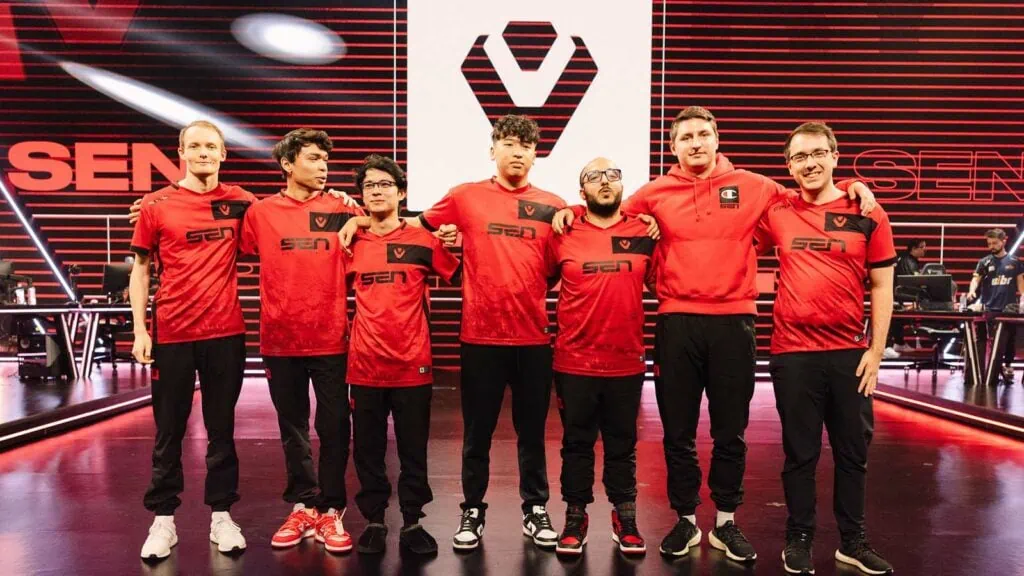 The Masters Reykjavik 2022 champion's performance in the match against MIBR was exceptional. With a staggering 275 ACS, he proved to be a formidable force on the field, consistently delivering impactful plays that resulted in crucial round wins for his team.
It's also worth noting that according to Valorant stats expert willminder, 87 percent of Marved's kills against MIBR came in round wins.
---
---
The team's performance significantly improved as players switched agent roles, with TenZ out of the starting lineup.
According to willminder, Gustavo "Sacy" Rossi has scored the most kills in the team and had the second-most assists since switching back to the initiator role. Meanwhile, Zachary "zekken" Patrone has won 61 percent of all his first duels as the team's entry fragger.
Marved's versatility as a player is remarkable, having adeptly handled four different controller agents – Viper, Astra, Omen, and Brimstone – since his VCT Americas debut.
After their impressive 2-0 victory over MIBR, Marved displayed the same unshakeable confidence that he showed as a member of the immensely successful OpTic Gaming team that dominated the VCT last year.
"I feel like we're all five great players that fit in very well," he said in the post-game interview. "We don't need much practice if you're too good."
He also gave a shoutout to his fans who believed in him before he got his chance to return to Valorant's tier 1 stage.
"I am not washed," he said.
---
---
Sentinels sit in 6th place at the time of writing with a 2-3 record in the VCT Americas league. With four matches left to play before the regular season concludes, they still have the opportunity to improve their standing.
Only the top six teams out of the total 10 in the VCT Americas league will advance to the playoffs.
READ MORE: Improve your Valorant warm-up routine with TenZ's unique Aim Lab task