Team Secret returned to their winning ways during VCT Philippines Stage 2 Challengers, securing the top spot in the tournament's group stage with a 6-1 record.
A day before the playoffs were set to begin, Jayvee "DubsteP" Paguirigan announced on Twitter that if he won VCT Philippines Stage 2 Challengers, he would confess to his crush.
Riding the momentum from their performance in the group stage, Secret looked highly motivated as they went on a flawless run in the upper bracket, defeating fellow Filipino rivals South Built Esports and Rex Regum Qeon 2-0.
Secret proved that they were the best Valorant team in the Philippines once again, beating Oasis Gaming 3-1 in the grand final. DubsteP himself showed off a wider agent pool beyond his usual Jett, picking Yoru on Bind and Ascent, and KAY/O on Haven during their VCT Philippines Stage 2 Challengers run.
---
---
Team Secret's DubsteP confesses to his crush after winning VCT Philippines Stage 2 Challengers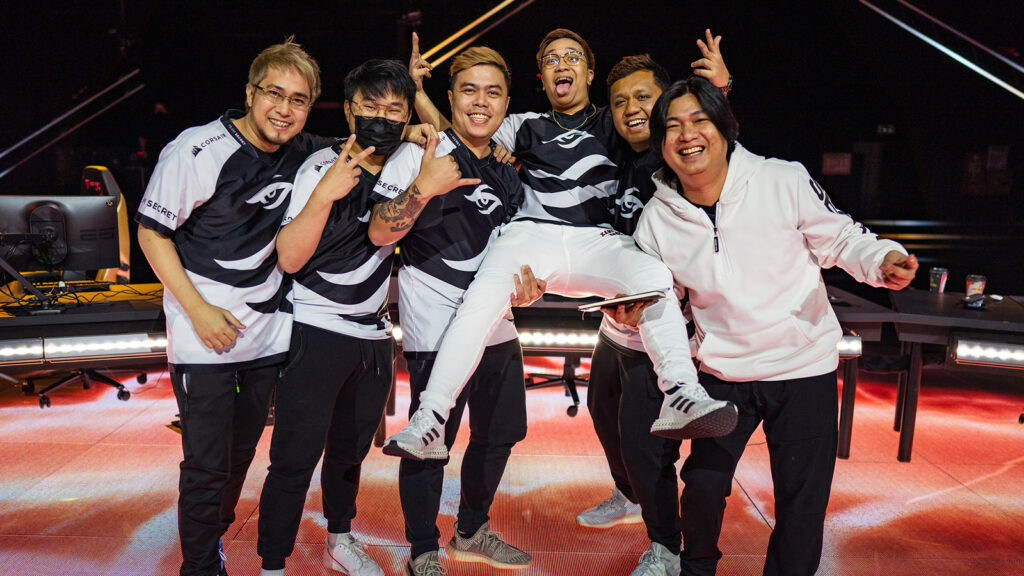 After their win, DubsteP reiterated that he was going to confess his feelings to a very special someone.
"I'm not lying," he said. "That was one of my motivations going into the tournament."
The Filipino duelist then praised his teammates, saying that they inspired him every day they were at their bootcamp. "It's really great," he said. "I couldn't have asked for a better roster than this."
---
---
Keeping his promise, DubsteP told his fans on Twitter that he had indeed gone ahead and confessed to his crush with a bouquet of white roses the day after Secret won VCT Philippines Stage 2 Challengers.
"I am so glad I had the courage to say it," he said.
DubsteP, however, decided not to reveal the girl's identity, because he did not want to disturb her peace.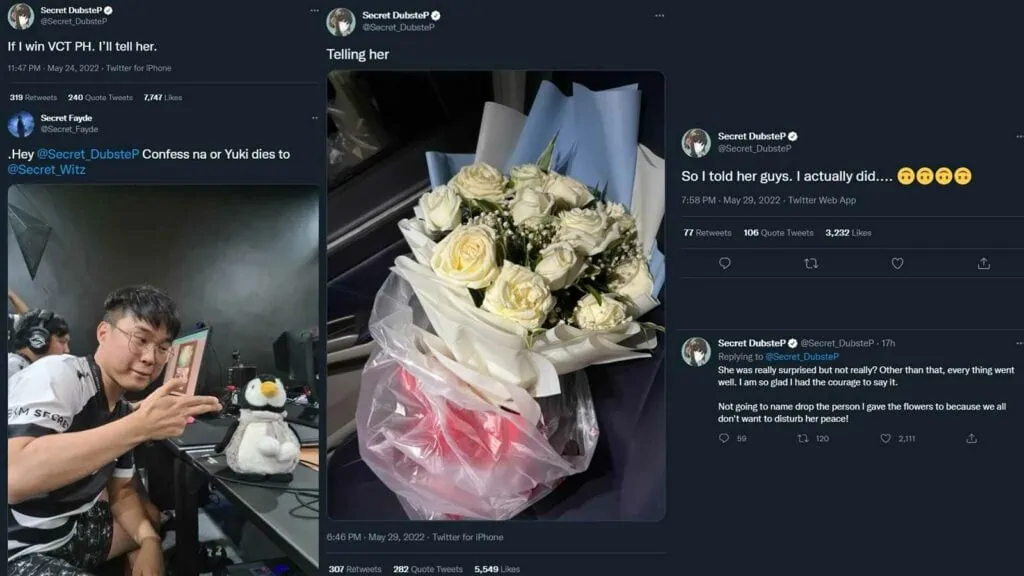 Team Secret, together with Oasis Gaming and Rex Regum Qeon, has secured their spot at VCT APAC Stage 2 Challengers. The three Filipino teams will soon face off against the best squads from Thailand, Indonesia, Malaysia, Singapore, Vietnam, Hong Kong, Taiwan, India, and Oceania.
The top two teams from VCT APAC Stage 2 Challengers will then advance to VCT Stage 2 Masters Copenhagen, the second international Valorant LAN event of the VCT 2022 season.
READ MORE: Sentinels TenZ tests positive for COVID-19, misses VCT match against OpTic