Kyedae "Kyedae" Shymko's pro debut with Disguised GC (DSG GC) shattered the viewership records of Valorant's Game Changers scene.
The team of popular streamers amassed an impressive audience of over 100,000 viewers across three channels: Jeremy "Disguised Toast" Wang, Rachell "Valkyrae" Hofstetter, and Valorant Americas, according to esports reporter Jake Lucky.
The collaboration between Kyedae, Jodi "QuarterJade" Lee, Sydney "Sydeon" Parker, Tenzin "TrulyTenzin" Dolkar, and Lydia "tupperware" Wilson, together with Disguised Toast, has provided Valorant's Game Changers league with the support it deeply needs.
---
---
Kyedae's Valorant pro debut with Disguised GC broke viewership records for Game Changers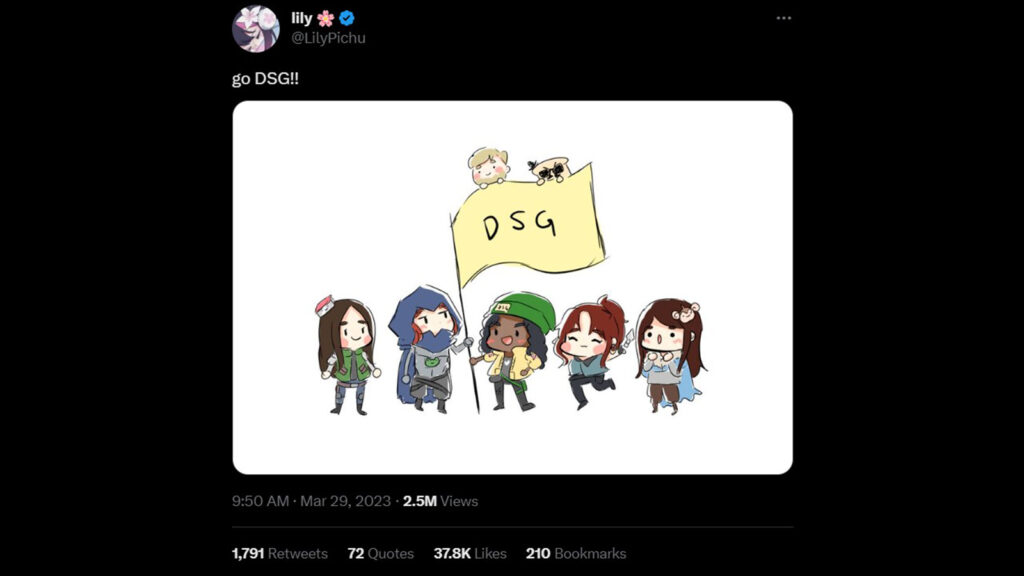 Kyedae's resilience and fortitude as a player and streamer are truly admirable despite being diagnosed with cancer a month ago.
Her decision to go pro initially paid off, with DSG GC making a successful debut, defeating Shift X 2-0 in their opening Game Changers NA 2023 open qualifier match. DSG GC's captain, Lydia "tupperware" Wilson, stole the show, scoring the most kills at 54 and finishing as the map MVP in Icebox and Haven.
Unfortunately, DSG GC experienced a devastating loss in the subsequent round, as they were defeated 2-0 by one of the top contenders in the tournament, Evil Geniuses GC.
DSG GC proved that they are a force to be reckoned with, despite having only practiced together for a week.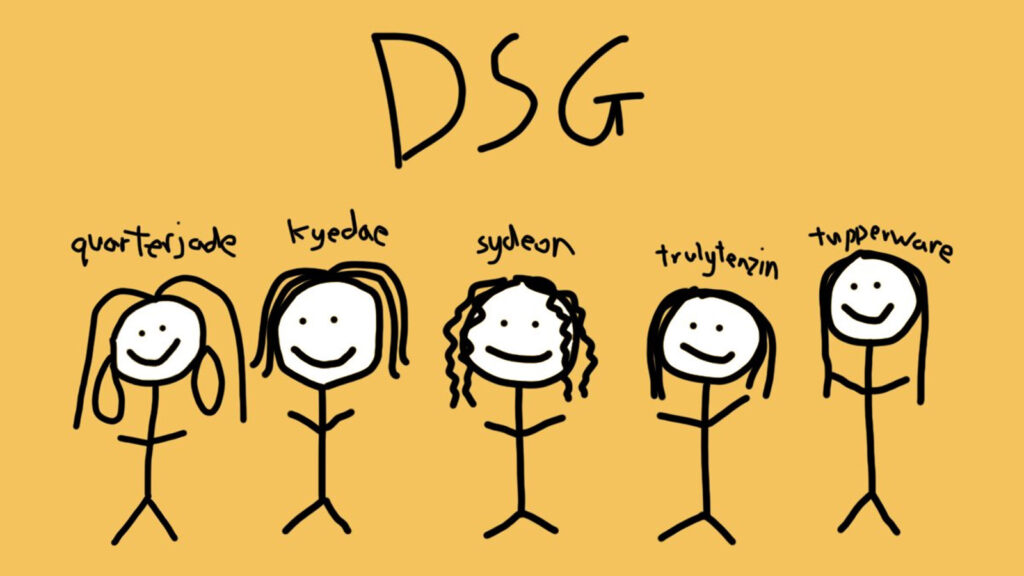 Disguised Toast, a popular streamer who has now fielded Valorant rosters in NA Challengers and Game Changers, highlighted that the viewership of his watch party for DSG GC reached a peak equivalent to that of the grand final of Game Changers 2022. During that finale, G2 Gozen were crowned champions after they defeated Shopify Rebellion GC 3-2.
"This is definitely a scene that is worth supporting and I'm hoping investors and sponsors recognize the immense potential that is here," tweeted Disguised Toast.
Disguised GC is still in the open qualifier and will continue their Game Changers run in the lower bracket on April 6.
You can watch Disguised GC's matches live on the following streams:
Follow ONE Esports on Facebook and Twitter for more news on the Disguised Toast's Game Changers team in the VCT 2023 Game Changers season.
READ MORE: Jive your way to the top Valorant rank with these tailored Spotify playlists