Gaming mice makers Finalmouse has gained something of a cult-like following over the years. Each drop of their limited-stock mice unfailingly sells out within minutes, leaving everyone else scrambling to find one on the aftermarket.
If you absolutely must have one, the good news is that you can actually find a Finalmouse Starlight-12 pretty easily, assuming you're ready to pay through your nose.
Love it or hate it, Finalmouse has created a pretty solid wireless gaming mouse in the Starlight-12. Is it worth the aftermarket prices? It all comes down to how much you want it.
---
---
The Finalmouse Starlight-12 is available to buy on eBay, StockX, and more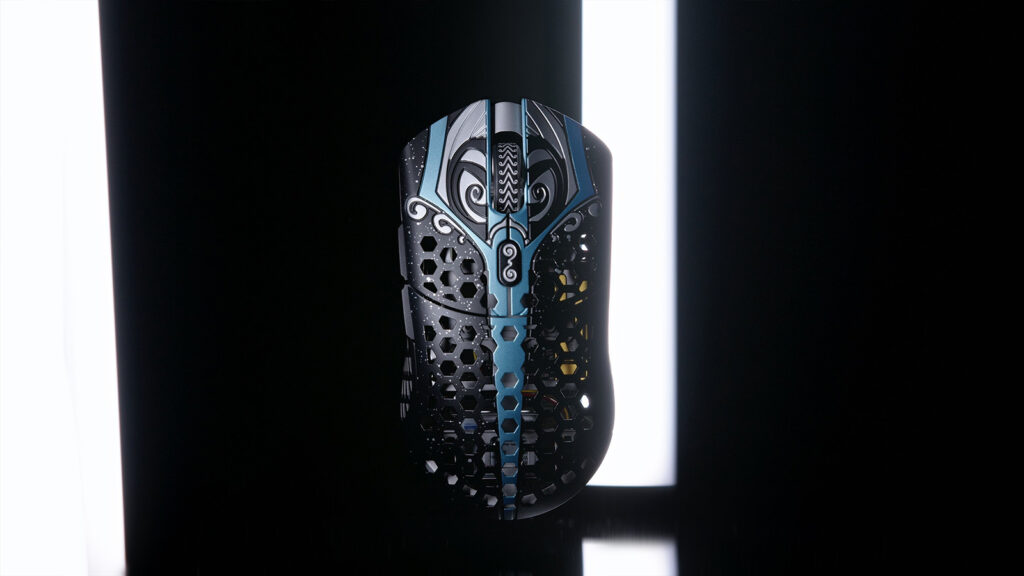 Thanks to its unique magnesium alloy body, the Starlight-12 is one of the lightest wireless gaming mice today at just 47g for the Medium and 42g for the Small.
There are a total of seven different Starlight-12 models, comprising the Zeus, Hades, Ares, Achilles, Phantom, Pegasus, and the new Poseidon.
Some variants are more expensive than others. For instance, the stunning black and gold Hades is one of the most popular models and is selling at absolutely exorbitant prices – to the tune of over US$800 dollars – while the light blue Poseidon looks like a steal in comparison at US$222.
---
eBay
The Starlight-12 is currently available on eBay, featuring a selection of both used and brand new mice. Prices range anywhere from US$219 for a pre-loved Phantom to nearly US$1,000 for a new one.
And if you're hunting for something extra-special, such as this Pegasus signed by pros like Tyson "TenZ" Ngo, Jared "zombs" Gitlin, and Spencer "Hiko" Martin, this is probably the place to look.
StockX
Sneaker marketplace StockX is a lot easier to navigate. Instead of making you trawl through individual listings for the same mouse, the website combines all listings for the same model and size.
At the time of writing, the new Poseidon is the most affordable of the lot, with an asking price of US$222 for the Small. On the other end of the spectrum sits the Ares, which is going for a cool US$1,000.
Amazon
Another alternative is Amazon, although the selection of listings here is considerably more limited than on the other two marketplaces.
Only the Phantom, Pegasus, and Ares are currently available.
READ MORE: Try out TenZ's mouse grip for inhuman aim in Valorant