The Razer Barracuda family just got bigger and better. The Razer Barracuda X debuted in 2021, and Razer is following up with new and improved versions this year with the Razer Barracuda and Razer Barracuda Pro.
The Barracuda Pro is the line's flagship wireless hybrid gaming headset that is designed to function both as a traditional gaming headset and an on-the-go headphone.
It is fitted with the new Razer TriForce Bio-Cellulose 50mm drivers, a THX Achromatic Audio Amplifier, and Hybrid Active Noise Cancelation (ANC) Technology, in addition to external and internal facing dual microphones that suppress ambient noise so your team can still hear you.
After using it actively for a week, the Razer Barracuda Pro headset is now part of my day-to-day routine.
---
---
The Razer Barracuda Pro is designed for commuting, convenience, and comfort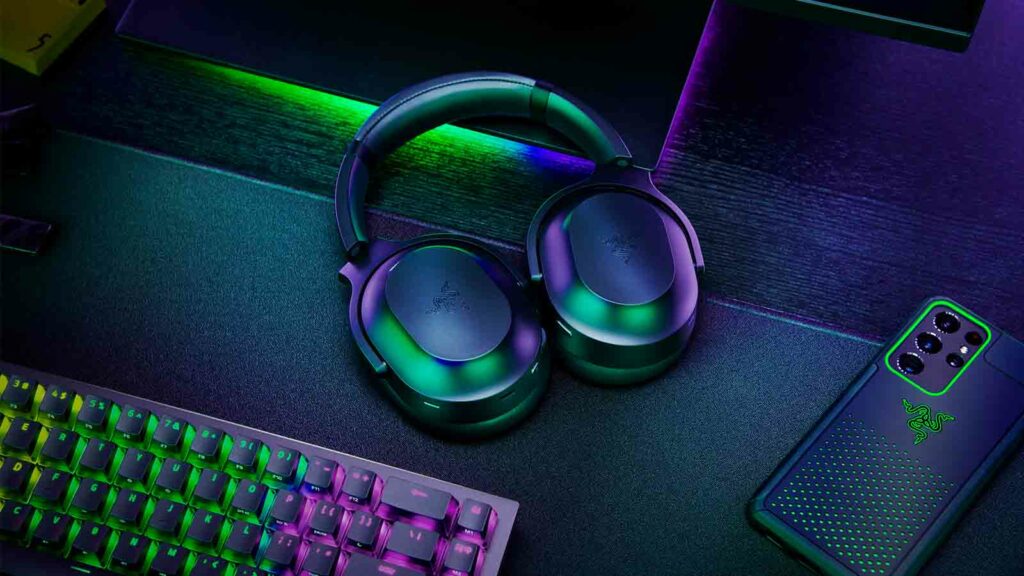 On commute
Unlike the Razer Kraken, which comes with RGB Chroma lighting, the Razer Barracuda Pro is far more muted, with a sleek stainless-steel headband and a clean all-black aesthetic that you'll be happy to be spotted with outside.
Even Razer's trademark logo, which tends to stand out in neon green in other products, has been subtly embossed in black on the exterior of both cups.
I connected it to my Android mobile phone, downloaded the Razer Audio app, and wore it while commuting to the office, blending in with the sea of black headphone wearers on the train. If you didn't tell me this was a Razer headset, I wouldn't have known.
Since my journey involves walking and taking the bus and train, this is where the Razer Barracuda Pro's 10 levels of noise-canceling were particularly useful. From a level 10 on the roaring bus, I dropped it down to a four while walking to the station on the app, and increased it again on the train.
If you're not too concerned about the levels and prefer to switch between on, off, or ambient mode, controlling the ANC itself is easy with just one touch of a button.
I liked that the app also offers a "game mode" function, which increases the responsiveness of the Bluetooth connection, but reduces its range. This minimizes the delay for in-game audio cues, which is useful when you're gaming while commuting. You can also easily check its battery life in the app so you know exactly when to charge it.
Its SmartSwitch Dual Wireless function (2.4GHz and Bluetooth 5.2) lets you connect up to two devices at the same time. If a call comes in on your phone while you're on your handheld console, you can easily switch with the tap of a button on the headset.
While the Razer Barracuda Pro headset is portable, sits snugly on your head, has easy-to-use buttons, and matches any outfit, it is on the bulkier side since its cups and headband were intentionally made with thick padding for maximum comfort. What's more, the ear cups do not fold, which was a big surprise. They only rotate flat, which doesn't help save as much space.
While its hard-shell carrying case offers plenty of protection during your travels, it will also take up more than half of your backpack. Combined with my laptop, laptop charger, and keyboard, my backpack was noticeably heavier and had less room for other items.
---
On the PC and console at home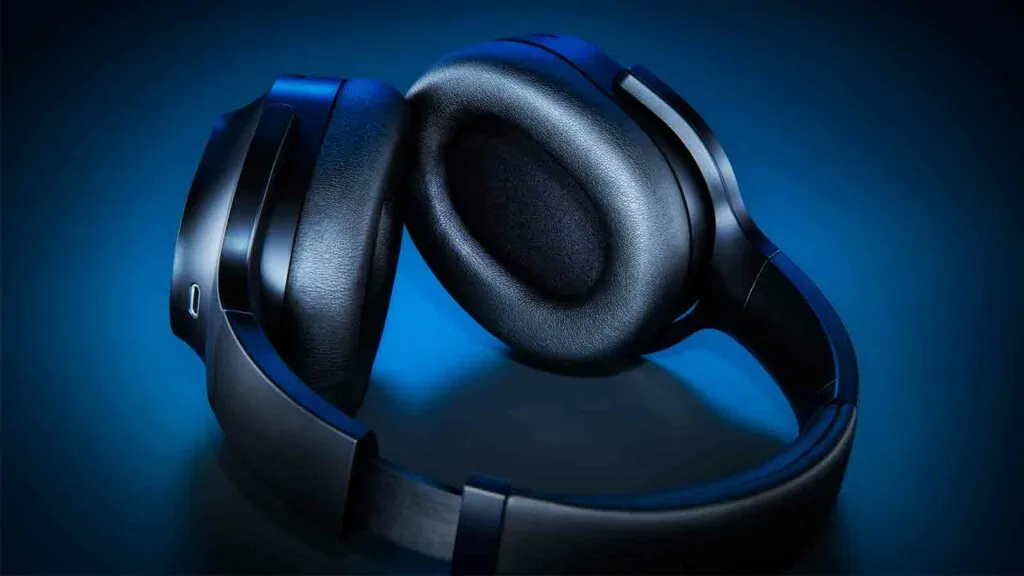 If you have housemates, or you live with family or a partner who needs to work from home and shares the same space, noise-canceling can come in handy as well, whether you're using your Razer Barracuda Pro for work or play.
I used it with my PlayStation 4 and have since married these two devices. I've tried many other headset brands that cost just over a hundred to more than 500 dollars over the years, and I have to say, these plush leatherette memory foam cushions are heaven-sent.
I've spent hours playing Final Fantasy on the PS4 with headsets that hurt my head and was surprised that despite the Razer Barracuda Pro's 340g weight, you barely feel it on your head at all.
The headband's cushion alone is about 1cm at its thickest area. Combined with its 1.5cm cushions at the cups, bespectacled users will appreciate how well-designed and comfy this headset is. It applies just enough pressure to not slip off, but also an adequate amount of padding so that it doesn't hurt the sides of your ears where your glasses sit.
The Razer Barracuda Pro's THX Spatial Audio is truly outstanding in reproducing in-game audio. I was so immersed in the lush soundscapes of the game and so happy with the physical comfort of the headsets that I had to pry myself away from Horizon Zero Dawn because I had work to do.
The THX Achromatic Audio Amplifier also minimizes noise distortion and increases power efficiency, which helps to improve battery life. The headset is rated for between 40 to 50 hours on a single charge, so minimal charging was needed.
The downside is that the Barracuda Pro's built-in microphones are lackluster, despite its price point. When I tried to speak to my friends on Discord while in-game on the PC, they said I sounded as if I was very far away.
---
---
Verdict
Boasting premium audio with a wide audio dynamic range, the Razer Barracuda Pro is great for the modern gamer who commutes to school or the office frequently.
The ability to switch seamlessly from your handheld console to playing music on your phone, or even take a call while traveling on the bus or train with one press of a button, is a big win. (But it also means you won't have any more excuses when your mom asks why you didn't answer her call.)
Its generous padding is also perfect for the glasses-wearing console gamer who wants a fuss-free, premium headset that you can "forget" you've been wearing for hours. Plus, once it's time to replace the ear cushions after natural wear and tear, you can easily get them from the Razer store for US$19.99.
The Razer Barracuda Pro's US$249.99 price tag is slightly on the higher side, but if you're using it daily for music and gaming, both on the move and at home, its comfort and quality make it well worth the money.
READ MORE: Razer Viper V2 Pro review: The new king of wireless gaming mice