Riot Games pulled out all the stops in the design of Valorant's latest map, Pearl. Set in Portugal, the vast underwater city will deliver a whole new look and feel for players in Episode 5 Act 1.
Aside from the unique murals created together with Portuguese artists, the new map also contains some neat Easter eggs that are sure to make fans chuckle.
We've listed down the top three hidden references on Pearl that connect it to the real world.
---
3 Easter eggs in Valorant's eighth map Pearl
Hi Tide Comics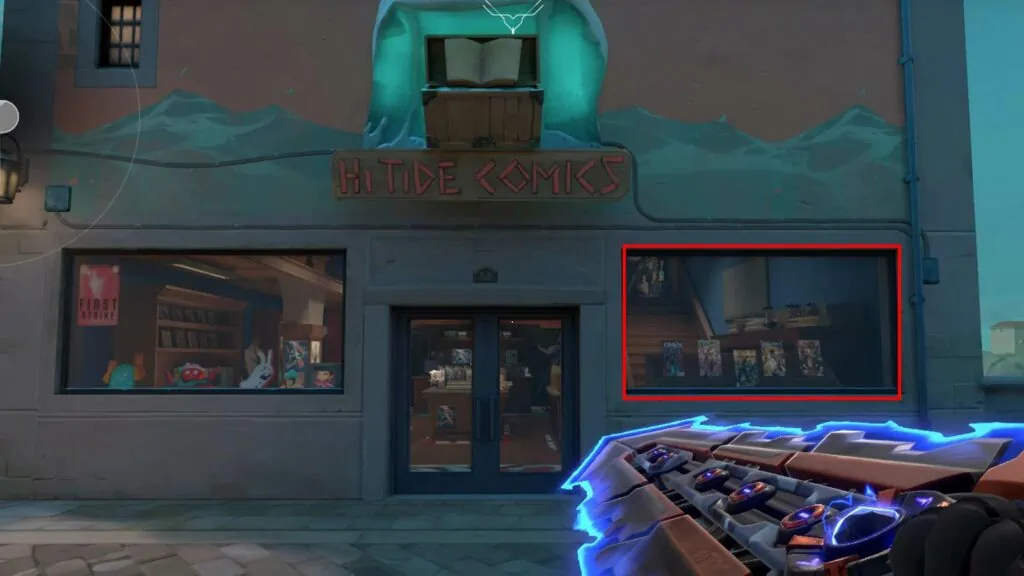 Defender Side Spawn is where you'll find Hi Tide Comics, the curious shop that Reyna, Neon, and Killjoy escape into during the final seconds of Valorant's new Dimension cinematic. While this is already something of a crossover, eagle-eyed fans will be delighted to see five Valorant-themed comic books in Hi Tide's right window.
If they seem familiar to you, that's because they're drawn by comic book artists like Jim Lee, Amanda Conner, Belen Ortega, and Ken Lashley, according to the YouTube description in the Dimension cinematic.
Legendary artist Jim Lee is now the Publisher and Chief Creative Officer of DC Comics, and he's the artist behind iconic comic books like All Star Batman and Robin and Superman: For Tomorrow.
Amanda Conner has been an illustrator in the comic book industry since 1980. Her most notable works include comic books centered around Harley Quinn, Power Girl, and Gatecrashers for DC Comics.
Belen Ortega is a comic book artist and illustrator who has worked with Marvel and DC. She has also created her own books and short comics.
Finally, Ken Lashley is an accomplished artist who's worked for DC, Marvel, Lucasfilm, Hasbro, Mattel, and Fox Sports.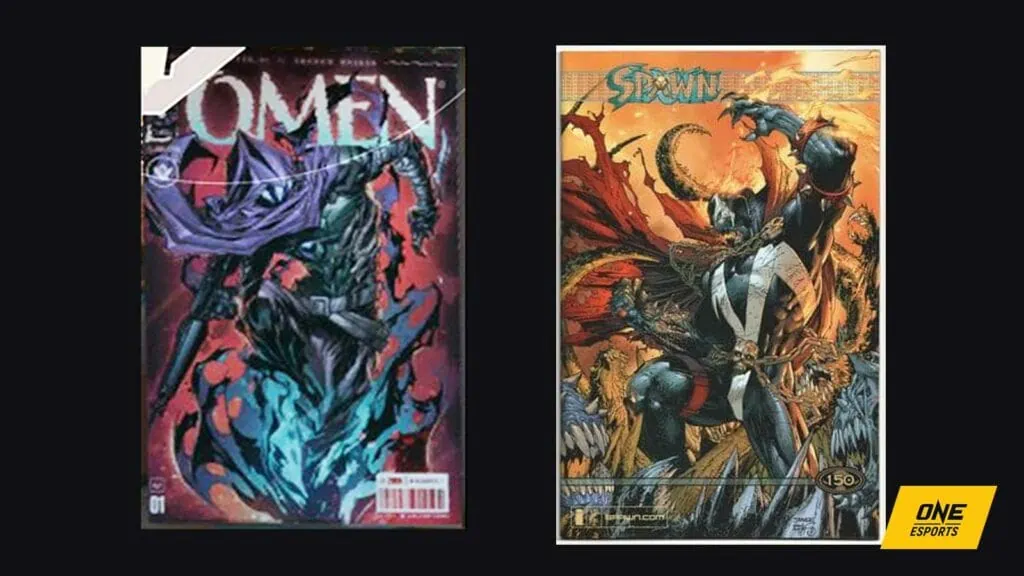 The Omen cover is reminiscent of Image Comics' Spawn. The two covers feature a hooded figure with demonic powers being consumed by darkness or, in Spawn's case, infernal creatures.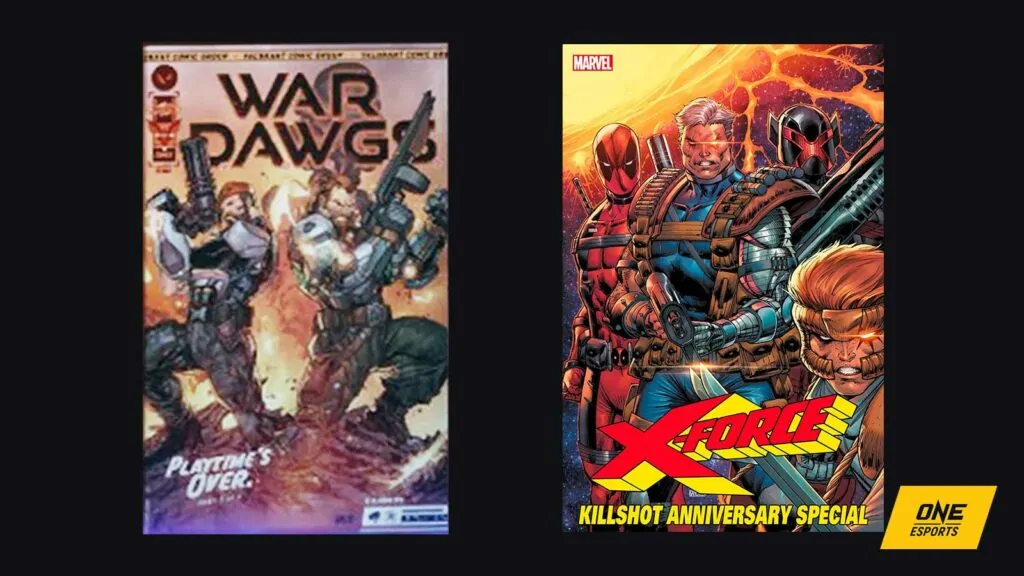 The War Dawgs cover featuring Brimstone and Breach looks to be inspired by Marvel's X Force, as both comic books follow the design philosophy that big buys should always carry equally big guns.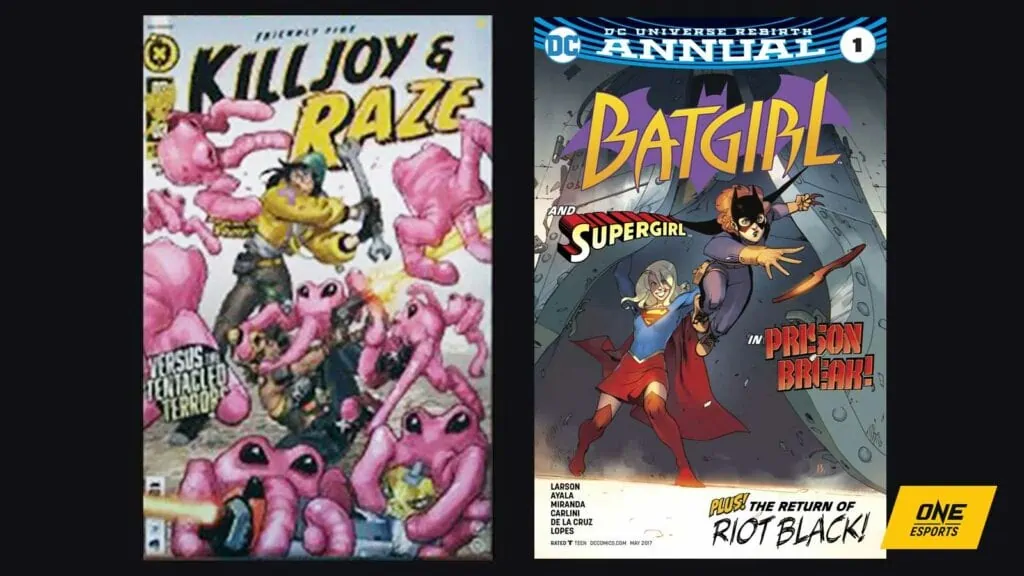 Meanwhile, the Killjoy and Raze cover looks a lot like DC Comics' famous female team-up covers like Harley and Ivy, or Batgirl and Supergirl, where their names are spelled out in stylized fonts.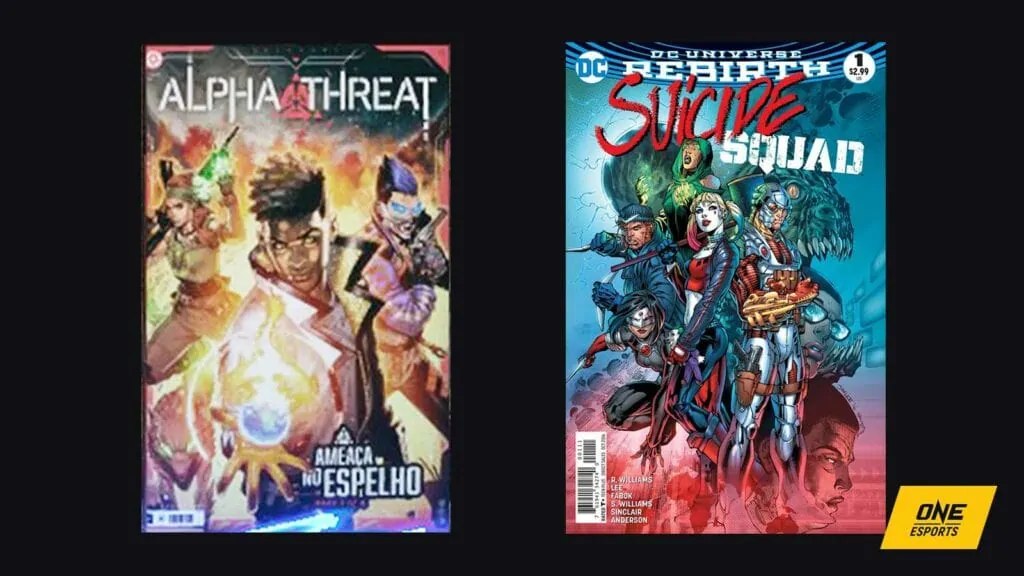 The Alpha Threat cover featuring Phoenix, Skye, and Yoru has the same look and feel as Marvel's Suicide Squad comic books. The cover also has the caption "Ameaca no espelho," which translates to "Menace in the mirror." Following the lore we've seen from Valorant's Duality cinematic, it likely refers to a group of agents who are executing high-risk black-ops missions, which is exactly what the Suicide Squad does.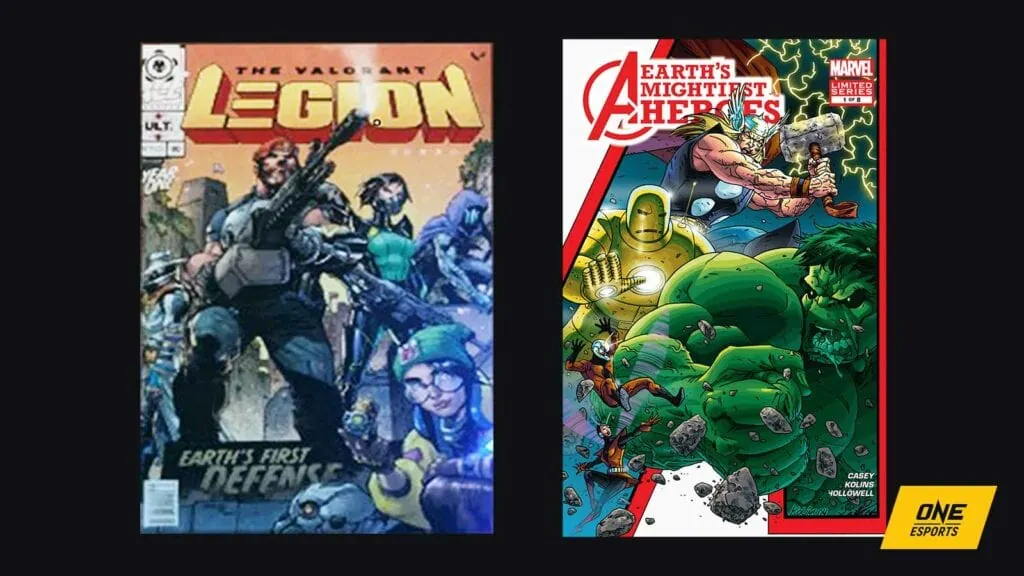 Finally, there's the Legion cover, which was clearly inspired by Marvel's Avengers. The cover even says, "Earth's first defense," which echoes the Avengers slogan "Earth's mightiest heroes."
---
---
ONZE Football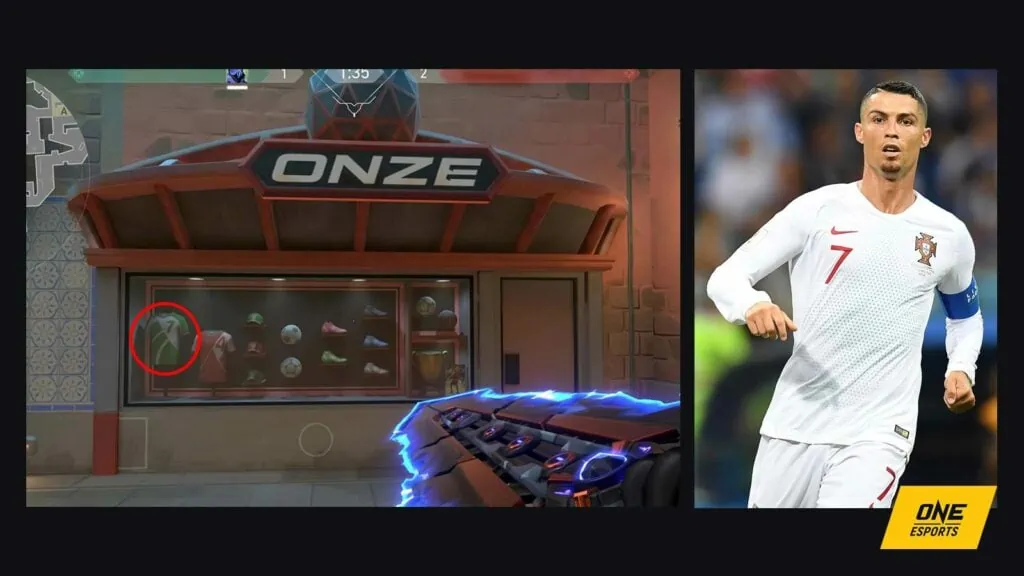 Riot Games also decided to show some love to Valorant's football fanatics by putting a football store in Mid Shops. And since Pearl is set in Portugal, the game developers decided to insert some football-themed Easter eggs into their newest map.
The most obvious one is the green jersey with the number seven on it, referring to legendary Portuguese player, Cristiano Ronaldo, who is widely regarded as one of the greatest players of all time.
The five-time Ballon d'Or winner has worn the number seven jersey throughout his career with Manchester United, Real Madrid, Juventus, and Portugal's national team.
The number four jersey can also be seen in the store, which could be a reference to Domingos Duarte, who plays as a center-back for the Portugal national team.
---
The TVA in Valorant?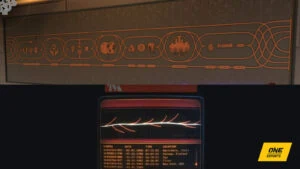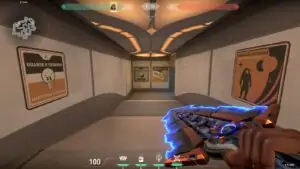 Fans of Disney's Marvel hit show, Loki, will notice similar concepts on the B site of Pearl.
Spoiler Warning for those who haven't seen Loki.
In the show, Loki is taken to the Time Variance Authority (TVA), a bureaucratic organization that exists outside of time and space, and monitors timelines.
The TVA's main purpose is to protect the "Sacred Timeline" and maintain order and stability in the multiverse.
If you spend enough time hanging around the B site of Pearl, you're going to notice that the mural found in B Halls looks similar to the depiction of the Sacred Timeline in the Marvel series. The mural is an illustration of the two factions from different Valorant worlds who are often seen battling one another in Riot Games' cinematic trailers.
B Tower even has posters on the wall that are similar to those within the TVA's headquarters.
Players can check out each of these Easter eggs once Pearl is released in Valorant patch 5.0 on June 22. Pearl enters the competitive queue on July 12.
READ MORE: Split is being removed from Valorant's Competitive and Unrated queues