Southeast Asian squad X10 Crit surprised everyone with their incredible run at Valorant Champions 2021.
Thai Valorant pro, Thanamethk "Crws" Mahatthananuyut, has been an advocate for the Southeast Asian region and hopes the scene will grow after X10 Crti's performance at Valorant Champions.
X10 Crit's impressive quarterfinals finish at Valorant Champions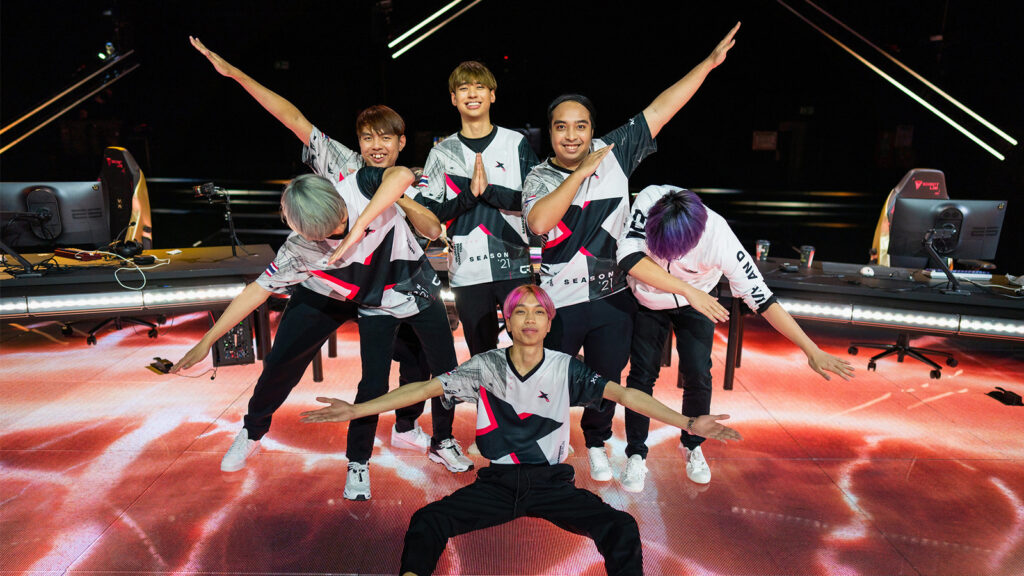 Coming from the Southeast Asian region that is better known for its accomplishments in MOBA compared to FPS titles, many experts and analysts were quick to count out X10 Crit from the competition.
The all-Thai squad was able to prove them wrong by earning huge upset wins. They first defeated Brazilian squad Vivo Keyd, 2-0, in Group A's elimination match.
The Southeast Asian squad then surprised everyone by eliminating tournament favorites and VCT Stage 3 Masters Berlin finalists Team Envy in a thrilling decider match, 2-1.
The team exceeded expectations by making it to the quarterfinals of the tournament, where they were eliminated from the tournament by VCT Stage 3 Masters Berlin champions Gambit Esports, 2-1, in the playoffs.
Despite the loss, X10 Crit proved they were a formidable challenger after winning on Ascent 13-7 against Gambit Esports, a map the CIS team has an astonishing 90% win rate.
---
---
Crws wants the Valorant scene to grow in Southeast Asia
When the team competed at VCT Stage 2 Masters Reykjavík that took place on May 29, Crws shared in an interview with ONE Esports that his team X10 always felt that they had something to prove.
"Our goal was actually to come here to prove that we've got something in our pocket, and we just hope everyone sees that our region has something as well," said Crws.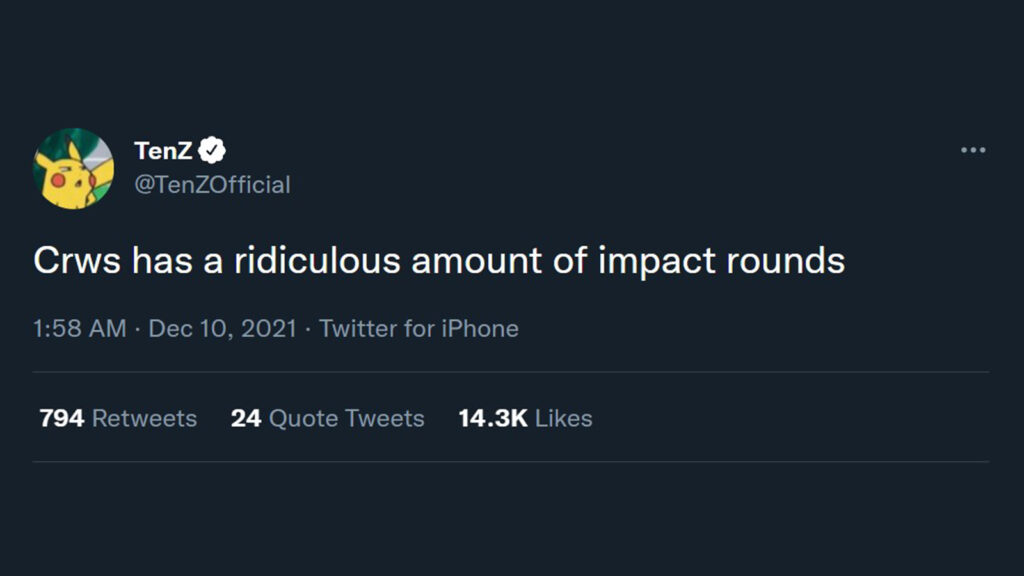 Even Sentinels' superstar duelist Tyson "TenZ" Ngo recognized how well X10 performed at Valorant Champions.
After their unexpected 5th-8th place finish at Valorant Champions, the team was finally able to accomplish that goal. Now he believes it is up to his region to improve the state of competitive Valorant, which he explained in a press conference at Champions.
"I hope this accomplishment, making it to the quarterfinals, will make the scene bigger," he shared. "I really hope that the next time there's an international event, there will be more competition in my scene."
Crws doesn't want every international Valorant event to just be dominated by the top regions like EMEA and North America.
"It must be something like this," Crws refers to X10 Crit's run at Valorant Champions. "We can prove to many organizations and teams that Southeast Asian players can also do well on the international stage. So that they can invest more money into the scene, and people will be willing to play the game as an occupation."
He also wants teams and organizations to step up and give players more opportunities to go pro in Valorant.
"In our scene, there are only a few people who would risk playing the game as an occupation," he shared. "So, I hope this is a start for a bigger esports scene in Southeast Asia."
READ MORE: VCT 2022 season: Full schedule and complete list of events